5 Camera Apps For Android
5 Camera Apps For Android:
With the camera app/apps, you can take photos, flash photos, high dynamic range photos, timer photos, selfies, and more with just a few taps. Also, it seems like "Camera Apps" are just the replacement for your inbuilt camera app on your phone. Therefore below-given apps are 5 Camera Apps For Android according to our picks according to their features and some of them include the in-app purchases.
"A Better Camera" is an all-purpose, full-featured camera for Android with below-mentioned features:
High Dynamic Range: bright colors and rich detail, the pictures look like a professional camera shot.
Panorama.
Multi-shot: Group portrait, Sequence shot, Removing unwanted objects with one click.
Night mode.
Video recording + pause, Video and photo time-lapse.
Early-shot: pictures are taken before pressing.
Burst and Expo-bracketing.
Timer.
Different kinds of focusing.
ISO option.
White-balance.
"Camera FV-5" is a professional camera application for mobile devices. Tailored to enthusiast and professional photographers.
Major features:
All photographic parameters are adjustable and always at hand: exposure compensation, ISO, light metering mode, focus mode, white balance, and program mode.
Full-fledged exposure bracketing.
Built-in time lapses.
Program and Speed-priority modes.
Long exposure support.
Manual shutter speed.
The user interface is available in more than 30 languages.
"Camera MX" offers every Android user an easy-to-use camera app. With over 20 million+ installs. So Camera MX is one of the most trusted free stock camera alternatives for Android.
High-Quality:
Support of all resolutions and ratios your camera allows.
Fine-tuned autofocus to make sure your photos come out crystal clear.
Customization of JPEG Quality in the camera settings.
Auto Optimization and High Dynamic Range for high-quality photos even in low light situations.
Next Level Video Recording:
Pause your video recordings at any time and apply video cuts in real-time.
Time-lapse video recording to create epic fast motion videos.
Apply filters and effects in real-time and even switch them while you are recording and even more features.
"DSLR Camera Pro" (i.e professional) is the most advanced and the very professional for all your Professional Photography. It allows you to take exclusive shots and videos using the all-new DSLR Camera.
Major Features:
DSLR Camera: Get Exclusive Shots and Videos using the all-new DSLR Camera.
Fully Customization: Allows you to customize all your photos the way you want to get the most Professional Photos.
Different Effects: Add different effects for taking photos and videos.
View Preview: View Preview for already taken photos and videos.
The fascinating, user-friendly, and robust camera app is here, ready to capture, orchestrate, and give a new life to your best moments.
Major Features :
Simple and bloat-free user interface.
Amazing Photo and Video quality.
Utilizes Android's camera 2 API (on devices that support the API).
Focus and exposure from different areas (if supported by device).
Integrated Gallery and Slider.
Burst mode.
Animated GIF.
Video slow-motion recording.
Manual ISO, Focus, Shutter Speed control (if supported by device).
RAW format (if supported by device).
Click photos during recording videos.
Selfie Light.
Panorama mode (if supported by device).
Time-lapse.
High Dynamic Range+ (Pixel 2 devices).
High frame rate recording (if supported by device) & even more premium features.
So These are 5 "Camera Apps" Picked by us for our Android Users.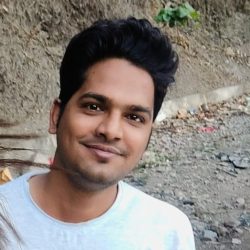 Latest posts by Karan Singh
(see all)