"AirPods Studio" Headphones: Everything you need to know
Apple's "AirPods Studio":
Apple is rumored to be working on high-end over-ear headphones that could be called the "AirPods Studio". Apple states AirPods Studio will join the AirPods lineup with the AirPods 2 and the AirPods Pro, and the new headphones will be distinct from Apple's existing Beats lineup, which features several over-ear headphones options.
Looks like Apple is sticking with the "AirPods" branding for their new over-ear headphones.

AirPods Studio
Codename: B515
$349

— Jon Prosser (@jon_prosser) May 9, 2020
"AirPods Studio" Design:
In terms of design, Bloomberg claims that the headphones will have a "retro look" with swiveling earcups and metallic arms. More important, Apple's new headphones will feature swappable ear pads, allowing owners to "customize their headphones like they do with Apple Watch." This could theoretically let you swap in a specific pair of pads for working out, and then switch to a more comfort-focused fit when relaxing at home. Bloomberg also notes that the headphones may be sold in a premium leather variation as well as a more fitness-minded configuration.
Apple could be working on two designs, one that's a higher-end premium version and one that's fitness-focused and made from lighter-weight materials. Both versions may feature magnetic ear cups and headband padding that's able to be swapped out for a customizable look, similar to Apple Watch bands.
"AirPods Studio" Rumored Features:
a. Active Noise Cancellation (ANC):
According to Apple analyst Ming-Chi Kuo, Apple's over-ear headphones will feature Active Noise Cancellation, a high-end feature baked into the Beats Studio 3 headphones, Solo Pro headphones, and the AirPods Pro. Active Noise Cancellation is designed to cut down on ambient noise so you can focus on what you're listening to. If it mimics ANC on the AirPods Pro, there will be a transparency mode that will enable noise-canceling features, but with an option to continue to hear what's going on around you.
Transparency Mode will also be available to allow users to hear what's going on around them.
b. Sound Quality:
Sound quality is expected to be better than the sound quality of the AirPods and AirPods Pro, but no specifics about sound have been rumored so far.
c. Head and Neck Detection:
The AirPods and the AirPods Pro have an ear detection feature that stops the music when an AirPod is removed. This headphone has similar features that detect whether the headphones are on the head or the neck, playing content when the headphones are worn on the head.
When the headphones are moved down to the neck, the sensor will presumably pause the music that's playing.
d. Orientation Detection:
These headphones will have a sensor that's able to detect left and right ears for routing audio channels, which means there will be no right or wrong side for wearing the headphones.
e. Equalizer Settings:
Apple hasn't introduced equalizer controls for the AirPods or AirPods Pro, but equalizer options may be available for the AirPods Studio. Pairing the AirPods Studio with a Mac or iOS device will unlock custom equalizer settings with low, medium, and high-frequency adjustments available.
Launch Date :
Apple's AirPods Studio could be ready as soon as June 22, which is when Apple's online-only Worldwide Developer Conference 2020 (WWDC 2020) kicks off. That's according to an April tweet from "Jon Prosser" that claims the new cans are "Aimed for WWDC." AirPods Studio was entering mass production as of May 26th, so the over-ear headphones could be arriving this summer.
Multiple Target employees have started reaching out to me about this 🤔

Showing up in their systems and on UPC scanners is this mysterious "Apple AirPods (X Generation)" listing, priced at $399. 👀

Potentially Apple's over-ear "StudioPods" headphones. Launch soon (March)? pic.twitter.com/NVcqH8As47

— Jon Prosser (@jon_prosser) February 22, 2020
Expected Price of the "AirPods Studio":
Apple is planning to sell its over-ear headphones for $349, which is the same pricing as the current Beats Studio in the Beats lineup.
Are Apple headphones worth buying?
 It depends on what you're looking for – if you want easy pairing with your iPhone, you can't go wrong with Apple or Beats headphones. Looking for pure audio fidelity? You're better off looking at competitors like Sony and Bose, though more Apple headphones like the AirPods Pro sound very good indeed.
Apple AirPods Studio vs AirPods Pro: which is better?
It's too soon to know how Apple's over-ear wireless headphones will compare with its AirPods and AirPods Pro models. But we can take an educated guess. The extra space will allow Apple to use bigger, more advanced drivers for a fuller, more rounded sound. There will also be more room for noise-canceling components, so expect more advanced active noise-cancellation.
They will be completely different propositions: AirPods and AirPods Pro offer an in-ear experience, with all the benefits that entails (more portability, a less obtrusive look, lower price, etc.) while Apple's over-ear headphones should offer better sound quality, more bass and more effective noise-cancellation.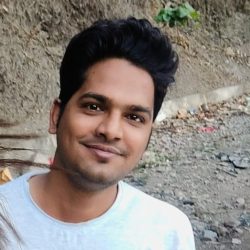 Latest posts by Karan Singh
(see all)