Apple Glasses Price, Design, Features, Release Date
New Apple Glasses Price, Design, Features, Release Date have been leaked by the officials.
Apple Glasses Price, Design, Features, Release date is listed below. The Apple AR Glasses will bring information from your phone to your face. Specifically, the eyewear "is expected to synchronize with a wearer's iPhone to display things such as texts, emails, maps, and games over the user's field of vision."
 A leak has detailed the possible Apple glasses price, design, features, release date. Plus has said the company may be making a Steve Jobs Edition version of the glasses.
That said, another source has said that while they might not go on sale until then, they're likely to be announced either alongside the iPhone 12 in late 2020, or at an event in March 2021. The source added that they will apparently be called Apple Glass.
Apple Glasses Price Design Features and Release date Prosser says the right temple houses a lidar sensor, which is most likely building on the miniaturization work Apple did on the 2020 iPad pro. The iPad Pro has a lidar sensor in the camera array, which plugged into Apple's SDK and gave existing ARKit apps more solid tracking. There has been plenty of speculation that Apple's current AR work is designed to smoothly transition developers to AR glasses apps, and this would line up with that speculation.
Here are Apple Glasses Price, Design, Features, Release Date.
---
Apple Glasses Price:
According to Prosser, Apple's AR glasses will be called "Apple Glass," and they will start at a price of $499 (roughly £410 / AU$765). Prescription lenses will be optional at an extra cost. The glasses, which will pair to the iPhone, are expected to feature a display in each lens that you can interact with using a series of gestures.
Design & Features of Apple Glasses:
The all-new Apple Glasses will have an aluminum finish making a sleek design. They have decided not to go for a camera in the spectacles but will feature a sensor.
(image source: Everything apple pro)
According to rumors the apple glasses will charge by docking the glasses upside down with the help of a plastic stand so it looks like it will have a wireless charging stand. They won't use the projectors like glass but looks like the features and display will be baked into the glasses.
To see what's going on you need to wear them and look through them to see the contents.
Main features of Apple Glasses:
The UI name is starboard.
There will be display in both lenses.
Controlled via gestures on and in front of the device
Prosser confirms these will use QR codes to display different things to the user. i.e scans proprietary Apple QR codes.
They will present you with a nice proximity-style pairing process.
Release Date of Apple Glasses:
Apple's Rumored AR glasses will launch in 2021(earliest), with small-volume production expected to start in the first half of the year.
What is AR?:
Augmented reality (AR) is an interactive experience of a real-world environment where the objects that reside in the real world are enhanced by computer-generated perceptual information, sometimes across multiple sensory modalities including visual, auditory, haptic, somatosensory and olfactory.
AR can be defined as a system that fulfills three basic features: a combination of real and virtual worlds, real-time interaction, and accurate 3D registration of virtual and real objects.
The overlaid sensory information can be constructive (i.e. additive to the natural environment), or destructive (i.e. masking of the natural environment).
This experience is seamlessly interwoven with the physical world such that it is perceived as an immersive aspect of the real environment.
In this way, augmented reality alters one's ongoing perception of a real-world environment, whereas virtual reality completely replaces the user's real-world environment with a simulated one.
Augmented reality is related to two largely synonymous terms: mixed reality and computer-mediated reality.
More from us:
Apple AR Glasses 5G: All you need to know.
Here's what you need to know about MacBook Pro 2020 13-inch!
iPhone 12 2020: Leaks, Rumors, Images and everything you need to know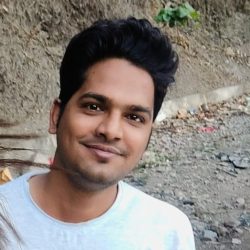 Latest posts by Karan Singh
(see all)