APPLE SILICON FULL REVEAL! Mac's new custom processor.
Apple Silicon: Overview,
Apple Silicon, Since 2006 Apple Mac laptops and desktops have run on Intel processors, the kind of which we see in Windows PCs. That is coming to an end. Apple is scaling up the A-Series processors it uses for the iPhone and iPad and bringing them to the Mac in a massive sea change for the classic personal computing range.
But, "Apple Silicon" isn't just about the CPU, the first of which is called the A12Z. The company is bringing a custom-built GPU into play, which it says will support high-end gaming experiences, as well as using high-performance DRAM. Within Apple Silicon is also tech to support image processing from the cameras, machine learning through a new neural engine, audio processing, and much more. The system-on-a-chip is the future of the Mac.
Apple Silicon: On depth,
For the future Mac, the transition that is expected to take about two years Apple has decided to switch from Intel x86 chips to its own Apple Silicon, which has been powering its iPhone and iPad mobile products for the last 13 years. These will be 64-bit chips that use the Arm processor architecture of Apple's design.
For the developer transition, the company will be supplying a limited number of special Mac mini systems powered by the Apple A12Z Bionic chip. That's the very same chip used in the 2020 version of the iPad Pro, a 4X4 (asymmetric) system on a chip, boosted with 16GB of RAM from the standard 6GB of RAM that ships on the iPad Pro.
But it is unlikely that the initial shipping Apple Silicon Macs, expected in 2021, will use the same chips powering the next generation of iPhones and iPads. Apple will almost certainly design much more powerful processors, which can address much larger amounts of RAM, with higher numbers of high-performance p-cores (as well as lower-power e-cores), and possibly even discrete GPUs.
Admittedly, we weren't expecting Apple to hand us an ARM-powered Mac during a pandemic, and the prerecorded demos during the keynote and subsequent "State of the Union" address were moderately impressive. Using the same Apple A12Z Bionic chip you'll find in an $800 iPad Pro, the company showed that a low-power ARM desktop can already handle a variety of power user apps on Mac, including:
Versions of Microsoft Office, Adobe Photoshop, and Lightroom running natively on ARM
Three streams of simultaneous 4K ProRes video in Final Cut Pro
Rotating around a photorealistic stone face in Cinema 4D
Rotating around a 6-million polygon scene in Autodesk's Maya animation studio, with textures and shaders on top
Rendering effects in the Unity game engine
The games Shadow of the Tomb Raider and Dirt: Rally running on Mac smoothly (but at low-ish resolution and detail)
What's more, Apple's ARM-powered Macs will be able to automatically translate some existing Intel apps thanks to Apple's Rosetta 2 conversion software: while they looked a little ugly, both Shadow of the Tomb Raider and Dirt: Rally were running that way, as was Autodesk Maya.

But for the most part, Apple seems to be asking developers to take its word that ARM will unlock "a whole new level of performance," without discussing how that performance stacks up right now.
Should I buy a new MacBook now or wait for Apple silicon?
If you're shopping for a MacBook Pro or MacBook Air,
The 13-inch Air and 13-inch Pro have both been very recently updated. The performance in these systems is considered excellent, especially now that you can get quad-core CPUs in the MacBook Air. If it's a near-term need, I would feel comfortable buying a MacBook right now. I'd bet the new platform isn't coming to those systems until 2021 at the earliest.
If you're especially focused on Photoshop or Final Cut, 
Consider waiting. The only real, solid details Apple offered on the new Arm-based platform was that Adobe had early access and already had Photoshop working smoothly on it, and that Final Cut was similarly up and running in native form. That means that future development of those apps may tilt strongly towards Apple silicon from now on.
If you use lots of native apps, and not necessarily the most popular ones,
Buy a new Intel Mac, because I can't say that apps from small indie teams, or ones that are no longer actively supported, will get timely transitions. That means they'll have to run in an emulated or translated mode via Rosetta 2, which should work, but may not be optimal.
You want the best battery life, 
Battery life on Intel-based Macs is great, but not miles past Windows-based laptops. With the ability to control not only the software and hardware, but also the platform, I suspect we'll see big battery life gains from new Macs, whenever they arrive. Consider waiting.
You use Boot Camp to run Windows on a Mac,
I can't imagine this will be officially supported on Arm Macs, so either buy now or wait for more info. Then again, plenty of Windows systems run on Arm platforms now (how well they run is, however, arguable), so it's not impossible.
You're a Mac gamer,
You are? Really? I think this spells the end of the current weak attempt to get more traditional PC games on Mac via Steam and other platforms (so, no, I'll never get Fallout 76 on Mac). But the ability to run iOS and iPadOS apps easily, along with game controller support, could make future Apple Arcade games more ambitious.
Also More From Us,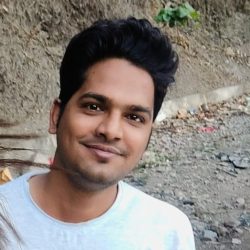 Latest posts by Karan Singh
(see all)