Can't connect Laptop to Wi-Fi? Here are the Quickest Solutions for it
Wi-Fi has made it much easier to connect your laptop to the internet. Yet, that doesn't mean your device won't face any problems while doing that. For various reasons, your laptop may not connect to Wi-Fi at all. In such cases, you'd want a quick and lasting solution for it. After all, such issues may often get you into an inconvenient situation. 
Many users face trouble while connecting their laptops to Wi-Fi. Moreover, there are some common causes behind it. Now, usually, there are some simple solutions you can apply to them. However, if you don't know what they are, you can find that information here.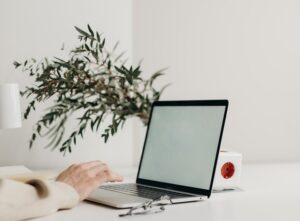 What's causing this issue and how do you fix it? 
If you look for an explanation for this issue, you'll find many of them. Moreover, it is an empirical fact that all the solutions do not work for every case. So, it might take some time for you to find out where the problem is. You might want to reach out to a skilled laptop repair Dubai for a fast solution. But if you prefer, you can also try a few solutions yourself, based on the cause. 
Short-term errors in your device
Your laptop may face various errors while functioning. For example, problems might also arise when you try connecting to a Wi-Fi network. So, what do you do in such cases? When it comes to temporary errors, a reboot often does the trick. After all, it does so for many other reasons as well. So, restart your device and see if that resolves the issue. 
You may probably need to go for another solution. But, you must always start with this simple one if your device can't connect to Wi-Fi. If it doesn't work, there are many other solutions you can try anyway. 
You're using the wrong network band
The latest laptop models are supposed to use the 5G band to connect with Wi-Fi. But, you won't face any issues when you use 2.4G instead. Are you using an older laptop model? Then, you can only use the 2.4G band, so make sure you're not using the wrong one. The latest routers come with dual bands, so connect your device to the right one. 
Just like in your laptop, various errors may show up in your router as well. In such cases, they can affect the function of the device. As a result, you may even fail to connect your laptop to it. So, you must restart your router as well. For that, you need to switch it off for a while. 
After you restart it, you might find that the issue is fixed. Also, you can try this simple solution every time you face any issue with the router. 
Can't find the cause behind this annoying problem? No worries, the troubleshooter will help you out. Not only that, but you can use it right away if you face any issue to find its cause. So, running the network troubleshooter is one of the first solutions you must give a try. 
For that, right-click the Wi-Fi icon towards the bottom-left corner of your screen. Further, you'll see the option to troubleshoot the issues. Choose this option, and your device will start looking for network problems. 
The troubleshooter will find the cause of the issue within a short while. Moreover, it'll also try to fix it but may fail to do that sometimes. So, it'll instruct you on what you can do to fix the problem in such cases. 
All the hosts within a network division should have their unique IP addresses. So, a conflict occurs when two hosts are using the same addresses. Also, this issue is more common than you might think. So, how can you fix it? Resetting your router is one of the simplest ways to do that. But, you might not want to do so as it'll remove all your network settings. So, you must keep this solution for the last.
Before that, you must try renewing the IP address using your Command Prompt. For that, you have to run it with administrator rights. In the prompt, you have to type the commands: ipconfig/release, ipconfig/renew, and ipconfig/flushdns. Don't forget to press Enter after each of these commands, and it'll change your IP address. So, your device should connect to the Wi-Fi when you try it the next time. 
What if our new IP address comes in conflict with that of another host? In case you're wondering, you can just apply this method again to get a new one. Thus, you can keep trying until you fix the issue. Also, you must try it every time your device faces an IP conflict. 
Antivirus interferes with the connection
Ever since the threat of computer viruses emerged, antivirus programs played a crucial role in computers. But they may often end up doing more than they're required to. After all, the threat of virus attacks is increasing with time. So, antivirus programs are designed to be more cautious as well. Further, they often end up treating a harmless file or connection as suspicious and block it. 
So, how do you fix this issue? You can start by disabling the antivirus while you're trying to connect to the Wi-Fi. But if it causes too much trouble, you must consider using another software. And, that should solve any trouble initiating from your antivirus program. 
The driver software plays an important role in connecting your laptop to your Wi-Fi. So, any problems with this crucial component can cause trouble in that function. Further, the issue you're facing might indicate that there's something wrong with your network drivers. In that case, regardless of what the issue is, you must fix it immediately. 
Outdated 
You may face this issue when you have updated your system software to Windows 10. In that case, you need to update the driver as soon as possible to fix the issue. For that, you must navigate to your network adapter in the Device Manager. Then, right-click it and select its Properties. You'll find the option to update the driver in the Driver tab. So, select it and wait while it updates within a very short time. After you're done, your network driver shouldn't cause any more trouble unless it gets corrupted. 
Damaged
Various errors may corrupt your network driver, and often you cannot even prevent that. But, you can fix the issue if it occurs on your device. For example, when you can't connect your laptop to Wi-Fi, it might often indicate a damaged network driver. 
What do you do in such cases? Again, it's quite simple — Go to the network adapter's driver tab as in the previous solution. But this time, choose the option to remove the driver. After that, reboot the system and wait while it automatically installs it again. 
Once you're done, try connecting your laptop to Wi-Fi. Your device should connect to the network this time, provided that there's no other issue.
What can you do if these solutions don't help you?
Solving the network issue is quite simple as long as it has the causes mentioned above. However, if the solutions given here didn't help you, your device might have more complicated problems. In that case, you must reach out to certified laptop technicians for help.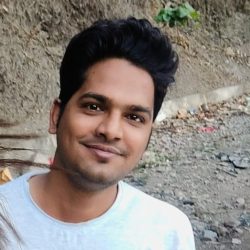 Latest posts by Karan Singh
(see all)