Dell XPS 13 (2020)
Dell XPS 13 (2020) The best ultrabook:
Dell has launched it's updated version of old 2019 dell XPS with better design and specification. Dell has never stopped surprising us with their laptops and now is surprising with its brand new dell XPS 13 (2020). It is the best ultrabook released by dell and also is one of the best windows ultrabook in the world. Dell makes an incredible laptop with a thin bezel, lightweight body, and perfect design. Dell is trying to fix all the faults of previous XPS like the small trackpad, webcam, and many more.
image credit: gizbot
Even if the competition is increasing especially for ultrabook as it is the best for working and programming things, dell always makes its position at the top. Dell XPS follows its older generation by being super portable and user friendly. It has got a very beautiful design with a powerful 10th gen intel processor.
Dell XPS 13 (2020) Specification:
Display: 13.4-inch Infinity Edge display, 1920 x 1200 or 3840 x 2400
CPU: 10th-gen Intel Core i3-1005G1/i5-1035G1/ i7-1065G7
Graphics: Intel UHD or Iris Plus
RAM: 8GB or 16GB or 32GB
Storage: 256GB/512GB/1TB/2TB SSD
Size: 11.64 x 7.82 x 0.58 inches (13.4 inches)
Weight: 2.64 pounds (non-touch); 2.8 pounds (touch)
Camera: 720p
Wi-Fi: Wi-Fi 6
Battery:52wh
Dell XPS 13 (2020) Design:
At first glance, dell XPS is a very compact laptop with a very nice and slim look with a screen size of 29.6×19.9×14.8mm. The thinner bezel looks helps dell XPS to enhance its looks.  The screen of Dell XPS is of 13.4inches with a touch screen at a higher specs version. It has two USB thunder port3 for faster sharing of files whereas the 2019 version had 3 of those, this is a downside in this laptop. It also has a micro sd card reader. It does not lack headphone jack like some of its competitors. It has really stepped up its laptop by keeping Windows Hello face(face recognition) and a fingerprint reader for security and easy excess to the user. One-hand opening feature is also given on the laptop. It has got a nice keyboard with a clicky sound. Trackpad and keys are big unlike the one of last year where the users were having problems using that small trackpad. There are two speakers of two-watt at the down part of the laptop. Dell XPS 13 (2020).
image credit: future
Dell XPS 13 (2020) Performance:
It is not as fast as its competitor(MacBook Pro 2020, HP Spectre x360). It is running 10 gen intel chip(i5 and i7). It has got fast SSD(256GB/512GB/1TB/2TB) with reading speed of  2235Mb/s and writing speed of 1210Mb/s, It also has a fast DDR4 RAM (4gb/8gb/16gb/32gb) but since ram is attached to motherboard you cannot upgrade it so make sure you buy the one whose RAM is sufficient to you. It has a fast killer wifi card. CPU performances not that improved than that of 2019 XPS but the graphical performance is much better than that of the old version. Even having good graphics it is not good for gaming purpose as Ultrabooks aren't demanded for gaming. But due to its GPU, some smaller games can be run smoothly in its ultra mode.
image credit: future
Dell XPS 13 (2020) Display:
It has got a full HD iris plus retina display. The display size in this XPS is 1920×1200(16:10).  This is the thinner bezel on a laptop we ever have seen and a gorgeous display that really pops out at you. Dell calls its InfinityEdge display, its a 4K panel and they have successfully squeezed a 13.4-inch screen into an 11-inch form factor. With the Gorilla Glass 6 panel and the 16:10 aspect ratio, this is 25% bigger than the last model of this laptop. It has very good brightness and can be worked in outdoors also very comfortably. XPS has the best color accuracy.
image credit: future
Battery:
The battery is too good in this ultrabook as it has a 27,000 mAh battery. it also supports 70 watts charging for faster charging. It can run 15 hours when the brightness is at 30% and with better battery mode on.
Pricing:
The 4K model starts at $1,549 that also buys 8GB RAM, 256GB storage, and a Core i5. And you can max the thing out with an i7, a 2TB SSD, 16GB RAM, a 3840 x 2400 touch display, and Windows 10 Pro for $2,309. (There's also a $999 model with a Core i3 and 4GB RAM floating around somewhere, but it's not currently listed on Dell's website).
Conclusion:
It is a very beautiful laptop and is best for all types of users (first time user, programmer, etc). But while using in Ultra mode it heats too much sometimes. I haven't been able to test a 4K model, but the 1920 x 1200 touchscreen looks good enough that anyone who's not doing creative work probably doesn't need to shell out extra for the higher-resolution panel. In addition, the lower-resolution model still gives you a touchscreen option, which wasn't the case on older models, where you had to pony up for a 4K screen just to have touch capability. This one is more than adequate for gaming and Netflix viewing, and other reviews indicate that the 4K model is dimmer and will likely suck battery life to below acceptable levels.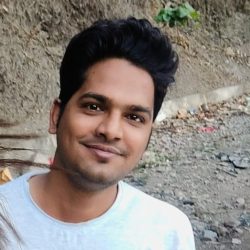 Latest posts by Karan Singh
(see all)