Factors to Consider Before Buying an AC in Dubai
Dubai is one of the renowned business hubs across the world. For exploring the different business opportunities, many immigrants have also chosen to reside in the UAE. Moreover, Dubai has acquired widespread recognition for offering luxurious apartments. And, to make the apartment's room comfortable enough, during the summer, you will need an AC.
Even during winter, the temperature of Dubai remains between 25-27 degrees Celsius. Thus, during this season, the homeowners might need to turn on the AC to control the room temperature. 
Are you planning to replace the existing AC with a new one? Then, along with checking this home appliance's price and size, you must consider a few more factors. Nowadays, most AC manufacturers are offering energy-efficient devices, so opt for buying the latest one. 
Moreover, advanced air conditioning systems have smart technologies like noise control or dual inverters. With the help of these smart features, many individuals have brought ease and convenience to their standard lives. Every homeowner should buy an air conditioner in dubai that will be easy to install, repair, maintain and clean. 
But, before installing an AC, it's always necessary to check the room's size. Based on that, you can either install the AC all by yourself or contact an expert. Here, we include the types of AC that are ideal for the Dubai climate: 
Types of AC You Can Install in Dubai
Before moving to the installation part, it's important to understand which type of AC will work better. Starting from a window to split AC — there are a lot to choose from. Moreover, these days, many individuals opt for installing a Central AC in their residential places. Different types of AC provide different benefits to the consumers. 
Here are some options that every Dubai resident should consider:
Window Air Conditioner
The window air conditioner is currently the most popular type of air conditioner in Dubai. Because these types of AC come with energy-efficient capabilities and can be installed easily. This type of AC comes with easy accessibility and consumes less energy while performing cooling operations. 
Window air conditioners are one of the cost-effective options out there. But, this type of AC creates excessive noise while functioning. Moreover, window ACs are ideal for apartments with small rooms. So, if you have a large-sized room, opt for installing another type of AC. 
Split AC
Though split ACs are expensive, the features it offers are worth investing in. This type of AC comes with an indoor ductless unit which is designed to reduce the device's noise. Moreover, a split AC offers more security compared to a window AC. And, you don't even have to spend a lot of time installing this type of air conditioner. Additionally, the homeowners can save up to 30 per cent of energy by installing a split AC. You can cool different areas of the house within a few minutes using this kind of AC.
Split ACs come with two components — an indoor unit and a compressor. With the help of the indoor unit, this cooling system blows cold air, and the compressor is for compressing gaseous refrigerant. 
Split ACs are ideal for cooling large business spaces. Additionally, this AC contains an outdoor unit and a condenser as well. If you experience any problem with these components after the installation, make sure to contact the AC repair Dubai experts. 
Central AC
A Central AC is a more convenient option to cool and dehumidify the rooms of the apartment. Moreover, its strategic vent location distributes cool air in the different areas of the house more evenly. While regulating the room temperature, central ACs don't make loud noises. 
With central AC, you optimise a considerable amount of room space. Want to know the best part of owning a central air conditioner? You can control this smart home appliance remotely anytime and from anywhere. Adjust the temperature or turn off the device even when you are outside the home. 
Have You Determined the BTU Needs?
Before buying an AC in Dubai, consider analysing the amount of energy the device consumes to cool down the areas. Usually, the energy consumption of an air conditioner is measured in BTU. An AC, irrespective of its type, takes more BTU to cool down the larger areas. And, size isn't the only factor that determines the BTU needs; other factors like weather or outside temperature also play a huge role. For instance, in Dubai's hot-humid-dusty surroundings, the ACs will consume more BTU. 
You can calculate the energy efficiency of a system by looking at its BTU's (British Thermal Units). If you're looking for a new air conditioner in Dubai, it's important to find the right air conditioner unit. 
The best way to determine the BTU needs of the house is by conducting energy audits. A home with several windows will use higher BTUs, so a substantial-sized AC will be the right choice. And, since Dubai's temperature stays warm over the year, it's necessary to buy a system that consumes less energy. And, that's the only hack that can help you to save money on utility bills. 
What are the Other Factors that Needs to be Considered?
If you are planning to buy a new AC, you have to acknowledge a few more aspects. Some air conditioners come with condensers, which can sometimes get over-filled with water. As a result, you might face water leakage problems and might have to opt for costly repair expenses. 
So, make sure to hire professionals to remove the unwanted water from the condensers. Moreover, after every 3 months, the air filters of an AC need to be replaced. And, it will help you to improve indoor air quality and prevent air-borne diseases. 
Additionally, before installing an AC in Dubai, consider checking the size of the building. For instance, in a warehouse with more than 20 employees, hefty cooling power is required. But, in smaller buildings, installing one AC will be enough in reducing the indoor room temperature. That's not all! You need to find an authorised AC company that offers high-quality products. 
However, make sure to check the online reviews and ratings of the AC before buying the AC. Consider checking the AC's longevity before choosing the right one. Usually, a standard AC can last up to 10-20 years if maintained properly. So, don't forget to schedule an appointment with the AC maintenance experts to keep the device in top-notch condition.
Which Brands Offers the Best AC in Dubai?
Well, many renowned AC manufacturers offer high-end products and have effective marketing strategies. By offering affordable ACs, these companies have improved the user's satisfaction level. Want to know which AC brand you should choose? Many AC brands have stood out from this fierce competition. You can go with Hitachi, LG, Elekta, Akai, Nikai, Samsung, Daikin, Nobel, Haier, TCL, Panasonic, Little Swan and Indesit.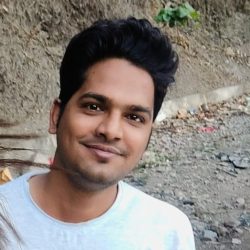 Latest posts by Karan Singh
(see all)