Here's what you need to know about MacBook Pro 2020 13-inch !
A quick overview of the new MacBook pro-2020 13-inch :
So Apple has released new MacBook Pro 2020 or maybe called the updated version of MacBook Pro 13-inch and to be honest, Apple has listened to people's complain this time around. The all-new MacBook pro-2020 is a 13-inch device that Apple has to offer. And let's agree that the MacBook Pro-2020 price is fair enough compared to the previous year. In this year's MacBook Pro-13-inch you also get a storage bump in the base model starting from 256GB SSD this year.

image credit: © Apple
MacBook pro-13-inch pricing :
So the MacBook pro-13-inch starts from $1299 onwards. The base model gets 1.4GHz quad-core 8th-generation intel core i5 processor paired with 8GB of RAM and 256GB SSD storage which has intel iris plus graphics 645 GPU. You can max out this variant with up to an 8th gen intel core i7, 16GB of RAM, and 2TB SSD storage for storing all your files.
The $1799 model is what our reviewers went ahead and tested on. It packs in a 2GHz intel quad-core 10th generation intel core i5 processor with 16GB of RAM, a 512GB SSD, and an intel iris plus graphics GPU. This model can also be maxed out with a 10th generation intel quad-core i7 CPU, 32GB of RAM, and massive 4TB SSD.
As you may notice that the price of the MacBook Pro 13-inch lineup hasn't changed from the past year but the base model storage has as we said earlier above. The SSD storage size is double that of the previous year's model. Apple also decided consumers to choose up to 32GB of RAM for their device. And the education discount is there for education sector consumers getting $100 off on their purchase.
MacBook Pro 13-inch design:
There are no changes in the look and feel of the device as the device looks exactly like it's predecessor, which is not that appealing as people are seeing these massive screens with thinner and thinner display's but apple comes here with no any changes other than few internals changes. The MacBook retains the famously elegant and the design that all of us are familiar with looks of the previous notebooks. There are only two color options: Space Grey and Silver.
image credit: © Apple
The laptop has its top of the class large trackpad that is just below the keyboard. And in the top bar just above is the touch bar of the MacBook Pro lineup that has remained the same since the 2016 update. On the far most right of the touch bar there stays the power button/touch id of the MacBook Pro 13-inch. And here comes the most hyped part about the MacBook Pro 13-inch which is the magic keyboard.
Apple's magic keyboard:
Long story short this year MacBook Pro 13-inch gets the most important keyboard issue fixed with the use of magic keyboard instead of the butterfly keyboard. So that's a plus point. Most of us wanted that keyboard to be put in MacBook pro and apple has finally done that. And the whole lineup of MacBooks now has apple's magic keyboard.
image credit: © Apple
Ports in MacBook Pro:
As you may have guessed there are only four Thunderbolt 3 ports in the MacBook Pro 13-inch.Two on both sides and a headphone jack on the right as well.
MacBook Pro display:
The display in this MacBook pro-13-inch is a 2560 x 1600 – pixel Retina display. The 13.3-inch panel is a pretty beautiful display and like other MacBooks this MacBook display also has True tone, talking about true tone it's a feature in Apple devices like iPhones, iPads, Macs, etc. when enabled automatically adjusts the color temperature based on the environmental lights so that you can enjoy the display with optimal hues whether you're in natural or fluorescent lighting or in a dark room.
The MacBook pro's display at 114% is below than 124% sRGB color gamut average for premium laptops. It is more vivid than some of the laptops in this range like HP Spectre x360′s 109% and just behind DELL XPS 13's 115%.

image credit: © Apple
The MacBook Pro makes up for its lack of vividness with impressive brightness. Its display has averaged around 485 nits of brightness, surpassing another laptop in its a category like XPS's 417 nits and the Spectre x360's 369 nits.
However, the bezels on this laptop are noticeable. In this age of modern innovations and where people prefer almost least to no bezels. Apple, on the other hand, is still having bezels in its display. If apple could shrink these bezels, by the way, it's not that much difficult and is not a huge cost-increasing factor in anyways if apple could do that then they could fit a bigger display in there.
The audio output of MacBook pro:
Audio quality in this MacBook Pro is not as great as that of a 16-inch MacBook Pro, but this 13-inch MacBook does get pretty loud. It's great as compared to most of the other laptops in the range though.
MacBook Pro performance:
Specifications:
Talking about the highest-end model(The four thunderbolt 3 ports one )
The CPU is the all-new 2.0GHz 10th-generation quad-core Intel i5 processor that has a turbo boost up to 3.8GHz.It includes intel iris plus graphics for handling all your graphics-intensive work with ease. It packs in 16GB of 3722MHz LPDDR4X RAM and 512GB SSD storage for storing all your files. And of course the storage option goes all up to 4TB for SSD storage and up to 32GB for RAM.
image credit: © Apple
The 13-inch MacBook Pro has apple's retina display with True Tone.
MacBook Pro battery life:
The MacBook Pro also has a pretty decent battery life delivering an all-day performance, lasting more than 10 hours on our test of continuous web surfing using wi-fi at 155 nits of brightness. That's better than most of the laptops in this premium range however there are some other laptops that have better battery life than this MacBook pro.
MacBook pro thermals and heat sync:
The MacBook Pro is a cool device after all. After 15 minutes of running a fullscreen HD video, we measured several locations on the laptop. The touchpad measured 79 degrees Fahrenheit. The center of the keyboard and bottom of the system measured 86 and 91 degrees, respectively, both of which are below our 95-degree comfort threshold. The hottest point of the laptop, right above the heat vents, was only slightly above the threshold, at 96 degrees. Overall it's pretty decent than the MacBook air's 100 degrees.
MacBook pro webcam:
To be honest this webcam is only useable for video conferencing. It's the same crappy webcam from the previous year's MacBook Pro and we can't expect more from a 720p webcam.
Overall day to day usage:
Like all other modern MacBooks, the MacBook pr runs on macOS Catalina. It's a pretty good MacBook that Apple has currently to offer in its 13-inch range for 2020. It does most of the task with ease but only the high-end model $1799 one gets the latest 10th gen Intel quad-core CPU. So the others get the 8th gen and that helps apple in keeping the price of the MacBook low while doubling the amount of base storage offered so I guess we can't complain about that either. However, this was the changes that most of the people needed and the apple did that so we guess apple will sell a pretty good amount of these laptops this year.
Should you buy the MacBook Pro 2020?
Overall Macbook Pro 13-inch is a solid pack with updated internals and a small form factor that is preferred by most of the peoples. If you were thinking of buying the MacBook Pro 2019 the MacBook Pro 2020 is a no-brainer. And if you want an editing machine that can handle all your heavy 4k video and hefty photoshop editing then you might want to consider the MacBook Pro-2020 as your device of choice. If you have the budget then you should go for the 10th generation intel quad-core variant as you can future proof yourself with the internals rather than the 8th generation quad-core variant. However, if you were thinking to buy the 8th generation intel quad-core MacBook pro you may wanna consider the MacBook air 2020 as it has the 10th generation intel quad-core CPU as well as for the price of $1299 you get 512GB SSD instead of 256GB SSD if you go with the MacBook Pro 2020. So you may wanna choose your device wisely.
Alternatives:
However this may be the latest and greatest Apple has to offer you may also want to look at some other laptops around the same price point and what they have to offer like the Dell XPS 13 for $1749 that has more battery life, a slightly better display, vivid colors and a little bit better performance in the same price bracket. However, if you want the apple ecosystem this is the way to go.And theres of course another option and that is HP Spectre x360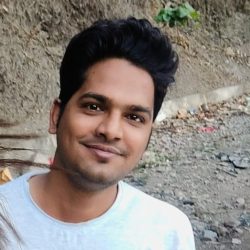 Latest posts by Karan Singh
(see all)