How to Install Mi Smart Security Camera App on PC?
In today's digital age, security has become a top priority for homeowners and businesses alike. Mi Smart Security Cameras offer a cost-effective solution to monitor your property, loved ones, or workplace remotely. While these cameras are designed to work seamlessly with smartphones, you might find it more convenient to access the footage on your PC. In this guide, we will walk you through the process of installing the Mi Smart Security Camera app on your PC, enabling you to keep a close eye on your surroundings from the comfort of your computer.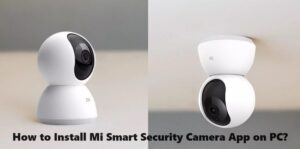 Why Use the Mi Smart Security Camera App on PC?
Before diving into the installation process, let's briefly discuss why you might want to use the Mi Smart Security Camera app on your PC.
Larger Screen: One of the most significant advantages of using the app on your PC is the larger screen size. This makes it easier to view multiple camera feeds simultaneously and offers a more detailed view of each camera's footage.
Multi-Tasking: PCs are designed for multitasking, allowing you to keep the camera app open in the background while you work or browse the internet. This way, you can quickly check on your cameras without interrupting your other tasks.
Storage and Backup: PCs typically have more storage space than smartphones, making it convenient to store and back up footage locally. You can also connect external hard drives for additional storage if needed.
Constant Monitoring: If you want to maintain constant surveillance, a PC is a better choice as it can be left running 24/7 without worrying about battery life.
Now that you understand the benefits, let's get started with the installation process.
Installing Mi Smart Security Camera App on PC
To install the Mi Smart Security Camera app on your PC, you'll need to use an Android emulator. Android emulators simulate the Android environment on your PC, allowing you to run Android apps. We will use the popular emulator, BlueStacks, for this guide.
Step 1: Download and Install BlueStacks
Visit the BlueStacks official website (www.bluestacks.com) and download the installer for your PC.

Run the installer and follow the on-screen instructions to install BlueStacks on your PC. This may take a few minutes.

Once installed, launch BlueStacks. You will need to sign in with your Google account to access the Google Play Store.
Step 2: Download the Mi Smart Security Camera App
In BlueStacks, open the Google Play Store.

Search for "Mi Smart Security Camera" using the search bar.

Locate the official Mi Smart Security Camera app in the search results and click on it.

Click the "Install" button to download and install the app.
Step 3: Configure the Mi Smart Security Camera App
After installation is complete, go back to the BlueStacks home screen.

You should see the Mi Smart Security Camera app icon. Click on it to launch the app.

Follow the on-screen setup instructions to pair your Mi Smart Security Cameras with the app. This typically involves scanning a QR code provided by the camera.

Once your cameras are paired, you can access their feeds and control settings from your PC.
Tips for Using Mi Smart Security Camera App on PC
Now that you have successfully installed the Mi Smart Security Camera app on your PC, here are some tips to enhance your experience:
Arrange Camera Views: You can arrange the camera views to see multiple feeds simultaneously. This is particularly useful if you have several cameras installed around your property.
Motion Detection Alerts: Configure motion detection settings to receive alerts on your PC when the cameras detect motion. This is a great way to stay informed about any unusual activity.
Storage Management: Use the app on your PC to manage the storage settings of your cameras. You can set up automatic deletion of old footage to free up space.
Remote Access: Remember that you can access your cameras from anywhere with an internet connection. This means you can check in on your property while you're at work, traveling, or anywhere else.
Regular Updates: Keep both the Mi Smart Security Camera app and BlueStacks up to date to ensure you have the latest features and security patches.
Conclusion
In conclusion, installing the Mi Smart Security Camera app on your PC opens up a world of possibilities for monitoring and securing your property. With the convenience of a larger screen, multitasking capabilities, and easy access to your camera feeds, you can enjoy peace of mind knowing that you have a reliable security system in place. By following the steps outlined in this guide, you can set up the app on your PC in no time and take full advantage of its features for enhanced security.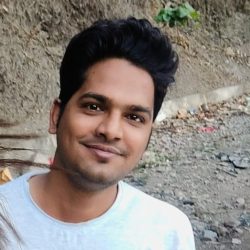 Latest posts by Karan Singh
(see all)