iOS 14: release date, features, wallpapers and much more !
iOS 14 Overview
Apple is working on its next update for its iOS and iPadOS for its iPhone, iPad & iPod touch i.e. iOS 14 in its headquarters in Cupertino, California.
The test versions of the software are leaked already, giving some hint on the update. There are many more functions and features that are still unknown. iOS updates often have hundreds of little tweaks and new features, and today we are going to see what's about to come.
Apple is said to be focusing on performance and quality in iOS 14 due to numerous bugs and crashes in iOS 13, and there are still plenty of features to come in iOS 14.
Rumors suggest that Apple is using a new development process that overhauls how the testing is done. The test software is sadi to have toggles to disable buggy features by default, allowing Apple's internal tester to selectively enable or disable features that need improvement that is being worked on.
Thus this boils down to the fact that some of the features seen in the leaks may not come in the actual software update or may have been tweaked as necessary.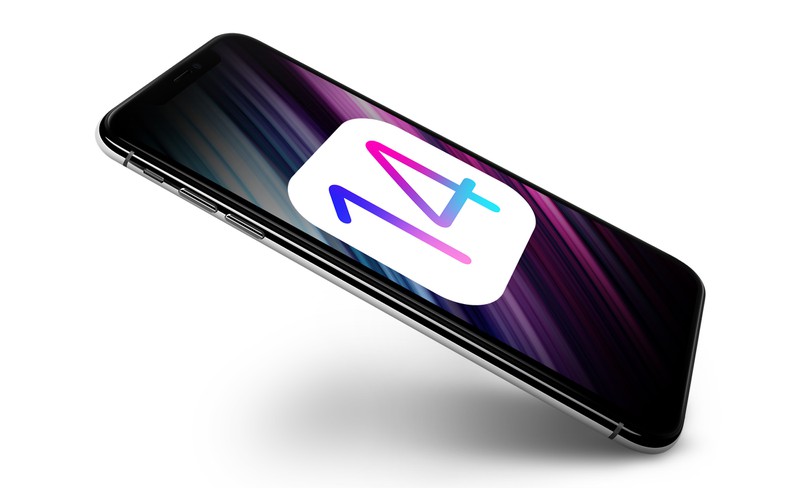 via: macrumors.com
Down below we have listed everything we have to tell you guys about the iOS 14 update, and as the time passes by and more leaks come in we will be updating the post so forth.
iOS 14 Release Date
Based on Apple's timeline for rolling out the software iOS 14 will release in September 2020. And to that note, an official announcement previewing iOS 14 is supposed to come at WWDC in June.
Following the unveiling of iOS 14, the software will be provided to the developers for testing purposes, followed by Apple's beta testing group( for public). And after beta testing is finished in the fall, iOS 14 will see a public release of iOS 14 new iPhones this year.
Home Screen
It is rumored that Apple will bring widgets in the home screen in iOS 14. The widgets will be allowed to be moved anywhere on the home screen. There's a little detail available on this feature at the current time, but code in iOS 14 suggests it is distinct from the widget options available in the Today section of the notification center when swiping right.
On the Apple Watch, Apple allows all the installed apps to be viewed in a list and a similar feature could come to the iPhone in iOS 14.
The list will allow users to see all of the apps installed on the iPhone, organized in alphabetical order. Users will be able to set viewing filters to see app categories like recently used apps or apps with unread notifications.
                                                                         via: 9to5mac.com
New Apps and App Tweaks
Fitness App
Apple is planning to bring fitness app for iPhone, Apple Watch, and Apple TV that will let users download fitness-related videos that will walk them through various workouts.
In iOS 14 the apple watch is used to track the progress of workout through workout routines, which is to be displayed on iPhone, iPad, or Apple TV too. There will a variety of different workout types along with indoor running, cycling, rowing, stretching, core training, strength training, outdoor walking, dance, and yoga.
New Features for Messages
Apple is testing a range of new features for iMessage, and the new functionality could be included in the iOS 14 update.
There's a new feature to mention users by typing their name starting with @ as in @yourfriend. There will be options to turn on/off notifications for mentions separately alongside the mute notifications for a certain group chat.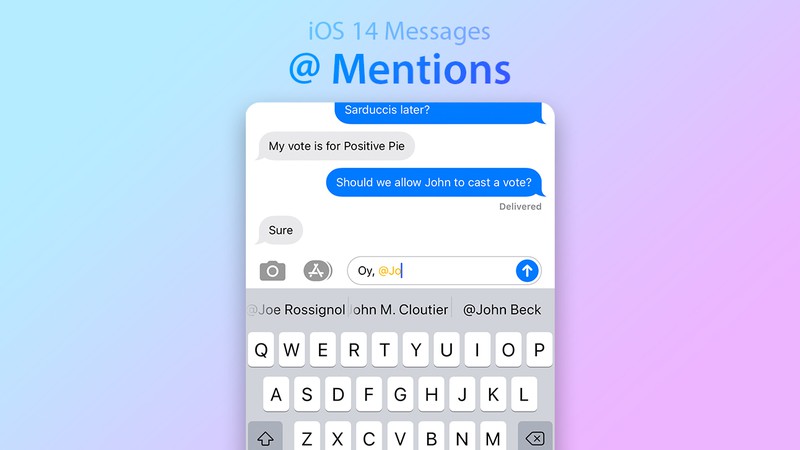 A mockup of @mentions in Messages in iOS 14 via macrumors.com
Apple is also said to be working on a feature that would retract iMessages after sending them, with the retraction ( un-send ).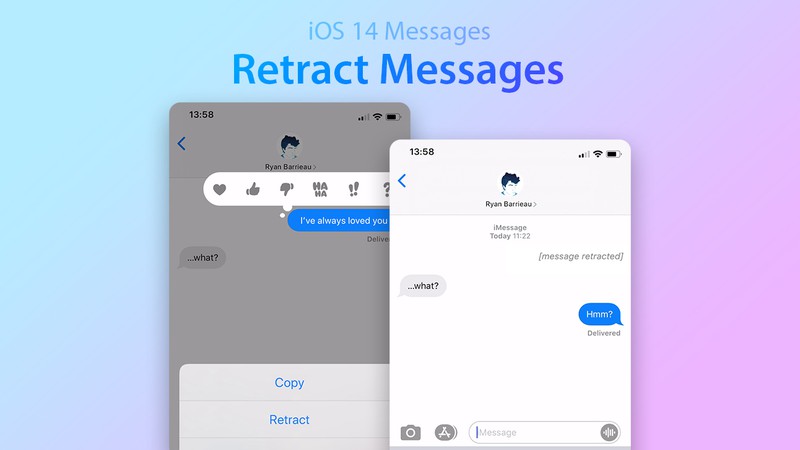 A mockup of iMessage retracting in iOS 14 via macrumors.com
Typing indicators in also supposed to be included, a feature that lets you know who is typing in a multi-person chat by showing their avatar, and Apple may add support for the/me command, which is currently limited to mac only.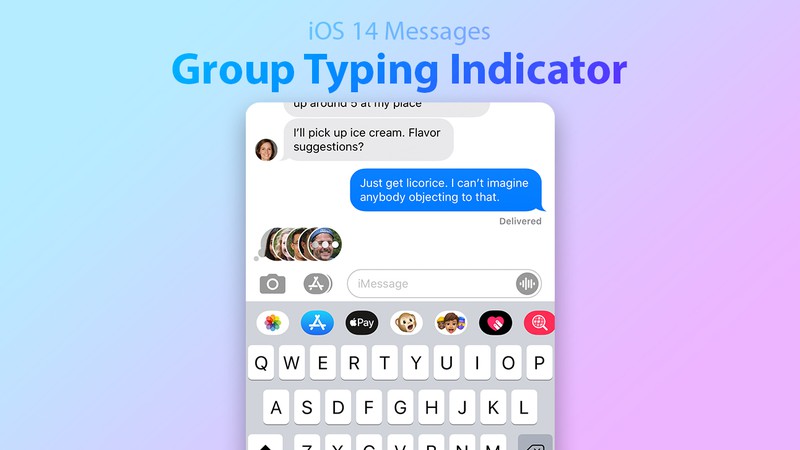 A mockup of iMessage retracting in iOS 14 via macrumors.com
Apple is also including the new feature to mark messages as unread, which will allow messages to retain the unread icons to make them more noticeable so a task or request isn't forgotten.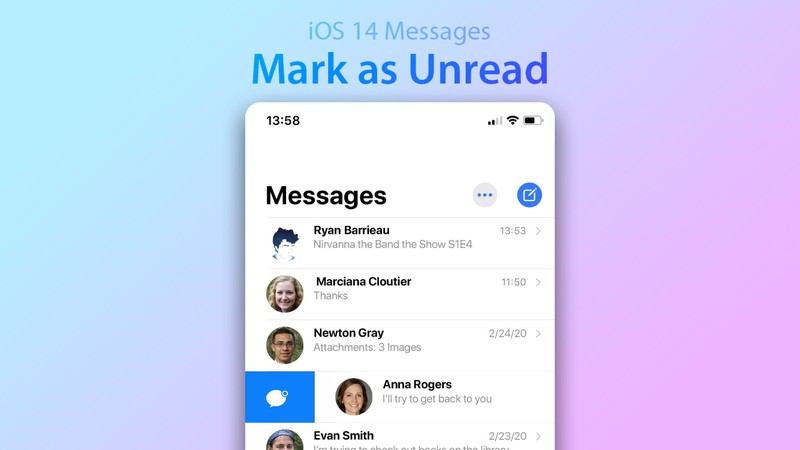 A mockup of Mark as Unread in Messages in iOS 14 via macrumors.com
There has been some previous evidence that Apple is working on a Catalyst-based version of the Messages app for Mac, and if that's the case, some of these features could also make it Mac.
Activity App
watchOS 7 will bring Kids Mode in the Apple Watch, and iOS 14 will have a tweaked activity app to accommodate the new mode. Instead of tracking active calories burned, the Activity app for Kids Mode will track movement time instead, a healthier metric for children.
New Augmented Reality App
Apple is planning to introduce a new augmented reality app in iOS 14, code name: Gobi. The app will allow users to get more information about the world around them via AR.
The app might feature integrations with Apple Stores, which suggests users could do something like holding up an iPhone in an Apple store and view information about the products. AR experiences can be triggered via QR code tags in the area, and there is a possibility that iBeacons or Apple's upcoming AirTags may work as triggers.
The mentioned Apple-designed QR codes have been found inside the Gobi app, as have references to a Gobi comparison shopping feature that could let shoppers compare items. There are also signs that the Gobi app could allow for promotions or content experiences based on specific locations.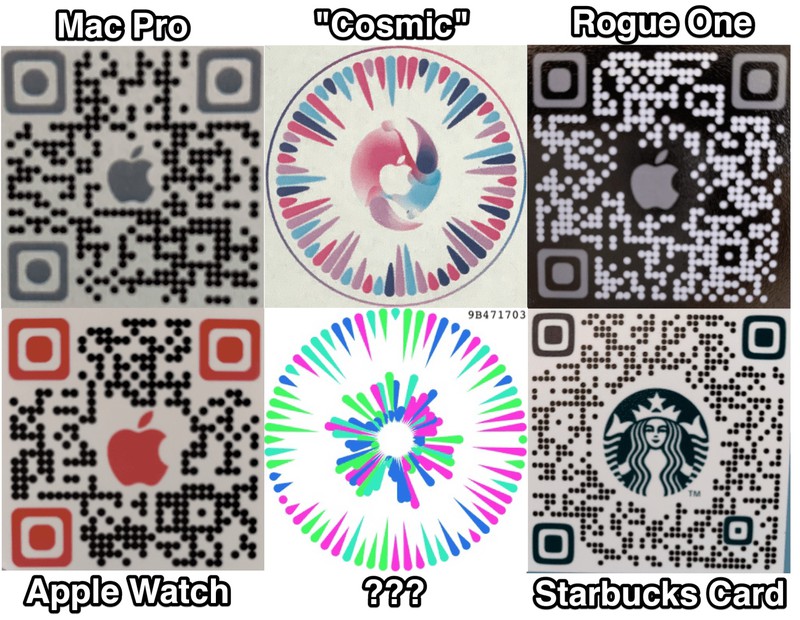 via: macrumors.com
Setting Third-party Apps as Default
Coming in iOS 14, Apple may allow iPhone and iPad users to set third-party apps like mail, browser, and music apps as default instead of Apple's own apps.
This would allow apps like Google Chrome and Gmail to be set as the default apps on iOS devices, as in if you set Chrome as your default browser and you tap on a link then google chrome would open up that link instead of Apple's Safari.
This change would also allow music apps used with the HomePod to work with Siri, which is limited to Apple music at the current time.
Apple is considering making this move following criticism that its own apps have an unfair advantage over third-party apps given that they're installed by default, can't be replaced, and are often more prominent in the App Store. It's worth noting that Apple is still in the planning stages with these changes and they might not be implemented.
Sleep Tracking – Health App
The sleep tracking feature that is rumored for the next-generation Apple Watch will integrate with the Health app on the iPhone, where users will be able to set a personalized sleep schedule. This app will also offer up recommendations for improving sleeping.
Shot on iPhone Photos App Integration
Apple may be planning to integrate Shot on iPhone photo challenges into the Photos app, allowing all iPhone owners to submit their photo results and see the challenge results in the app.
Apple regularly puts out calls for Shot on iPhone images, hosting contests that provide cash rewards to the winners.
Xcode
Apple may be developing a full version of Xcode that runs on iPads, and the Xcode app could come as soon as iOS 14, according to leaker Jon Prosser. Prosser says that Xcode is present in iOS 14, but it is worth noting that there is also a hidden Xcode Preview app present in iOS 13.
Find My
Find My in iOS 14 will gain a new notification feature that will provide alerts when someone doesn't arrive at a specific location at a scheduled time of day, so a parent can do something like setting up an alert for when a child arrives at school at a certain time.
If the child doesn't make it to school by the deadline, an alert would be sent.
CarPlay
CarPlay in iOS 14 could support custom wallpapers, displaying the wallpaper on the CarPlay interface. The wallpapers would also switch between light and dark mode based on the time of day.
Car-Key
Hints of a new "CarKey" API were found in iOS 13.4, which would allow the ‌iPhone‌ to be used to lock, unlock, and start a car that has NFC capabilities. Sharing features will also be available for assigning keys to friends and family members through the Messages app.
CarKey, which could be coming as an iOS 14 feature, will allow iPhone owners to use their devices in lieu of a physical car key. BMW could possibly be one of the first partners based on code and images found in iOS 14.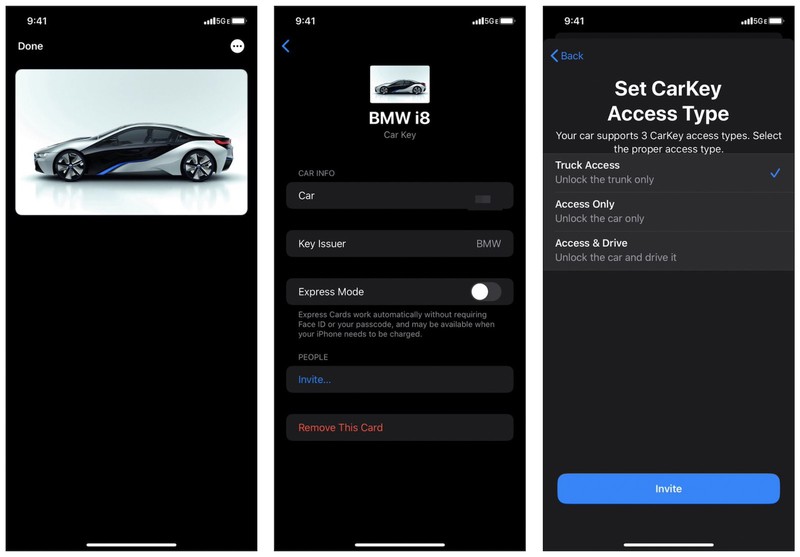 via: macrumors.com
Apple Maps
Apple Maps may provide additional information for select businesses in iOS 14, such as specific Genius bar services offered by an Apple Store, movie theaters with IMAX showtimes, and locations with discounts for children.
iCloud Keychain
In iOS 14, iCloud Keychain will include warnings whenever a password is reused or is too weak or common which will help users to select different passwords and remember them for users. Apple also says this process is encrypted and Apple too can't read users' data which maintains the privacy of users.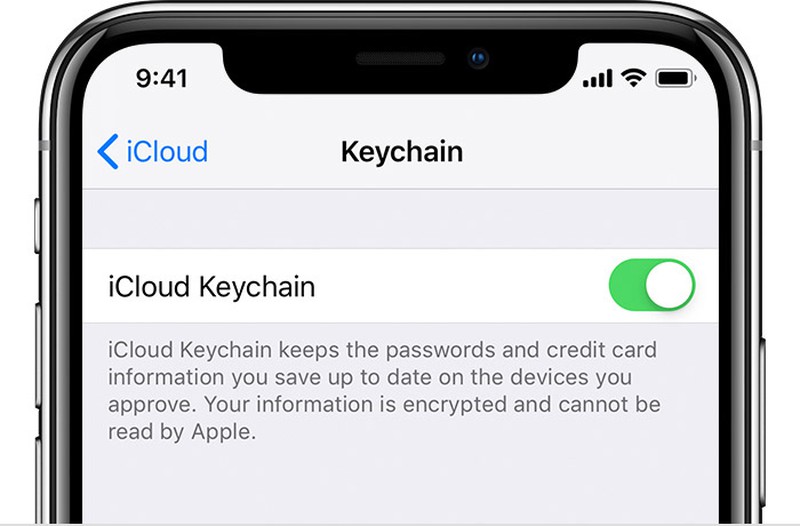 via: apple.com
Clips
Apple is working on a new feature that will let third-party users interact with content in the third-party apps without having to have those apps installed through this feature code name: Clips.
"Clips" are designed to allow users to scan a QR code linked to an app and then interact with content from that app via a floating card on the screen. The card would offer up options to download the full version of the app from the App Store or open content in the app if it's already installed.
Andriod has a similar feature called "Slices" that are UI templates able to display rich, interactive content from an app within Google Search and other places like the Google Assistant.
Apple is said to be testing the Clips feature with OpenTable, Yelp, DoorDash, YouTube, and the PS4 Second Screen app from Sony.
Apple Pencil Updates
iOS 14 could include a new PencilKit feature that will allow users to handwrite text in any text input field using Apple Pencil, with the handwritten content than converted into standard text before it's sent.
As you could type a message in the messaging app using the Apple Pencil in the message typing area and then it gets converted into text-message and then send it to the user you want to.
The new PencilKit Feature is supposed to work in any text input field in iOS, making it compatible with Messages, Notes, Reminders, Mail, and more.
New HomeKit Features
Several new HomeKit features are in the works, and these could be introduced in the OS 14 update. Macrumors.com has written more about it. To read that article click here.
Night Shift for Home lights
One feature called the night shift for lights would allow HomeKit to adjust the color temperature of HomeKit connected lights based on the time of day. The lights will be made warmer and cooler based on the outdoor lighting situation which will keep on varying as the day passes by and color temperature changes. In day colors will be made cooler whereas in the night time the color will be made warmer.
Facial Recognition for Cameras
A new HomeKit Secure Video feature will add people identification, which will allow security cameras to detect specific people, distinguishing people in the family and strangers. HomeKit Secure Video already supports object recognition for things like people, animals, and vehicles.
Other Notable Features
Custom Voice Synthesizers
Apple is exploring ways to let developers provide custom voice synthesizers on iOS through a new framework called VoiceProvider.
Voice synthesizer extension is bundled with apps from the App Store and then could be used to replace the default speech voice, this feature may be important for languages and dialects that Apple doesn't support for now.
iOS 14 Wallpapers (Third-party Wallpaper Packs)
Apple may be planning to introduce support for third-party wallpaper packs in iOS 14, which would allow developers to create wallpaper options for the iPhone that users can install through the wallpaper section in the settings app.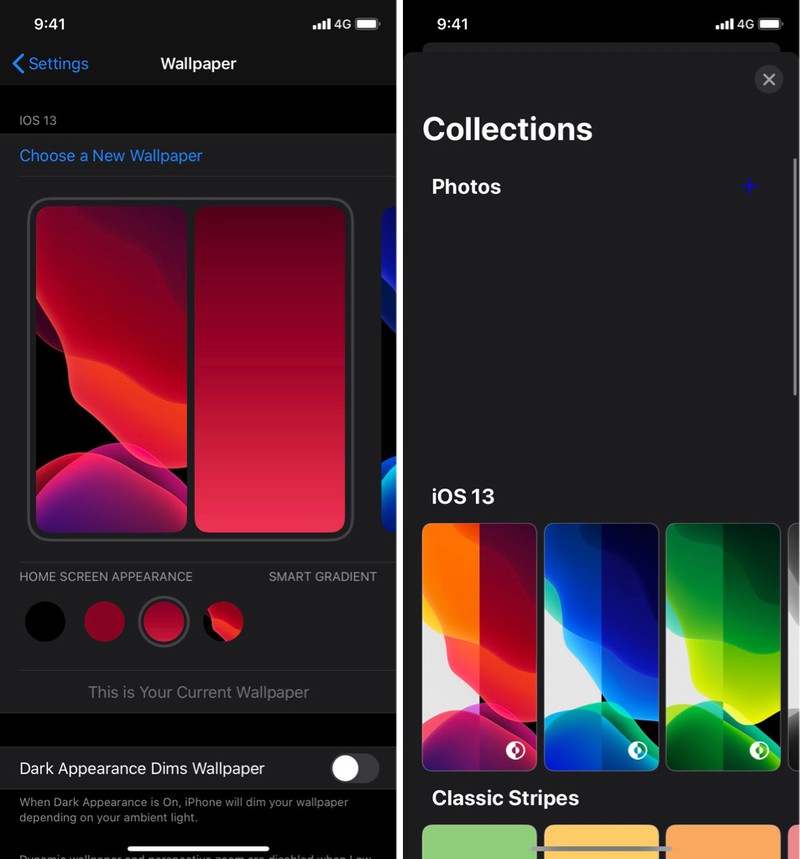 via: macrumors.com
Apple will also implement wallpaper categories that will allow users to sort through the available wallpaper options.
Accessibility Updates
iOS 14 may include Accessibility updates, like the feature that will detect sounds like fire alarms, knocking of doors, ringing doorbells, and more for people who may have hearing problems.
There may also be a feature that will allow the camera to detect hand gestures, and Apple will supposedly introduce audio accommodations in AirPods or EarPods for people who have mild to moderate hearing loss. What this will do is optimize the audio output of the AirPods that will help people with hearing loss in listening audio more clearly.
iOS 14 Supported Devices
It is rumored that iOS 14 will be compatible with all the same iPhones that support iOS 13, including the older devices like the iPhone SE (not the new one) and iPhone 6s. Although this rumor might not be true, and the site we got this data from says it's not the final note yet so we will have to wait on that. The list of device that is supposed to support iOS 14 are:
iPhone 11/pro/max
iPhone XS/max
iPhone X
iPhone XR
iPhone 8/plus
iPhone 7/plus
iPhone 6s/plus
iPhone SE
iPod touch (7th generation)
And when it comes to the iPad, the iPadOS 14 update is also supposed to be compatible with all the iPads that are able to run iOS 13 excluding iPad mini 4 (September 2015) and the iPad Air 2 (October 2014). The list of the iPads that will be able to run iPadOS 14 according to rumor is:
12.9-inch iPad Pro
11-inch iPad Pro
10.5-inch iPad Pro
9.7-inch iPad Pro
iPad( 7th, 6th, 5th generation)
iPad mini (5th generation)
iPad Air (3rd generation)
What are your thoughts on this upcoming update? Do you have something to share? Comment below.
Also, read
Apple Glasses Price, Design, Features, Release Date
"AirPods Studio" Headphones: Everything you need to know
iPhone 12 2020: Leaks, Rumors, Images and everything you need to know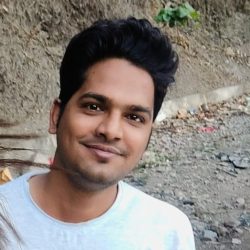 Latest posts by Karan Singh
(see all)