iPhone 12 2020: Leaks, Rumors, Images and everything you need to know
iPhone 12 2020:
Apple will be releasing it's iPhone 12 2020 lineup in near October or maybe November. This year the release of these phones will be delayed as rumored and it's because of the global pandemic that's going on right now. There are expected to be four models of the iPhone 12 lineup this year. And the design of the phone this year is supposed to be a bit different than what's apple has been continuing since 2017's iPhone X for the past 3 years.
iPhone 12 release date:
Last year's iPhone 11 lineup was released in September of 2019 so this year we might as well expect the iPhone 12 lineup to be debuted in 2020 this year but due to the pandemic that's going on right now. Jon Prosser from front page tech says that the prototyping of the iPhone 12 has been delayed due to travel restrictions to china and hence the whole releasing of the lineup will be delayed.
Though supply chain is improving, the iPhone 12 will still likely be delayed.

Prototyping for iPhone 12 isn't even done yet. It requires execs from Apple travel to China, and due to travel bans, they haven't been able to finalize.

Expect iPhone 12 in Oct/Nov

🧻🧻🧻🧻🧻

— Jon Prosser (@jon_prosser) March 24, 2020
iPhone 12 price:
The iPhone 12 lineup will start from $649 just where the iPhone 11 was last year but this year the base storage has been doubled to 128GB of base storage and all model will have OLED screen as well as 5G support. The specifications that are rumored are mentioned below:
| | | | | |
| --- | --- | --- | --- | --- |
|   | iPhone 12 | iPhone 12 max | iPhone 12 pro | iPhone 12 pro max |
| price | $649,$749 | $749,$849 | $999,$1,099,$1,299 | $1,099,$1,199,$1,399 |
| display | 5.4-inch Super Retina OLED(BOE) | 6.1-inch Super Retina OLED(BOE) | 6.1-inch Super Retina XDR OLED (Samsung) | 6.7-inch Super Retina XDR OLED (Samsung) |
| Processor | A14 Bionic | A14 Bionic | A14 Bionic | A14 Bionic |
| RAM | 4GB | 4GB | 6GB | 6GB |
| Storage | 128GB, 256GB | 128GB, 256GB | 128GB, 256GB, 512GB | 128GB, 256GB, 512GB |
| Cameras | Dual rear cameras | Dual rear cameras | Triple cameras + LiDAR | Triple cameras + LiDAR |
| 5G | Sub 6-GHz | Sub 6-GHz | Sub 6-GHz, mmWave | Sub 6-GHz, mmWave |
| Body | Aluminum | Aluminum | Steel | Steel |
iPhone 12 lineup specs (from leaks)
Will there be 5G on iPhone 12 2020?
Yes, this year Apple will include 5G in all their iPhone 12 models. But the point is that the two non-pro iPhone 12's will have 5G with no support of mmwave technology.mmwave is a technology that offers the fastest download speed. The non-pro iPhone 12 will have sub-6GHz 5G that will help to keep the cost of the iPhone 12 low. While the higher-end pro models will have the mmwave,sub-6GHz 5G support. Hence making the iPhone 12 Apple's first 5G phones.
iPhone 12 design: Will iPhone 12 have smaller notch?
And the answer is yes the iPhone 12 is rumored to have a smaller notch. That will give the iPhone 12 a little bit different look than that of iPhone 11 lineup and other previous models too like XS and X.Jon Prosser said in a tweet that Apple will manage to shrink the top bezel while still having all the necessary sensors and the earpiece still in the top.
In another tweet, Ben Geskin also said that Apple's testing out Face ID prototypes that feature components capable of fitting in the phone's top bezel. However, there's no source attributed to that claim, and so we don't believe this design will materialize until 2021.
The iPhone 12 lineup will also have flatter sides and the looks and feel of the phone will be more like iPhone 4's design. And this year the color will also be more different and more vivid. Everythingapplepro also tells that the 5.4 inch model of the iPhone 12 will have a small form factor than the iPhone SE 2020, thus making the phone more screen and making it easier to use as most of the people like.
iPhone 12 camera:
iPhone 11 lineup had a dual camera and a triple camera setup including the main camera, an ultrawide, and a telephoto camera. So, it's obvious that the iPhone 12 lineup will also have a similar configuration of cameras. But it is rumored that the iPhone 12 and iPhone 12 max will have dual camera setup same as in iPhone 11 but the iPhone 12 pro and the iPhone 12 pro max will have a triple camera setup like the iPhone 11 pros and as well a LiDAR sensor for the AR things that apple has to offer. Apple introduced the LiDAR sensor in the Apple iPad Pro 2020. So everythingapplepro rendered a 3D model of how the camera setup will look like in the iPhone 12 lineup.
iPhone 12 performance:
We all know that Apple has also nailed the performance game when it comes to their iPhones. And this year is no exception, this year there will be a 5NM A14 chipset that will be very power efficient as well as extremely powerful. Here is a leaked screenshot of the geekbench score of the iPhone 12.
Even though the Qualcomm's snapdragon 865 is somewhat closer to apple's A13 chipset but the apple A14 chip will win the snapdragon 865 by a large factor as it does every year when the apple's iPhone lineup comes out. According to the screenshot given above, the iPhone 12 could reach a peak multi-core score f 4,612 points. If this is true then it will win Samsung's Galaxy S2o ultra by approximately 1,500 points.
Although the screenshot can be fake and we don't recommend you to believe in these numbers for now but wait until we give another update regarding the iPhone 12 lineup.
iPhone 12 display: 120Hz refresh rate
Yes, this year Apple has decided to use the 120Hz refresh rate in its display for the iPhone 12. But there's catch there will be 120Hz refresh rate only for the iPhone 12 pro and iPhone 12 pro max, the iPhone 12 and iPhone 12 max will not get 120Hz refresh rate they will get the only 60Hz. And there's more interesting part to it the 120Hz refresh rate display will be super retina XDR OLED from Samsung that will have ProMotion.And if Apple decides to include 120Hz display in it's iPhone 12 lineup then it can outstand most of its rivals in the $1000 price range. People believe that iPhone 12 will have the same display as the iPad pro-2020.
Apple is considering a switchable 60Hz/120Hz refresh rate screen on the iPhone in 2020, and is discussing with Samsung and LG. pic.twitter.com/4aoU303umu

— Ice universe (@UniverseIce) July 21, 2019
Will iPhone 12 have Touch ID?
Well, this is another very controversial topic that keeps on coming among the apple users/fans. And maybe Apple will include touch id in at least one model says Economic Daily News.
The report says that Qualcomm, touch panel maker GIS and OLED display maker BOE are collaborating on the tech. Qualcomm currently provides similar technology for the Samsung Galaxy S20 series.
Where would the sensor be? A previous report said that Apple would enable fingerprint recognition anywhere on the display, according to information provided to MacRumors by Barclays analysts.
However, Ming-Chi Kuo said that it's possible the 2021 iPhones could feature both Face ID and Touch ID. That would mean we'd have to wait until next year for an in-display fingerprint sensor.
USB-C charging and maybe new fast charging?
All the iPhones from iPhone 5 till the modern-day iPhones have had Apple's lightning port for charging. However, as most of the smartphone manufacturers are moving towards the use of USB-C port as the only port in the phones Apple might as well do that and there's one more strong reason for apple to do that and that is the influence of European Union. The EU has voted to make manufacturers use USB-C in order to increase consumer convenience and decrease waste. Apple has objected to this ruling, but it isn't going to have much of a choice but to comply. Whether this law will go into force before the iPhone 12's design is finalized isn't certain, but it could be possible that the iPhone 12 will use USB-C as a result.
A new use for Face ID
It's possible that this feature could be issued as part of iOS 14 and make its way to all iPhones that support Face ID, as opposed to being an iPhone 12 exclusive.
Face ID is used for unlocking your iPhone, approving app purchases, entering passwords, and confirming apple pay payments, but one more use could be on the way. As reported by AppleInsider, Apple has been awarded a patent for Face ID that will introduce a very useful application. The Face ID is rumored to be getting better which means if you are interacting with your phone then only the Face ID would function and thus would not function if you're looking away. And it is supposed to work even if your phone is placed in a weird angle like if your phone is lying in your table and you want to unlock it you may now unlock it just by looking at it without even raising your phone up to your face. If this will happen then it will be a massive improvement for Face ID.
iPhone 12 Final Verdict:
Seeing all the rumored and cool stuff floating around on the internet "iPhone 12 2020" looks like one hell of a phone from Apple that will meet the required demand of customers in 2020. Apple's decision to include 5G will make their phone more future proof as 5G is the future for now and the LiDAR sensor that's on the back of the phone will do some pretty amazing stuff in the near future for sure as apple is continuously working in the AR field to make their games and other apps better too.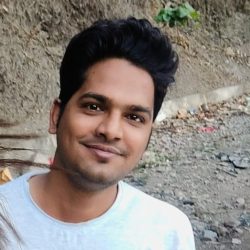 Latest posts by Karan Singh
(see all)