Lenovo Chromebook Duet: A New Experience of a Tablet
Lenovo Chromebook Duet: A new experience of a tablet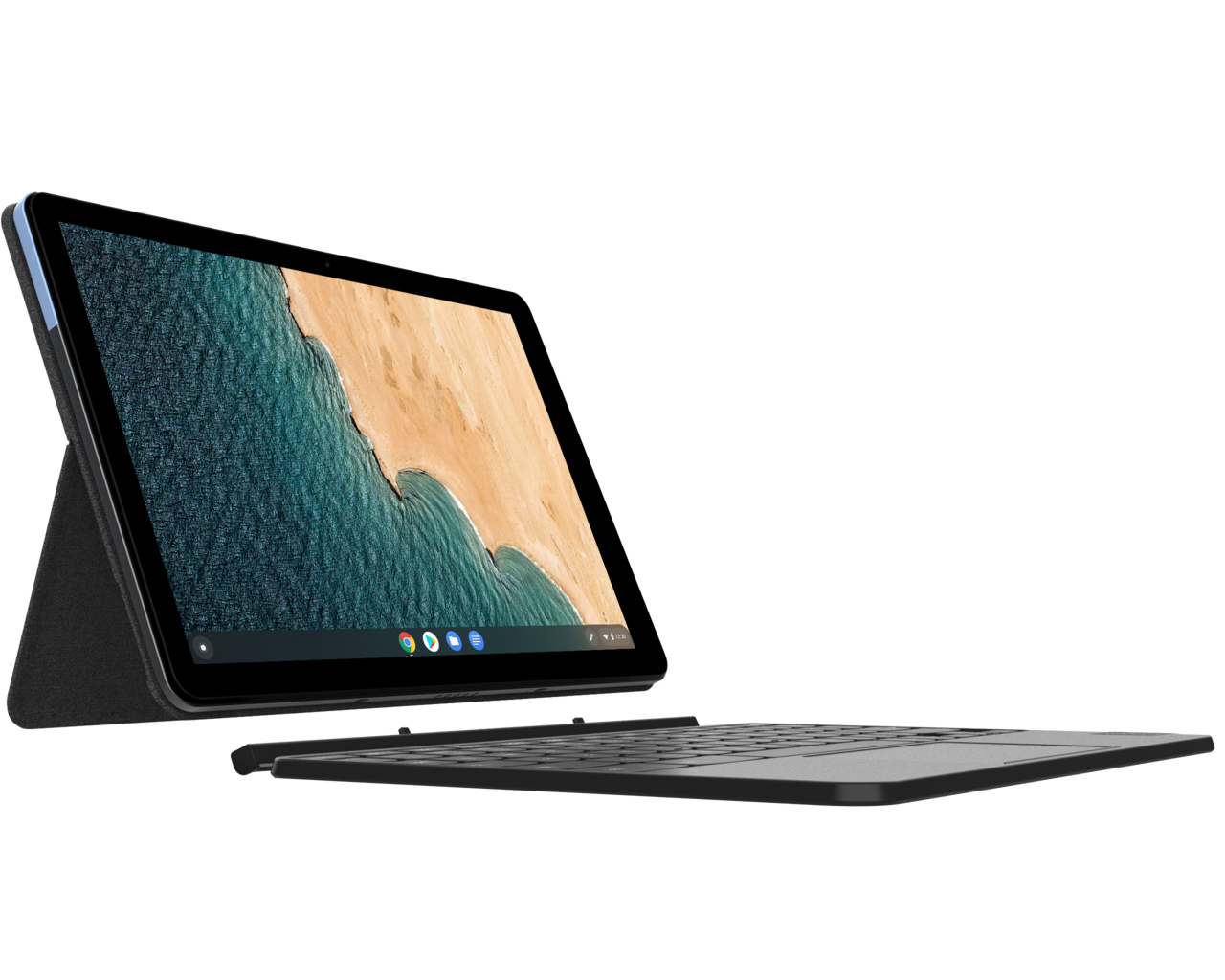 The Lenovo Chromebook Duet: It's one of the few convertible tablet devices that can run Chrome OS, The Chromebook Duet certainly is inexpensive, starting at $279 with a detachable keyboard included. Although the intel processor might be insufficient but its a smooth workflow. This amazing device can easily impress anyone.
Quick Overview Lenovo Chromebook Duet.
Why?
Surprisingly solid performance
Low price
Detachable keyboard included
Good display
Good battery life
Why not?
Small screen and keyboard are cramped
Multitasking isn't the best
Only one USB-C port
No headphone jack
Hardware:
The Duet is a tablet with a 10.1-inch screen.
The Duet comes in two pieces. One magnetically attaches to the back of the Duet and has a kickstand that flips out for propping it up.
While the other attaches to the bottom via pogo pins and folds down to reveal the keyboard and trackpad.
                                                                                         (source:chromeunboxed.com)
It's similar in size to Apple's basic 10.2-inch iPad.
It has got a noticeable camera bump on the rear.
The back has a two-tone blue-and-gray color scheme.
Moving to the front, you'll find the bezels around the 1080p touchscreen aren't exactly thin.
The screen is reasonably sharp, and the brightness rating of 400 nits isn't going to make a good outdoor experience.
The touchscreen is mostly responsive.
Camera:
When it comes to the Duet's cameras: The eight-megapixel back camera is best thought of as a document scanner more than anything.
But there's little dynamic range and details are quite soft. the front-facing two-megapixel camera it works OK for video calling, which is really all it needs to do to be useful.
Speakers:
There are two speakers that point upward when you hold the Duet in landscape with the camera up top.
On the right side:
You'll find the power button, a volume rocker, and a lone USB-C port.
And:
There's no other connectivity on the Duet, nor is there a headphone jack.
USB-C or Bluetooth headphones work fine, but leaving the headphone jack out of a budget device like this is bad form or not? Of course, you wouldn't want to pay for wireless headphones and earphones for a device that is inexpensive.
Keyboard: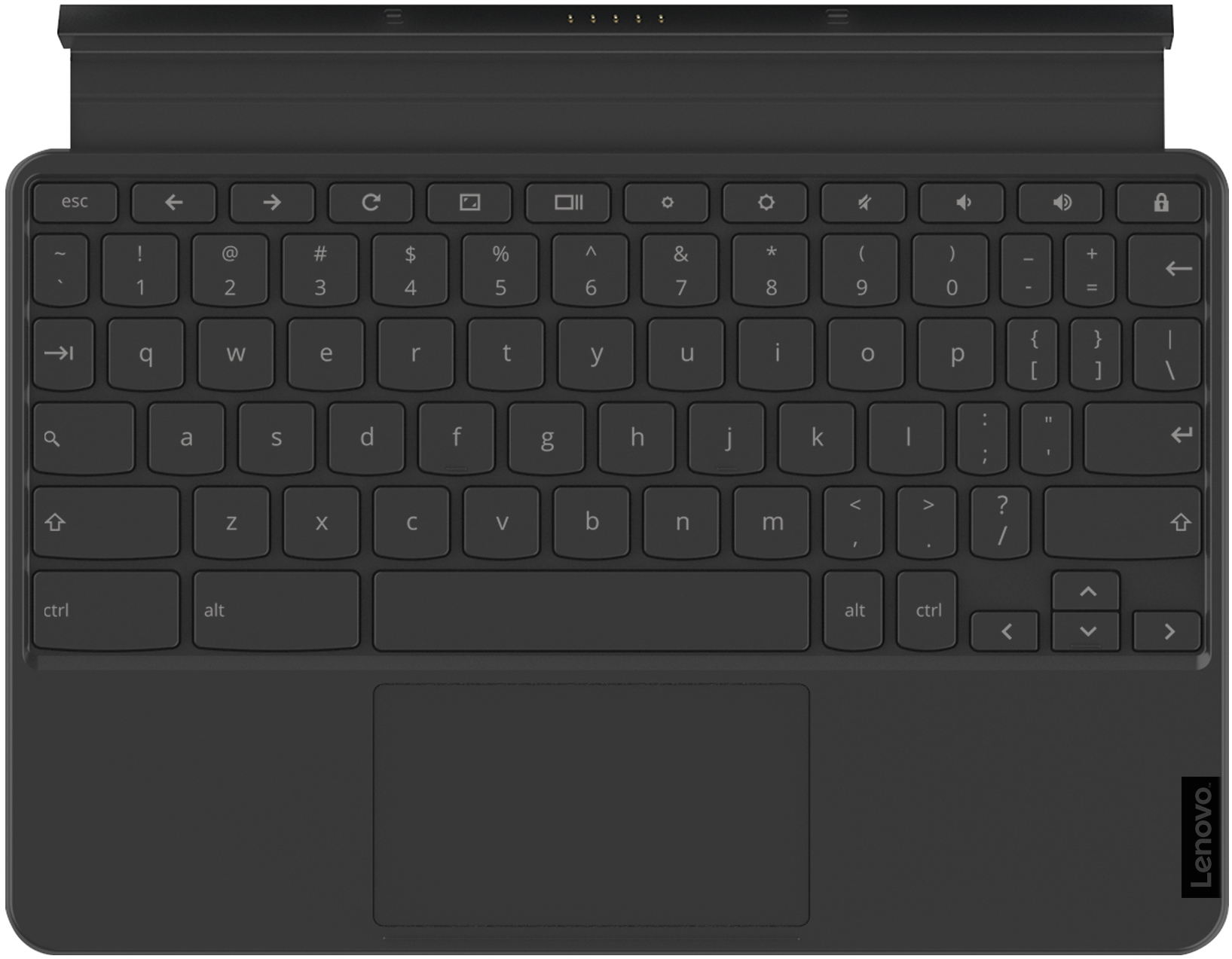 (Source: google)
No tablets include a keyboard these days, even ones like the Surface and iPad Pro. So this accessory is might be even more essential.
The width of the keyboard is just 9.7-inch.
The problem is the size of the non-letter keys on the keyboard's right side, including delete, semicolon, quote, dash, and other which makes them difficult to hit reliably.
The main letter keys are big enough to comfortably type on.
Can I use it as a laptop:
Of course keyboard matters but even with its small size, you can use it for hours at a time to get through the usual workflow. It takes some time getting used to, but once the setup is good it's productive.
Multitasking is fast enough, and you won't experience a lot of slowdowns during music playback. That said, it is a productive one.
Battery:
As for the battery you can expect a long 10 hours with basic works. Counting heavy works 6-7 hours can be easily obtained through the Lenovo Chromebook Tablet.
Pricing Lenovo Chromebook Duet.
The base $279 model includes 64GB of storage with 4GB of RAM or you can upgrade to 128GB for $299.
Conclusion of Lenovo Chromebook Duet.
Given all the hardware, design power, and all at such a valuable price. The screen is solid, battery life and performance are better the price, and Chrome OS works better on tablets than it did a year ago. The keyboard is tiny, but at least it's included! For only $279 its a marvelous deal.
Read more from us: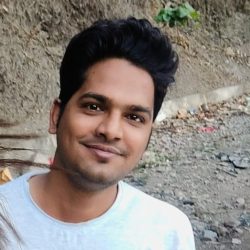 Latest posts by Karan Singh
(see all)