List of Dangerous Mobile Apps: Check if you got any of these.
What it really is?
"Indian Intelligence Agencies" have reportedly listed as many as "41 Dangerous Mobile Apps"
An India Today report posted the advisory letter in its website about "Dangerous Mobile Apps" and the report reads out as: "As per reliable inputs, several Android/IOS apps developed by Chinese developers or having Chinese links are reportedly either spyware or other malicious ware. Use of these apps by our force personnel can be detrimental to data security having implications on the force and national security."
"At Xiaomi, we take security and privacy very seriously. Our global e-commerce platforms and user data for all international users are located on Amazon AWS data centers in California and Singapore. We are currently investigating the advisory and would like to assure Mi Fans that we are fully committed to storing and transferring our users' data securely at all times," the company said in a statement.
Also;
The Home Ministry of India has come up with the advisory with inputs from several intelligence agencies like the Research and Analysis Wing (RAW) and National Technical Research Organisation (NTRO). Army personnel have been asked to immediately uninstall those mobile apps as well as format their smartphones. It is not the first time that the Indian government has flagged apps under doubts of espionage. In 2016, the center had issued another advisory that asked people to refrain from using "Chinese origin applications" as well as "Chinese Smartphones". Additionally, a while back, even some internet modems were listed with suspicion of malicious activities of the gadgets.
It is interesting to note that, of the more than 40 apps, most of them mentioned in the list are anti-virus or web browsing apps.  Is it because people need that in their phone and they will use it more?
Here is the list of apps:
Weibo
WeChat
SHAREit
UC News
UC Browser
BeautyPlus
NewsDog
VivaVideo- QU Video Inc
Parallel Space
APUS Browser
Perfect Corp
Virus Cleaner (Hi Security Lab)
CM Browser
Mi Community
DU recorder
Vault-Hide
YouCam Makeup
Mi Store
CacheClear DU apps studio
DU Battery Saver
DU Cleaner
DU Privacy
360 Security
DU Browser
Clean Master – Cheetah Mobile
Baidu Translate
Baidu Map
Wonder Camera
ES File Explorer
Photo Wonder
QQ International
QQ Music, QQ Mail, QQ Player, QQ NewsFeed, QQ Security Centre, and QQ Launcher.
WeSync
SelfieCity
Mail Master
Mi Video call-Xiaomi,
Sweden-based Truecaller is also reportedly part of the list. Truecaller has replied to the issue. It said: "In response to certain reports, we would like to clarify that we are a Sweden based company. We are not sure why the app is on this list, but we're investigating. Truecaller is not a malware, and all our features are permission-based and are disabled by default."
Also Read From US:
What is LiDAR Technology used for: All You Need to Know
OnePlus to temporarily disable OnePlus 8 Pro Photochrom filter from camera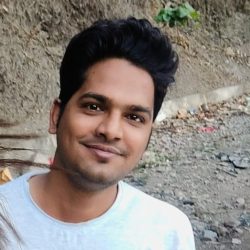 Latest posts by Karan Singh
(see all)