Mac Facts: The Top 7 MacBook Shortcuts
So you made the switch and now you're a Mac user! We welcome you to the club!
Macs have a large fanbase that other computer brands simply don't have. This is because they remain the most powerful and efficient personal computers available.
Yet, so many Mac users don't make the most of their Mac. They don't realize that they're not utilizing the efficiency that Macs are known for.
If you've just bought a MacBook, here are the MacBook shortcuts that you should know about:
1. Reset Your Password
Tell us something more frustrating than forgetting your password. We'll wait!
What happens if you are unable to log in to your Mac because you've forgotten the password that you're supposed to enter on the home screen?
You can read more here on how to reset Mac password. But the easiest way is to use Recovery Mode.
When you boot up your Mac, hold the power button along with Command + R. You'll then get prompted to open the Utilities Terminal through the Disk Utility.
When the Utilities Terminal opens type the following text and press return: resetpassword
When you type this, you can choose the User Account of your choice. Click on the User Account and then you'll get prompted to reset your password. After that, you'll be able to log in without any issue.
2. Taking Screenshots
One of the best Mac shortcuts lets you take quick screenshots. You'll find that this is far more efficient than the PrntScrn function that PC users have to deal with.
You can press Command + Shift + 3 to take a screenshot of the entire screen. The screenshot will show up as a thumbnail at the bottom of your screen.
You can then click on this thumbnail to look at your screenshot and save it. You can also delete it or make edits to it.
If you need to take a screenshot of a particular region, you hold down Command + Shift + 4. This creates a cursor that looks like crosshairs.
You click and drag the crosshairs over the region that you wish to capture. After you release your mouse, you can then view, edit, or delete the screenshot.
3. Use Windows
Alright, much as we bash PCs there are times when even Mac users might want to use the Windows operating system.
You have to open the Utilities folder, which is located in the Applications folder. Open the program called Boot Camp.
With this application, you'll be able to install the Windows operating system on your Mac. This can take several hours so you might need to set a day aside to install Windows.
Once Windows gets installed, you'll have to restart your Mac. When you reboot your Mac, you can hold down the Option key if you want to use Windows over Mac OS.
4. Save Your Signature
Do you find that you need to regularly sign documents on your Mac?
With Preview, you can save your signature to insert on any document. Open Preview and then click on the Pen icon in the top right-hand corner of the application.
A drop-down list will appear and from this list, select Create Signature. You'll get prompted to write a signature and save it. Whenever you open a document, make sure you always open it in Preview.
Then you can select a saved signature and place it in the area that needs a signature.
5. Force Quit
If your Mac is behaving slowly then you might need to close a few applications to speed things up.
Press Command + Option + Esc. This will open up a dialog box that shows all your open applications. You can then choose the applications and click 'Force Quit' to close them.
You can do this at any time when your Mac slows down or is freezing on a regular basis.
An alternative option is to hold down Command + Tab. This opens a bar across your screen that shows all your open applications. You can continue to press Tab to toggle through each application until you find the one you wish to open.
Once you've opened the application, you can close it by pressing Command + Q. This is the best way to close applications when your Mac is slow but isn't freezing.
6. Conversions
So you deadlifted 165 lbs, did you? Well, how do you tell that to your grandmother who lives in India where they use the metric system?
Are you planning a trip to Mexico and want to figure out how many Pesos you'll get for your dollars?
The fastest way to do these conversions is through Spotlight. Open the Spotlight bar and type any number with a unit of measurement.
You'll immediately get a few conversions in the results box. So if you type 165 lbs you'll get the conversion in kg. If you type $10 you'll get the conversion in different popular currencies.
The fastest way to open Spotlight is to press Command + Space. You can also access Siri by pressing Command + Space + Tab to open Siri and ask her to convert units for you.
7. Some More Keyboard Shortcuts
Finally, let's have a look at some other great keyboard shortcuts that all Mac users should know.
Command + W: 

Closes your window

Command + M: 

Minimize your window

Command + , : 

This opens the Preferences of any open application

Command + F: 

To search for specific text within a document

Command + G: 

To search for the number of instances of specific text within a document

Command + Shift + A: 

Access your Applications folder

Command + Shift + \: 

Consolidates all your tabs in one Safari window

Command + `: 

Toggles through all the windows of any open application
These are just a few of the best keyboard shortcuts that'll help you increase your productivity with your Mac. Make sure to keep a list of any other Mac keyboard shortcuts that you find useful.
Share These MacBook Shortcuts
Now that you know these great MacBook shortcuts, make sure you share them with your fellow Mac geeks!
You'll be able to improve your Mac's efficiency and be more productive with your tasks.
It's only when you use these shortcuts that you'll appreciate why Mac computers have surpassed their competition.
If you're looking for more tips on how to use your Mac, you can find them on our website.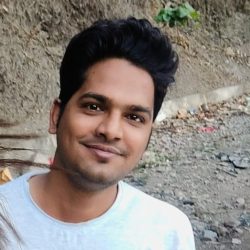 Latest posts by Karan Singh
(see all)