Microsoft Surface Earbuds Full Review!!
OVERVIEW:
Back in October, Microsoft decided to get into the wire-free earbuds market with the debut of the Surface Earbuds. The company's first truly wireless earbuds, the Surface Earbuds, were latecomers when they were first announced, and they are even later now that they are finally available. In 2020 alone, Google has released its second-gen Pixel Buds, Samsung made strides with the Galaxy Buds Plus, and Sennheiser debuted another set of hi-fi truly wireless earbuds. And as always, you've got Apple, Sony, and Jabra in the mix. This wide field of competition has already led Microsoft to launch them at a lower price than initially planned. So how does Microsoft differentiate?
Microsoft Surface Earbuds Design:
The Microsoft Surface Earbuds looks a bit funky, but it's functional because of the simple and effective gesture set, which uses the large surface area of each earbud. A double-tap plays/pauses music, a swipe on the left earbud skips tracks, and a swipe on the right earbud controls the volume. ‌AirPods‌ don't have gesture controls for volume, which is one of the major negatives when it comes to ‌AirPods‌ gestures.
Microsoft Surface Earbuds Sound and Quality:
The mics inside the Microsoft Surface Earbuds two on each bud at least provide excellent clarity for those Office features, and I'd put these neck and neck with AirPods as some of the best earbuds for making calls or videoconferencing. Technically, you can use either earbud independently. But the left one still depends on the right for a connection to your phone, so you'll always need to have that right earbud nearby (in or out of the case) even when using the left in mono.
The Surface Earbuds have enough strengths airy comfort, long battery life, and good voice quality to outweigh their problem spots.
The sound quality on the Surface Earbuds was somewhat unimpressive. The low end was disappointing and on the whole, music playback had a tinny quality. There is an app that accompanies the Surface Earbuds for EQ adjustments, which helps improve the sound somewhat. There's no Active Noise Cancellation, so the only sound isolating comes from the fit of the Surface Earbuds in the ear.
Microsoft Surface Earbuds Battery Life:
The Microsoft Surface Earbuds can reach up to eight hours of continuous battery life before needing a recharge. If left on a table idle for 10 minutes, they'll automatically power down to conserve battery. You can monitor the remaining battery percentage for each earbud, but bizarrely, Microsoft doesn't provide any way of checking the case's remaining juice. You'll know it needs a recharge when the single LED inside turns red, but that's it. At a minimum, since nothing lights up on the earbuds when they're dropped into place, Microsoft should've removed any guesswork by including separate lights to show charge level for the earbuds and case.
"The case provides two additional refills for a total of 24 hours"
So, Can It Stand Out Among Its Competition?
If you're put off by how regular in-ear buds feel in your ears, these are worth a try. But if that's not a factor, there's nothing about the Surface Earbuds that puts them in must-buy territory. Microsoft is certainly onto something, but showing up late has its consequences.
What is bad and what is good?
GOOD STUFF:
Extremely comfortable for hours on end
Good microphone performance
Lengthy battery life
BAD STUFF:
Too expensive for what you get
No noise isolation
Case lacks wireless charging
So, Is It A Good Deal?
Surface Earbuds are fine if you plan to use them with a PC or a Surface device, but there's no reason to pick these up if you're planning to use them with a Mac or an iPhone because the full feature set is restricted to Windows. Given the $199 price point, these are best for those who are in Microsoft's ecosystem rather than Apple's.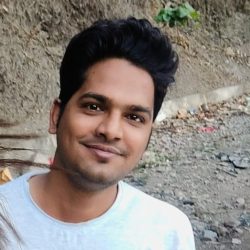 Latest posts by Karan Singh
(see all)