MSI Creator 17: World's first MiniLED laptop
MSI Creator 17
MSI has released it's new laptop "Creator 17" and this is the first laptop with a miniLED technology in laptop. The new MSI Creator 17 laptop features a 4K, 17.3-inch miniLED screen, Nvidia's fresh GeForce Super GPUs paired with Intel's newly revealed 10th-gen "Comet Lake H" processors.
Via MSI
MSI offers the Creator 17 with both the GeForce RTX 2080 Super Max-Q and the GeForce Super RTX 2070 Max-Q as in for graphics options. The latest version of Max-Q gives less of a performance hit when compared to non-Max-Q laptops, all thanks to some smart features that greatly improved overall efficiency. This is about the graphics department.
Regarding the CPU that this laptop comes with Intel's newly released 10th-gen "Comet Lake H" Core chips for the MSI's Creator 17. The top-end CPU option that the laptop comes with is the Core i7-10875H not the Intel's top-end Core i9-10980HK. Still, the 8-core Core i7 has a greater advantage over its predeceasing 6-core Core i7-9750H, that boosts up to an impressive 5.1 GHz.
                                                                                      via MSI
And with all those impressive hardware the more interesting topic in the Creator 17 will be its massive 17.3-inch 4K resolution screen that features miniLEDs.
MSI Creator 17 MiniLED Screen
Talking about the technology in the Creator 17's screen is that the majority of backlit screens on the market are built with conventional LEDs that are 2mm wide as a result of the density(PPI), brightness, and uneven backlighting. And talking about the miniLEDs the width can be as small as 0.1mm, which allows the cons of the screens available currently in the market to be solved. The market for the screens will be going towards miniLEDs rather than OLED panels.
Have a look at the video of Dave2d about the Creator 17
With the Creator 17, it has a "TruePixel" display that can go up to 1,000 nits of brightness, supports 100-percent DCI-P3 color gamut, and meet Vesa's DisplayHDR 100 spec. That's pretty impressive. MSI claims it has packed 5,570 LEDs into a 240-zone array inside the TruePixel display. The MSI Creator 17 as the name suggests is a laptop made for the creators so each laptop comes CalMAN color-calibrated from the factory.
MSI Creator 17 Price
Regarding the pricing, the MSI Creator 17 with an 8-core Core i7-10875H, with GeForce RTX 2080 Super Max-Q, 4K 17.3-inch miniLED screen, equipped with 32GB of DDR4/2666MHz memory, a 2TB NVMe SSD, having 802.11ac Wi-Fi, Thunderbolt 3, and an 84-watt-hour battery is expected to come around at $3,600. That's a pretty good value for the money spent. You can save $600 if you opt-in for a 1TB SSD and a GeForce RTX 2070 Super Max-Q. You still get the miniLED technology and 8-core Core i7-10875H processor.
Buy this product on Amazon: Click here
                                                                                      via MSI
MSI Creator 17 Models
MSI says to also offer a lower-end version with the same CPU but with older GeForce RTX graphics cards, along with a dull-looking 1080p IPS screen and you lose some weight with that. The two top configurations weigh about 5.5 pounds, while the two 1080p versions of the Creator 17 weigh 5.3 pounds. But there is a positive side to the 1080p screen and that is these screens come with a refresh rate of 144Hz making it more preferable for gamers compared to the miniLED's 60Hz refresh rate.
Check out the Creator 17 in MSI's Official Website
Read More From Us:
Xiaomi Mi Notebook 14 Overview, Specs and Pricing
Best tablets to buy in 2020 (Top 5)
The Best laptops under 500$ to buy in 2020.
Lenovo Chromebook Duet: A New Experience of a Tablet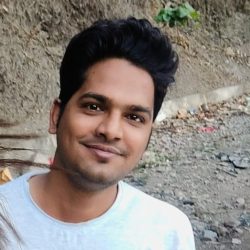 Latest posts by Karan Singh
(see all)