On your Way to Buy a Microsoft Surface Pro 7? Here's what you must know first
The Surface Pro 7 is one of the latest products that launched in this hybrid laptop series. It became available to users in 2019 and has been quite popular since then. So, the people who have used it had more positive things to say about it than otherwise. But, you must still consider a few things about this model before you decide to try it out.
You will find all you must know about the Surface Pro 7 here. Hopefully, it will also clear all queries and doubts that you might have regarding this matter.
10 Things you must Consider before Purchasing the Surface Pro 7
Microsoft has introduced many new capabilities and features with the Microsoft Surface Pro 7. While some features still remain the same as they were, at the same time, you get accessibility to impeccable performance and usage. So, here are certain specifications that will help you know the Surface Pro 7 better:
It doesn't include the keyboard
Some of the earlier Surface Pro models, as you might remember, used to include detachable keyboards. After all, it's a detachable or 2-in-1 laptop, in case you haven't used it before. That means you can detach its keyboard from it when not in use. In such cases, you can use it as a tablet with the help of its touchscreen functions or with a stylus.  
Now, many users were unhappy when Microsoft decided to exclude the keyboard from the product. Unfortunately, they haven't included it in the Surface Pro 7 as well. So, that means you have to buy it separately.
It's designed the same way as its predecessors
When it comes to the build, the Surface Pro 7 is similar to the previous models. Is that a good thing? In case you're wondering, yes, it is. After all, it has a magnesium-alloy build that makes it very strong. Now, you get that quality in pretty much all devices that Microsoft launched previously.
Also, the Surface Pro 7 has the same look as the previous models in the series. But, that's not such a bad thing, considering how good it looks. However, they still didn't replace the old thick bezels with the slim and modern ones.
This model features a USB-C port
Some of the previous models in the series had a USB-C port, as a hybrid laptop should. But, Microsoft had removed that feature from the last few models that they launched. Now, they may have a reason for doing that, but a lot of users found that inconvenient. After all, a hybrid laptop is supposed to have a USB-C port.
At first, users were unsure whether Micorosft will ever bring back that feature. To their relief, Microsoft finally decided to do so in their new launch. In case you didn't know, USB-C cables can carry more power. So, this feature can help you charge your Surface Pro faster than some previous models.
Reach out to a professional Microsoft Surface Pro repair Dubai if you face issues in the C-port.
You can get it with various configurations
What purpose will you be using your laptop for? The Surface Pro 7 can fulfil all your requirements in that matter. If you want to perform only entry-level tasks, you can opt for the i3 processor. Are you looking for a suitable choice for mid-level tasks? Go for an i5 processor, along with an appropriate RAM choice. Apart from that, you can also opt for the latest Intel i7 processor for high-end performance.
Similarly, it provides three RAM options — 4 GB, 8 GB, and 16 GB. Also, you can choose between 128 GB, 256 GB, 512 GB, or 1 TB storage sizes.
Doesn't include the pen
Some other Surface Pro models, including previous as well as later ones, include the stylus. But, you don't get that with this model, so that's one of its cons. Microsoft had discontinued providing the stylus along with the products since Surface Pro 3. So, you need to buy it separately in case you need it.
However, is the pen necessary for using the device? In case you're wondering, the stylus isn't always essential for using your device. However, if you need to draw something or take notes regularly, you need a pen. You can easily find it online and buy it at a fair price.
It packs an optimal power for regular use
Every Surface Pro model comes with more power than the previous one. The same usually goes for any other device, so it shouldn't be a surprise. But, what's remarkable here is the leap the manufacturer makes. No preceding model in the series had the kind of enhancement that the Surface Pro 7 brought.
Moreover, it can provide the same kind of performance as some regular laptops. So, it can run programs that have somewhat high requirements; but not too high. You can also run older games on it at normal settings without any issues.
The i3 and i5 versions don't feature a cooling fan
This is a very important consideration that you should keep in mind. After all, you wouldn't want your device to face lags and crashes randomly. Since the Surface Pro 7 isn't a regular laptop, it isn't supposed to have a fan. So, only the one that features an i7 processor has a cooling fan.
But, the i3 and i5 models don't feature that as they're meant for low or mid-level programs. So, that brings down their cooling capacity as compared to regular laptops.
It comes with a removable hard drive
In the preceding models, you had to replace the device if it had a faulty hard drive. But that's not the case with the new Surface Pro 7+. It comes with a removable hard drive, so you can repair or upgrade it when needed
After all, hard drives may start facing various issues as they get older. Also, they can perform properly only for a limited period. So, you can now simply repair it instead of buying a new Surface Pro in such cases. Apart from that, you can also upgrade it if you think the space is insufficient for your requirements.
It comes with an improved battery life
The Surface Pro 7 doesn't have the longest battery life when compared with the entire Surface series. But, it definitely runs longer than all of its predecessors. In case you're wondering, it can last up to 15 hours, depending on the tasks it performs. Moreover, its battery performance is highly appreciated compared to many regular laptops with the same internal specifications. So that's undoubtedly one of the biggest pros of the Surface Pro 7. And, you might find it perfect to carry while you are travelling.
Provides a faster performance
The Surface Pro 7 comes with tenth-generation Intel processors called Ice Lake. So, it provides you with an optimal speed while running various programs. It's an excellent choice for running business and education-related programs. Not only that, but it's among the best devices that you can use for such purposes. Many users will highly recommend trying it out. However, if you're looking for the fastest hybrid laptops, there are other viable options for you.
Finally……
The Surface Pro 7 has its pros and cons, like most other devices. So, you need to make sure that the benefits outweigh the drawbacks. The points mentioned earlier are meant to help you with that. They will hopefully help you make the right decision on this matter.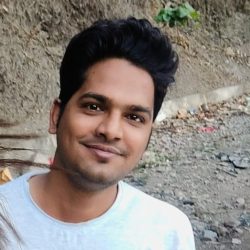 Latest posts by Karan Singh
(see all)