OnePlus to temporarily disable OnePlus 8 Pro Photochrom filter from camera
OnePlus 8 Pro to disable the Photochrom filter:
The OnePlus 8 Pro has a gimmicky color filter camera, essentially allowing users to take images with grey and copper colors so OnePlus is about to disable their photochrom filter. But videos posted online show that this camera is able to see through thin plastic material (like the Apple TV and some TV remotes) as well as thin layers of clothing.
Now, OnePlus has announced on Weibo (h/t: Mishaal Rahman) that they'll be temporarily disabling the color filter camera while acknowledging privacy concerns over the tech.
The Chinese brand said (via machine translation) that the color filter camera has an effect on "special materials at very close distances."
"In order to eliminate the impact on user privacy under possible extreme circumstances and eliminate everyone's concerns, we decided to temporarily disable the filter function through software upgrades," the firm explained, adding that this update would be pushed in a week.
There's no word if OnePlus intends to temporarily disable the OnePlus 8 Pro color filter camera outside China. We've contacted the company to confirm this and will update the article if/when they get back to us. Nevertheless, it's somewhat interesting that the firm didn't spot this issue during testing.
See our previous blog on how this camera works. Click here.
via: android authority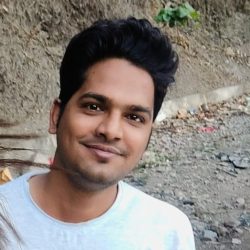 Latest posts by Karan Singh
(see all)