Oppo announces 125W charging technology that charges phones in about 20 minutes
Oppo announces 125W charging technology & 65W wireless charging technology
Oppo has been a leading company in engineering fast-charging solutions & now Oppo announces 125W charging technology. The Dash Charge system of OnePlus phones is also developed by Oppo and has many faster results in its own devices. And now the company has announced its 125W system that is claimed as the most advanced in the industry.
The most influencing figure of the system is that it can charge a 4,000mAh phone battery fully in 20 minutes and upto 41 percent in 5 minutes. If this is accurate this would beat Oppo's own record for fast-charging a battery of that size in around 10 minutes.
                                                                                     credit: Oppo
Talking about the engineering in this technology it's not just about building a big power adapter and plugging it into a regular phone and getting high charging speed. The charger, cable, and battery itself need to be designed together for safety and efficiency. Oppo says the phone, which isn't a commercial product yet, uses double-6C cells with a "breakthrough battery ratio,". while the charger benefits form improved power density properties so as not to grow too large. It uses USB-C at both ends of the cable, unlike Oppo's previous USB-A VOOC chargers.
Oppo hasn't announced a phone that will ship with this technology yet, but it often announces features like this before the commercial products. The current fastest-charging phone in the world is the Oppo Reno Ace, which has a 4,000 mAh battery that could fully charge in half an hour. Vivo also had announced a 120W tech last year that could charge a 4,000mAh battery in 13 minutes but isn't seen in any phone yet.
                                                                                     credit: Oppo
And also oppo has announced its first phone to use the wireless charging technology earlier this year, but the company is now also claiming to have the fastest wireless system too. It's the new 65W AirVOOC technology that can wirelessly charge a 4,000mAh battery in 30 minutes, Oppo claims, it will make it even faster than any currently available wired solution.
                                                                                 credit: Oppo
Oppo has designed a 65W AirVOOC charger, but there's a fixed date on when it'll be available or when phones will support it. And oppo has also announced a couple of compact adapters that use GaN technology to reduce their size, there's a 50W mini SuperVOOC charger that Oppo compares to the size of a business card holder, along with a 110W mini flash charger that's about the size of a regular 18W adapter.
Read more from us:
"Pi Network": Everything you need to know!!
Sony A7S III: Everything is new!!
Best Phone to Buy-In $300: POCO X2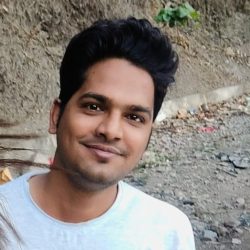 Latest posts by Karan Singh
(see all)