"Pi Network": Everything you need to know!!
Pi Network: An Overview,
In the last few days, an application called 'Pi Network', which has been claimed to do cryptocurrency mining on mobiles, has gone viral. By the time this article is ready, you may have seen or sent many interesting messages, invitation codes from Facebook, Messenger, and other social networks, which have been downloaded 5 million times from the Google Play Store worldwide.
Whether you understand it or not, following the rumors, if you have done so and if you are thinking of doing it now, it is important to first understand this.
What is cryptocurrency? And how does it work?
The word cryptocurrency is a combination of two English words. Crypto means secret and currency means currency. Cryptocurrency is an electronic or virtual currency protected by a code that acts as a medium of exchange that does not have a physical existence like coins and notes. In other words, it cannot be touched, folded and kept in a pocket like a coin or a note.
In this transaction, the cryptocurrency of the specified value is exchanged through the public key of the sender and the recipient of a file in each transaction. After the sender verifies the transaction with his / her private key, the transaction is transmitted across the network and on the network. Minors can verify transactions by solving cryptographic puzzles. Then they accept the transaction and send it across the network. Then, as they sit on each node of the network, they add it to their database.
What is Pi Network?
Three graduates of Stanford University in California, USA, with a mission to run and provide safe currency for everyday users and a vision to create a peer-to-peer inclusive market and the most widely used cryptocurrency in the world. Nicholas Kokkalis, Dr. Chengdiao Fan, and Vincent McPhillips launched the Pi Network app in March 2019 as a project claiming to mine cryptocurrency (immaterial currency) on smartphones.
According to him, Pi Network is a new social cryptocurrency that can be easily mined or made money with the help of smartphones. Bitcoin, which is popular in cryptocurrency, requires powerful computer equipment and a lot of energy to mine. But when pi mining they claim that mining from the smartphone they are using can be done once a day and it will not affect the battery, performance, and mobile data.
How does the app work?
According to Pi Network, this app can be used to make money by contributing to the Pi community. Link your friends to this network as much as you can. You have to keep sending and collecting points. Friends from your network also get a few percent from the mining point. To earn money in this way, you must open this app once every 24 hours. If this app is not opened in 24 hours, all the money you have earned will be lost.
Pi miners are mainly divided into four parts.
Pioneer: In the first stage, pi users have to confirm that I am not a robot. Recognizing whether they are present daily, whether they are mining or not, etc., is done by a pioneer or guide.
Contributor: This includes Pi Network app users who help send a list of other pioneers. Which helps build trust and network over the pi.
Ambassador: An ambassador is one of the Pi users who invite others or informs others about the Pi Network.
Node: A node is a pioneer who helps keep track of the data submitted by contributors using a mobile device or an algorithm from the PI Node software.
What can it access on your smartphone?
When installing Pi Network on a smartphone, it asks you for permission for various things which you can proceed only after you have given your approval.
Pi Network allows you to access the following:
Can read phone/call status and keep information.
Can read the contact details on the phone.
Can read call information.
Can view storage, modify and delete data.
You can retrieve the information you have searched on the Internet.
Can take full access to your network, etc.
According to Pi Network's privacy policy, this information and data will be used to improve apps and services, but it is certainly risky in terms of privacy. Differences between pi networks and other currencies the pi network is a kind of cryptocurrency. It does not have a physical existence like other cryptocurrencies.
Mainly other cryptocurrencies, such as miners, not only authenticate transactions by solving complex cryptographic puzzles through bitcoin mining through computers, but also keep records of them in a public account called a blockchain. The more popular a cryptocurrency becomes, the more people try to mine it, and the process becomes more difficult.
But at Pi Networks, they claim that with the help of the smartphone they use, they can mine once a day and after mining, the rewards they get from it can be paid daily and for that, it is not as cumbersome, difficult and anyone can do the mining.
Is it legal or illegal?
While cryptocurrency has some strengths, it also has some challenges. In the absence of a body to regulate cryptocurrency transactions, it is being used for any illegal activities such as tax evasion, money laundering, terrorism, and hacking. Due to which a negative impact is seen in the economy of the country. Therefore, cryptocurrency trading is considered illegal in many countries of the world.
All digital currencies including Bitcoin are illegal in Nepal, India, Bangladesh, Bolivia, Ecuador, Vietnam and Kyrgyzstan. Countries such as Jordan, Thailand, and Russia have given partial approval. Bitcoin is both permitted and recognized in the United States, Canada, Mexico, Brazil, Argentina, Chile, Hong Kong, Japan, South Korea, Israel, Turkey, South Africa, Malaysia, Singapore, and the Philippines, Australia, New Zealand and most of Europe.
Also, More From Us: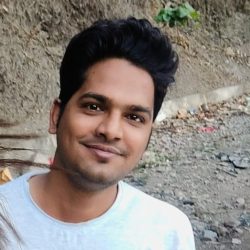 Latest posts by Karan Singh
(see all)