PlayStation 5: Everything you need to know.
Overview:
The "PS5 (or PlayStation 5)" is the next-generation PlayStation console, with a release date confirmed for late 2020. During Sony's "The Future of Gaming" event on June 11. After nearly an hour of PS5 game announcements, Sony revealed the hardware design after teasing it for the duration of its PS5 live event today. The PS5 console includes a white-and-black design to match the new controller that will be included in the box.
Design:
The PlayStation 5 stands vertically, like the Xbox Series X is primarily designed to be placed, and will include two versions: one with a 4K Blu-ray drive and a pure Digital Edition. The PS5 variant without the optical drive looks substantially thinner than the regular model, thanks to the removal of the drive.
There were some funny reactions of celebrities around its design on the internet and the way on how the UK  based YouTuber KSI reacted was among the best.
The PS5. IM DEAD 😂😂 pic.twitter.com/EiQ8SF5L1C

— KSI (@KSI) June 11, 2020
PlayStation 5 Specs:
| | |
| --- | --- |
| Component | Spec |
| CPU | 8x Zen 2 Cores at 3.5GHz (variable frequency) |
| GPU | 10.28 TFLOPs, 36 CUs at 2.23GHz (variable frequency) |
| GPU Architecture | Custom RDNA 2 |
| Memory/Interface | 16GB GDDR6/256-bit |
| Memory Bandwidth | 448GB/s |
| Internal Storage | Custom 825GB SSD |
| IO Throughput | 5.5GB/s (Raw), Typical 8-9GB/s (Compressed) |
| Expandable Storage | NVMe SSD Slot |
| External Storage | USB HDD Support |
| Optical Drive | 4K UHD Blu-ray Drive |
PlayStation 5's UI:
PlayStation 5's new user interface will allow you to see more details about friends' games without opening the applications themselves. "Even though it will be fairly fast to boot games," says Cerny, "We don't want the player to have to boot the game, see what's up, boot the game, see what's up. Multiplayer game servers will provide the console with the set of joinable activities in real-time. Single-player games will provide information like what missions you could do and what rewards you might receive for completing the and all of those choices will be visible in the UI. As a player, you just jump right into whatever you like."
PlayStation 5's Controller:
Sony has opened up on its vision for the PlayStation 5's controller by saying: "One of our goals with the next generation is to deepen the feeling of immersion when you play games, and we had the opportunity with our new controller to reimagine how the sense of touch can add to that immersion.
The Logo:
It was believed that Sony's briefing at CES 2020 could bring with it some PlayStation 5 news, but that only barely turned out to be the case. Sony's Jim Ryan appeared on stage to share some impressive stats regarding the PS4 and to reveal the PlayStation 5 logo, which you can see below. It's hardly surprising, maintaining the same style used for recent generations. Beyond that, Sony had nothing new to discuss about PS5 during the tech-focused event.
Energy Efficiency:
Though Sony has been generally quiet about the PS5 since its announcement, it came forward to reveal just slightly more information in conjunction with the announcement of a United Nations initiative. The Playing for the Planet alliance aims to make the video game industry more environmentally friendly. To that end, Sony announced that the next generation of its hardware will use dramatically less power when placed into suspend/sleep mode. Just one million PS5 users turning on the energy-efficient feature would save enough electricity to power 1,000 US homes. The company is also conducting a carbon footprint assessment and looking into more energy-efficient data centers.
Questions from Quora:
Will PS5 Be Backwards Compatible with PS4 games?
Yes, PS5 will be backward compatible with PS4 games, as the two consoles are built upon similar internal architectures. This will be welcome news for those who were disappointed by the PS4's lack of backward compatibility with PS3, PS2, and PS1 games.
Can I Use Expandable Storage With PS5?
The PS5 allows users to install non-Sony proprietary expandable storage, giving you the option to purchase off-the-shelf parts to slot into the system. According to a Digital Foundry report, "NVMe PC drives will work in PlayStation 5, [but] the only problem is that PC technology is significantly behind PS5 [and] Sony needs to validate them to ensure that they will work properly."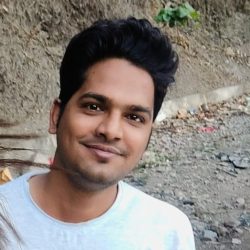 Latest posts by Karan Singh
(see all)