Best Phone to Buy In $300: POCO X2
Poco X2 Overview
POCO X2 is the latest offering of smartphone from the company "POCO" sub-company of Xiaomi. The POCO X2 is a good package of components in a glass sandwich design that the company has to offer in the price bracket of $300.
The POCO X2 is a good smartphone for anybody who has $300 to spend on a smartphone and wants value for their money. The design of the phone looks premium and provides great value as a whole.
Quick Overview
Poco X2 in the midrange smartphone market provides a higher-refresh-rate screen (120Hz), with 4 cameras and high-level performance with 730G tuned for graphic-intensive tasks. All this with a price tag of INR 15,999 i.e. around $300 more or less
Poco X2 Pricing and Availability
In India, the Poco X2 price is Rs 15,999 (~$225) for the base version with 6GB of RAM and 64GB of internal storage. The variant with 6GB of RAM and 128GB of storage comes in at Rs 16,999 (~$239). The top-end model with 8GB of RAM and 256GB of storage version is priced at Rs 19,999 (~$281).
Poco X2 comes in three color variant – Atlantis Blue, Matrix Purple, and Pheonix Red
Poco X2 Design
Poco X2 comes with a glass-sandwich design protected with Gorilla Glass 5 on the front as well as back. The phone is 8.8mm at its thickest point and weighs 208 grams which is a bit on the heavier side. It comes with nano-coating to protect itself against splash damages and also comes with the P2i splash-proof certification.
                                                                               image credits: Future
Talking about the biometrics the Poco X2 has a side-mounted fingerprint sensor on the power button. The fingerprint sensor unlocks the phone easily and quickly so there is no arguing on the fact that there is no in-display fingerprint sensor because it comes with an LCD screen and in-display fingerprint cant be made on the LCD screen.
                                                                               image credits: Future
The charging port is a USB Type-C port, and by side there lies a 3.5mm earphone jack and the speaker grill. There's an IR blaster on the top edge and volume buttons on the right edge, above the power button that doubles up as a fingerprint sensor. On the left, there's a hybrid SIM card slot that houses either a single SIM with a microSD card or two SIM.
                                                                                image credits: Future
On the backside of the phone, there is a 4sensor-camera module surrounded by a reflective convex circle that highlights the quad-camera array from the whole back. The rear panel has a glossy slippery finish and it is indeed a fingerprint magnet. A clear case is also included in the box which offers a good grip and keeps the rear-panel smudge-free as well.
As a whole, the Poco X2 is a well-built phone and quite handy. The phone looks pretty standard as per the current industry and available phone but nothing too flashy or apart from the crowd is on the phone. But the shiny-reflective ring on the back is unique to the smartphone Poco X2 is way more good looking and feels more premium than the Poco F1 although the X2 is not a predecessor of F1. The phone has a large form factor that doesn't give the user to use it with only one hand. Whereas the display is great for media consumption and gaming.
                                                                                image credits: Future
Poco X2 Display
Poco X2 features a wide 6.6-inch full HD+ (2400 x 1080) LCD screen with a dual punch-hole cutout in the top-right corner. The display has a 20:9 aspect ratio giving it a widescreen area for viewing multimedia or casual feed scrolling.
The highlighting feature of the display of Poco X2 is that it supports a 120Hz refresh rate which gives smooth feel while scrolling and navigating around in the phone as well as playing games. Poco has a built-in feature called Intelligent Dynamic Refresh Rate which allows users to choose between 60Hz and 120Hz refresh rate.
Techradar Says"
Poco's implementation of 120Hz doesn't find a home simply because it's not optimized to the level that can prove to be useful for the end consumer. The smooth scrolling effect is visible but that's possible when you look at the best-case scenario. Otherwise, there aren't any games right now that support the 120Hz refresh rate on the Poco X2. That's to say that the hardware is there but the games haven't been turned for the X2 yet to be able to run at high refresh rates.
We tested two of the most popular games on GameBench Pro performance metrics, Call of Duty Mobile, and PUBG Mobile. While CoD Mobile was able to touch 55 median fps, PUBG Mobile couldn't go beyond 30fps."
Being an LCD panel, this screen reproduces colors close to natural however it cannot compete with the vivid colors and deep blacks offered by OLED panels. This display is HDR10 playback certified and binging shows on NetFlix and Hulu is a bliss.
The screen also does get pretty bright in outdoor scenarios but an AMOLED screen would have been the icing on the cake.
As for the dual punch-hole cutout, the cutout is pretty big and becomes sometimes distracting while watching videos. It is not that big of a deal but our job is to make you aware of the experience of using the phone so here it is.
The display with a 120Hz refresh rate is a major upgrade for phones in this price segment as it enhances the overall experience of using the phone. We think this democratization of high refresh rate screens by Poco is going to push other OEMs in a similar direction and we expect to see high refresh rate displays cutting through different price segments this year. But more than that, developers need to make use of the high-refresh-rate hardware that's available on the Poco X2 to tune their games in accordance.
READ MORE FROM US:
"Pi Network": Everything you need to know!!
Sony A7S III: Everything is new!!
AirPods 3 Price, Specs and everything you need to know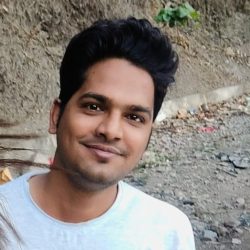 Latest posts by Karan Singh
(see all)