Samsung Galaxy Buds Plus: The Go-To!
OVERVIEW:
The "Samsung Galaxy Buds Plus" brings a lot to the table. They outperform the original Galaxy Buds in nearly every way, as they should: the Buds Plus are the newer, more expensive model. Don't be fooled into thinking that the first-generation Galaxy Buds are worthless now, though; quite the contrary. The Galaxy Buds cost around $100, making them a bargain buy for anyone who wants brand name true wireless earbuds.
As of March 10, the Galaxy Buds Plus also comes in pink however, that option is only available in South Korea at the time of writing.
Samsung Galaxy Buds Plus, Design:
The new Galaxy Buds Plus sport a very similar design to their predecessors, with slick pearlescent housings and adjustable silicone ear tips. They come in red, white, blue, and black, and you should be able to find a color that suits your sense of style something that can't be said for the strictly-white AirPods.
At 17.5 x 22.5 x 19.2mm, they fill up most of the ear canal (which helps them stay in while working out) and protrude slightly out of the ears. Because of that design choice we had issues wearing these earbuds while laying in bed as the constant pressure on the buds from the pillow made them uncomfortable in the ear.
In terms of customization, Inside the box you'll find additional ear tips in three different sizes, a larger nub to hold the earbuds in place if they're falling out and a rubber ring if you don't want any nub on the outer edges of the buds. On the outside, you'll find the touch capacitive button that understands single, double, triple, and long presses. Single, double, and triple do what you'd expect them to do and the long press can either activate your virtual assistant, lower the volume or turn on ambient sound amplification.
Using the touch capacitive button as the means to control the earbuds can be slightly uncomfortable at first, as pushing the button pushes the earbuds further into the ear canal, but you'll soon learn to exert less pressure when using it. It would've been nice if Samsung decided to implement an always-listening virtual assistant here, but unfortunately decided not to.
Samsung Galaxy Buds Plus, Sound quality:
The headline news in the audio department is the new dual-driver system that the Samsung Galaxy Buds Plus uses. There's now a woofer and a tweeter to expand the range of the earbuds and lead to an increase in overall clarity.
While the increased clarity is the highlight of the new design, Samsung says it's also increased the number of internal microphones by one, and that leads to better call quality. That claim held in our testing as anyone we called with the earbuds reported that they sounded as good as talking directly into the phone's mic.
Having the extra mic also means that ambient noise amplification is better this time around, too. Ambient noise amplification which pipes in outside noise rather than cancel it out isn't as good as noise reduction or noise cancellation, but it can be helpful at airplane terminals or bus stations when you're waiting for a crucial piece of information over the loudspeaker or while riding a bike.
Samsung Galaxy Buds Plus, Battery life and connectivity:
The Galaxy Buds Plus boasts a far longer battery life than the original Galaxy Buds. The earbuds themselves contain 11 hours of charge, while the charging case provides an additional 11 hours, bringing the total battery life to 22 hours.
That 11-hour battery life is pretty long for earbuds but for the charging case, it's not a huge amount of battery. For comparison, the Apple AirPods contain 5 hours in the buds themselves, with an additional 20 provided by the charging case, for 25 hours in total. It's nice to see the Buds Plus with a larger internal battery, but a shame the charging case didn't get something more substantial.
Throughout our week of testing, we've only had to charge the earbuds and their case once, and that's with pretty heavy listening (four-plus hours each day) at medium volume. If you need to listen to your music at a higher volume to drown out outside noise, then expect to charge these every few nights.
In terms of wireless connectivity, Bluetooth 5.0 provides a stable wireless connection that never once dropped on us, even in a crowded area. For comparison, the AirPods still only support 4.2, which is pretty old now, but do have the benefit of the H1 Chip that optimizes battery life and sound quality on the earbuds.
Setting up the earbuds can either be done by pairing via Bluetooth for basic playback or by downloading the Galaxy Wearable or Samsung Galaxy Buds Plus app from the Google Play and Apple App Store. With those, you'll be able to customize the headphones and set up ambient noise reduction so it's well worth downloading. We found both of the apps to be fairly intuitive to use, and they offer a few sound tweaking options and ambient noise amplification that we'll get into in a minute.
Before buying bud plus, things you need know:
The only glaring issue we've found so far with the Buds Plus is that they're only IPX2 splash-resistant. That means they're mostly fine for workouts, but won't be the kind of thing you'd want to take with you to the pool or beach, where they could easily get damaged. For comparison, the Apple AirPods Pro are IPX4 water-resistant, and while that's not as good as being fully waterproof, it should assuage any fear you have of damaging them at the gym or outside in the rain.
As for the case itself, it's fairly light and smooth with rounded edges. It should fit fairly easily in your pocket and provides an additional charge for the earbuds in between uses. As you'd expect, the charging case uses USB-C, like Samsung's flagship phones, which means you don't need to carry a separate cable.
The biggest criticism that we can levy against the Samsung Galaxy Buds Plus is that they don't offer active noise cancellation nor do they provide much in the way of passive noise reduction. That means if you plan on wearing these out and about, expect to hear a lot of the outside world while listening to your music. That's fine if you're at the gym and don't mind hearing a bit of the background noise or if you're at the office and still want to be able to hear what coworkers are saying nearby, but those looking for total aural isolation will have to look elsewhere.
Price and availability:
Samsung has launched its latest true wireless earbuds, the Samsung Galaxy Buds Plus, at its Unpacked 2020 event in San Francisco, where it announced that they'll be available to buy online from February 14, and in stores from March 6.
At $149.99 / £159 / AU$299, they're about the same price as last year's Samsung Galaxy Buds (depending on your region) and a little cheaper than their biggest competitors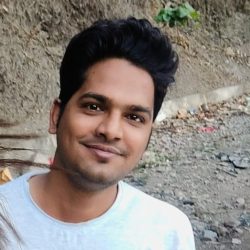 Latest posts by Karan Singh
(see all)