Sony A7S III: Everything is new!!
Sony A7S III:
After over a year of speculation, the "Sony A7S III" has finally been confirmed by the manufacturer itself, as Sony revealed that the camera will be coming in the summer and "everything is new", including the image sensor. The bombshell revelation came in an interview that DPReview conducted with VP and Senior General Manager of Sony's Digital Imaging Group, Kenji Tanaka, and there's no teasing or hint about it.
In response to a question, about whether the a7S II would be replaced by a Mark III, Mr. Tanaka stated clearly that the a7S III is coming soon:
I can confirm that a successor to the Alpha 7S II will be coming, later this summer. Right now we're focused on the launch of the new camera, and it will be a complete redesign of the whole system, including the image sensor. Everything is new. We hope we will meet and exceed the expectations and requests of our customers. I'm very confident that our new model will meet their demands.
Sony A7S III: Features & Specs,
1. A Complete look around,
Sony A7S and A7S II have been designed around a 12.2MP full-frame sensor, and, assuming the A7S III's video output is capped at 4K, we expect the A7S III will offer something similar. Cameras designed primarily to record 4K footage don't need to a higher-resolution sensor than this, and the whole point of the A7S line has a sensor with large, light-hungry pixels at its heart, rather than be a resolution beast like the A7R models.
10bit recording and no time limit.
The A7S II only records 4K footage in the UHD 4K format, rather than in both DCI and UHD 4K options. It does so at 24p and 25p (or 30p in NTSC), and when shooting at higher frame rates for slow-motion footage (in Full HD), it's limited to 100/120p, with a 2.2x crop factor applied here too.
Sony has taken a little longer than others to incorporate touchscreens into its APS-C and full-frame bodies, and this is one feature that was missed on the A7S II. Now that it's popped up on several newer Alpha cameras, however, we very much expect this will make its way to the A7S III.
Much like the A7R II, many A7S II users noticed the camera's tendency to overheat when recording for prolonged periods. This would, very inconveniently, simply cause the camera to stop recording, so a revised internal design that would be better able to keep things cool is something we would expect to see here.
2. Dual Card Slot:
The current A7S II only offers a single card slot for SDHC/SDXC (and Sony's Memory Stick) media. It could be argued that a second card slot is less of a priority on such a camera than it is elsewhere, given the likelihood of many recordings being output straight through the camera's HDMI port to an external device.
Even so, as both the A7R III and A7 III have sported a dual-slot design, it would be odd to see the A7S III continue with just the one.
3. Sony A7S III: Battery,
The main disadvantage of mirrorless cameras over DSLRs is that they offer a shorter battery life. Bodies designed to be portable mean physically small batteries, and a greater reliance on electronic viewfinder and LCD screens also drain a lot of juice. Both the A7S and A7S II have been something of a letdown here, with a stated battery life of just 380 and 370 frames respectively, when using each camera's LCD screen. Battery life on the latter when using the EVF is even more disappointing, at just 310 frames per charge.
This will likely be different on the A7S III because of developments since those models were released. The use of a new Z-series cell inside more recent models has given battery life a considerable boost. The A7R III and A9, for example, which both make use of the battery, respectively offer around 530 and 480 shots per charge when using the EVF, and up to 650 if you stick to using each camera's LCD instead. The most recent A7 III model managed to increase this even further, with around 610 frames with the EVF and up to 710 with the LCD.
4. Joystick Control:
A joystick-type control has become a standard feature on many modern cameras, including the most recent Sony A7-series models.
5. Upgraded focusing system:
Sony has put a lot of work into the focusing systems of its most recent models, and we'd be very surprised if we didn't get some kind of boost here. Here's a quick look at what the A7S II and each A7-series camera released after that point has offered:
A7S II: 169 contrast-detect AF points
A7R III: 399 phase-detect and 425 contrast-detect AF points
A7 III (and A9): 693 phase-detect and 425 contrast-detect AF points
Sony A7S III: Price,
The price tag is expected to be around $2,999/£2,849/AU$4,400.
Also, More From Us: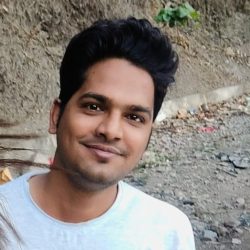 Latest posts by Karan Singh
(see all)