The "Apple Ecosystem" Explained!
APPLE:
Founded in 1976 by Steve Jobs, Steve Wozniak, and Ronald Wayne, Apple is best known for making some of the world's most ubiquitous consumer devices, software, and services: the iPhone, iPad, iMac and MacBook computers, Apple TV, Apple Watch, iOS, iCloud, iTunes, Apple Music, Apple Pay, and many more. Led by CEO Tim Cook since 2011, Apple is one of the largest technology companies in the world alongside Microsoft, Google, Amazon, and Facebook. Now let's talk about the "Apple Ecosystem".
The Apple Ecosystem:
"An ecosystem is defined as a biological community of interacting organisms"
In tech terms, this means a group of devices with software to create one collaborative network. Many companies use this to create a 'family' of products but no company has mastered it like Apple with the "Apple Ecosystem". The ecosystem is something that draws consumers in to purchase more products to work simultaneously. It all begins with the iPhone. You purchase your brand new iPhone, suddenly you have an iPad, a Mac, and Apple TV, an Apple Watch, AirPods and most recently, a HomePod. Why? There could be various other products on the market that are better and cheaper. Having an Apple product disconnects the user from using many exceptional products from third-party companies, mostly because third-party products usually are not compatible with Apple products.
What has Apple done to drive customers into its ecosystem?
Apple has software such as iCloud, airplay, airdrop, and it allows us to start a task on one device and continue it on another. For example, you start a Pages document on your Mac but you need to leave the house, you continue it on your iPhone thanks to iCloud files and multi-platform applications. Or you start texting on your phone but your listening to music on your HomePod, you know the notification is there but you do not want to reach for your phone. What do you do? You ask Siri to read your notifications via HomePod.
A great case is AirPods, the removal of the headphone jack on the iPhone 7 encouraged users to buy AirPods. The fluency of set-up also creates the want for the wireless earbuds as does the fluency of use within the ecosystem. AirPods use a W1 chip which allows AirPods to automatically connect to any device on one's iCloud account.
Families of devices or 'ecosystems' create a sense of consistency and ease in a consumer's life and the majority of the time Apple aims to impress and support the consumer. You buy an iPhone and suddenly you have a smartwatch, a smart speaker and a top of the range laptop. Is this good for the consumer? Does it keep us connected and happy or is it to make us spend more money?
How invested are you in the Apple Ecosystem?
I have owned quite a bit of their product line and will likely continue using Apple products foreseeable future. The best part about having everything across their line up is that they work so well together. You don't have to work too hard to make things happen.
But it is important to recognize that putting everything in one basket is irresponsible. I also own and use a good number of Android devices, Windows computers, and other electronics from various other manufacturers running various operating systems on them.
Also read from us:
Apple Glasses Price, Design, Features, Release Date
Apple iPhone SE 2 (2020): Apple's new budget iPhone
iPhone 12 2020: Leaks, Rumors, Images and everything you need to know
Here's what you need to know about MacBook Pro 2020 13-inch!
Which company has the best ecosystem, Apple, Google, or Microsoft?
Microsoft has by far the best ecosystem, in the sense that it covers the broadest range of applications from home game consoles and HoloLens to cloud server farms. You may not like every bit of it, but there is almost nothing that you cannot do with it. Apple's ecosystem is very small in comparison, and most of it could be replaced by part of the Microsoft ecosystem. Google's ecosystem is larger, but probably every part of it could be replaced by part of the Microsoft ecosystem.
Based on one of my earlier answers, this is how the three ecosystems work:
Apple makes most of its money from selling devices that work at the edge — iPhones, iPods, Macs, etc — and doesn't focus on the cloud, except as an enabler. Everything it does is designed to sell more devices.

Google makes most of its money from selling advertising alongside cloud services — search, Gmail, Google Apps, etc — and it wants all your data in the cloud. Devices at the edge are just enablers.

Microsoft's strategy is "intelligent cloud, intelligent edge". It wants smart devices — including Macs, iPhones, Android phones, etc — connected to its smart services and Azure cloud. However, if you want to do everything in house, with your PCs and servers, or build your cloud with Azure Stack, Microsoft supports that too.
To sum up, Apple's ecosystem is largely Apple device-centric, while Google's ecosystem is largely cloud-centric. Microsoft's ecosystem aims to cover both devices and clouds, including non-Microsoft operating systems and devices.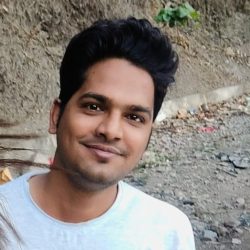 Latest posts by Karan Singh
(see all)