What causes false alarms on home security systems? 4 Remedies
Hello Guys if you have a home security system, chances are you've experienced a false alarm. In fact, 95% of police responses to security system alarms were actually false alarms.
Today we will talk about what type of causes false alarms on home security systems in home, and how to prevent this, So we start the today's topic.
Want to avoid the embarrassment and fines associated with a false alarm? Don't worry. We'll provide tips on how to prevent the following common causes of false alarms:
List of Top 4 Most Common C
auses of false alarms on home security systems
#1. User error

#2. Low batteries

#3. Pets or stray objects

#4. Unsecured windows/doors
Have a persistent problem with false alarms from your home security system? You may need a professional's help. Just contact us and we'll send a tech over to inspect the system and fix the problem.
#1: User Error (False Alarm Cause )
The most common cause of false alarms is user error, which accounts for more than 80% of false alarms, according to the False Alarm Reduction Association (FARA).
Many times, a false alarm can be triggered by something as simple as entering the wrong password too many times or incorrect use of the system by you or someone else (contractor, cleaner, babysitter, etc.).
How to prevent this:
Create an alarm code that everyone in the home can easily remember (but one that a burglar couldn't easily guess).
It's important to take your time entering your password to ensure you enter the right one, and double-check the password you provide to anyone else who may be arming/disarming your security system.
You should also ensure that you are up-to-date on your verbal security passwords so if your alarm is falsely triggered, you can quickly de-escalate the situation.
#2: Low batteries (False Alarm Cause )
When batteries are weak/low, sensors in your system can trigger a false alarm.
Although most alarm systems will warn you when batteries are low, it's easy to put-off or forget to change the batteries until it's too late.
How to prevent this:
Schedule regular equipment check-ups with a professional to ensure that your security system is working properly. During these check-ups a professional security tech will check for (and replace) any low batteries.
This will not only provide you peace-of-mind in regards to your home's security but will help mitigate any system errors that could cause a false alarm.
#3: Pets or stray objects (False Alarm Cause )
Some motion detectors require the presence of heat and motion to be set off. Others are triggered by motion alone.
Depending on the kind you have, your motion detectors could set off false alarms when pets walk by, curtains/hanging clothes/plants sway, balls roll by, etc.
How to prevent this:
First off, know what kind of motion detector you have and whether they are suitable for your home/security needs.
For example, if you have pets that could set off the alarm, make sure you get a "pet immune" motion detector. These detectors can be set to ignore the motion from your pets. Some models even allow you to select the sensitivity based on the size and weight of your pet.
You should also consider installing a smart home security system that allows you to see what's happening even when you're not at home. With a smart home system, you can keep an eye on your home/pets and even turn off alarms—all from your smartphone.
#4: Unsecured windows and doors (False Alarm Cause )
If you don't fully secure windows and doors before arming your system, it could cause the system to trigger a false alarm.
Some security products are very sensitive, so anything that disturbs a window or door (even wind or rain) can trigger an alarm.
How to prevent this:
It's important to ensure that your home's windows and doors are fully closed and locked before arming your system.
You can also test closed/locked doors and windows by pressing on them and jiggling doorknobs. If the door or window moves more than two inches past the frame/pane after being locked, consider having them repaired.
Read Also:-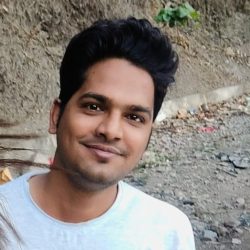 Latest posts by Karan Singh
(see all)