10 Ideas to Organize your Home Desk for an Efficient Work-from-Home
The 2020 Covid 19 pandemic has changed a lot of things. It can be said that a major change was introduced in our work culture. And, everyone is working from home now. The concept of working from home has many pros and cons. Some say that it increases productivity, whereas others say that they miss the office environment.
But, no matter what you like or don't like, companies have not yet started with a full capacity, so most of the employees are still working from home. The problem with working at home is that you get the comfort of your home. Thus, the environment makes you sloppy and lazy. You keep all the things here and there scattered all over your room. This was not an option in office space.
So, in case you are not getting enough motivation to work from home, then you can just start by organizing your home desk. A tidy desk will give you a feeling of working from your office and a change is always good for any kind of work motivation.
Here, we have brought to you the 10 best ways you can organize your home desk.
Organize your Home Desk- 10 Innovative & Creative ways
In case, you are not satisfied with any kind of online tips and tricks, or if you do not want to organize your home desk by yourself, you can just search for a home maintenance service Dubai. Surf through the websites and select the perfect service based on your requirement.
But, before that here are some great suggestions to organize your home desk.
1. Keep Key Necessities Close
Let us start by keeping all the necessities close to ourselves. Now, these necessary items can be a lot of things like pencils, pens, diaries, copies, A4 sheets, stapler, puncher, paperclips, and many more. The point is if you don't keep all these necessary items close to you while working on your desk, then you have to break your concentration every now and then to get these things. The best place to keep all these items in a drawer right under your desk.
In case you do not have a drawer under your desk, then you can just keep all the items in a basket stand and place them on your desk or just beside your desk.
2. Add a Trash Can
Trash can right under your desk or beside your desk is a must-have thing. The main aim is to make the home desk tidier and work-friendly. In-office spaces generally, every desk has an individual trash can. So, why not include it on your home desk too.
Now, one of the major reasons for a messy desk is that all the crushed papers and all the leftovers of your used materials. These minute things individually make your desk messier than ever. That is why keeping a trash can right under your desk or beside your desk comes in very handy when you want to throw out unwanted papers.
3. Store Vertical
This tip is for those who do not have much space left on their desk after placing a computer and books. You can just store everything on the wall instead. There are two ways to do this, one is either you build a shelf on the wall of your desk, or secondly, you can just buy wall hanging pockets. Either way, you are keeping all your necessary things altogether.
4. Create a portable workstation
We say that one of the advantages of working from home is that you can create a portable workstation. That means you don't have to work from the same place every day in front of the same window. Because that's boring.
Instead, you can keep a caddy with lots of compartments and move around from room to room. Search online for products like this and you will be able to easily move around the house, along with your work station.
5. Shift to Paperless Notepad
Use the sticky notes and papers for doodling and solving mathematical equations. But, to carry out the rough work you can easily buy a paperless LCD notepad. A great device to take all the temporary notes and rough works. These devices will also help you to keep your desk less messy. Moreover, you can also connect the device with your phone and save all the important things right on the screen.
6. Keep a Container Store
Plastic or paper container store boxes are always a great tool to keep your desk organized all day long. Without stuffing your desk space with copies and files and notes, you can just place a container box beside your work desk.
The box will also keep your files sorted and organized and the next time you want to find any file, you don't have to look here and there. If you desire to buy one, then there are lots of e-commerce sites that sell these kinds of products.
7. Install a Table Lamp
Table lamps are always useful. A desk without a proper table lamp is totally incomplete. Table Lamps allows you to work late at night and a lot of other things. But, you might be thinking that playing a table lamp on the desk will occupy a lot of space.
That's not true. There are a lot of options available in the market. If you do not have enough space to place a table lamp, then you can just buy a wall-mounted lamp.
8. Add some Hooks
Apart from keeping your wired devices like headphones or earphones on the desk and stuffing the place. You can just attach some hooks on the front wall of the desk and hang those wired devices onto the hooks.
9. Hang a Whiteboard
Whiteboards are a great place to make flowcharts and diagrams. Suppose you have a presentation to give at an online meeting, without scribbling on paper, you can just draw the basic skeleton of the presentation on the whiteboard and show it to your clients. Whiteboards can also make your desk tidier as you don't have to use paper sheets for trial and error.
10. Arrange all the Cables
As you will place a laptop or PC on your desk, so it is normal that there will be a lot of wires on your table. Making the table look messier. But, you can easily solve this problem by placing a wire management clipper on your desk. Just clip the wires on the slots and hang the rest of the part under the table. This will create more space on the top of your desk.
Furthermore…
Personal home desks are everyone's favourite space. You can just sit at your home desk, that you have turned into office space, for hours and hours. From working to playing games to studying, you can do anything on your desk and only for yourself. That's why this guide can give you some of the best tips to organize your desk properly and make it your favourite place. These tips will also help you to work comfortably from your home.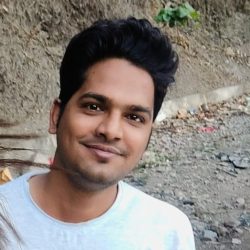 Latest posts by Karan Singh
(see all)