12 Ways to Give your Kitchen a Makeover
Kitchen is the main portion of home. The most used part of the house is kitchen, whether you are an individual or live with a family. Kitchen is the center of your house. It is the basis of everything from the first cup of coffee you make each morning. Kitchen helps you with amazing meals and tastes. Kitchen is the center of your home. Kitchen design requires a fresh coat of paint and space for breath of fresh air.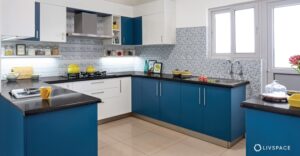 Ways to Makeover your Kitchen
Kitchen needs to makeover because it is the heart of a healthy family. You have to make your kitchen brighten, cozy and welcoming for guests. Following ideas will help you to makeover your kitchen.
1. Paint
Pain your kitchen with a few coats to give it a new look. It is easy and cheap thing you can do with your kitchen. It's possible that your cabinets are basic wood and that your walls have remained beige forever. Add some light color to kitchen walls and paint the cabinets with dark colors. It makes kitchen appearance fresh and cozy.
2. Create a New Backsplash
The easy method to make your kitchen a new look is by updating its backsplash. It is the first thing that get your attention when you makeover your kitchen. It is the part of the kitchen that is most used. You can choose simple and stylish tiles for your kitchen backsplash. Stylish tiles gives your kitchen an updating look.
3. Countertops 
The best way to cover your kitchen countertop is by painting over them. There are two top material granite and quartz, that are most used for kitchen countertops. These are available in various colors and patterns. You can buy some shelf liner to cover kitchen's cabinets. These can give your kitchen an amazing look. You can choose paint or some countertop products to make them updated. 
4. DIY Wall Display
Kitchens are the busiest space of the house, with lots of cabinets, walls and appliances.  Walls are the imposing part of kitchen, so it needs to be perfect look. It is easy to make an open wall display. You can buy wood and brackets for wall display. You can attach stylish shelves to the walls to give it new look. Buy new dishes and utensils to give shelves beautiful look.
5. Focus on New Flooring
The kitchen floor makeover is expensive and time taking. But new floor gives kitchen a new life. Hardwood is the best idea for kitchen flooring. Hardwood is the most well-known material for flooring. The most popular type of hardwood is made of thick, solid-wood planks. It is completely a natural product.  The two most common hardwood, Oak and Walnut are best choices. It gives a natural look to kitchen floor.
6. Choosing New Cabinets
Choosing new cabinets is the best way to kitchen makeover. Kitchen cabinets are used a lot in daily kitchen routine. So, cabinets must be updated to work properly. You can choose solid wood for cabinets that look beautiful and last long. Cabinets should have large space to fit all accessories. Use glass doors for cabinets to give stylish look.
7. Be Creative with New Lighting
The most brilliant way to give your kitchen a new look is to be creative with lights. The perfect choice of kitchen lights makes kitchen look perfect. You can choose LED lights for your kitchen. These lights are eco-friendly and save a lot of electricity. 
If you choose pendant lights over your kitchen island or dining area, it makes a fantastic look. If you want to spend some time with loved ones, you have to put dimmers in the dining area.
8. Coffee Bar
As you know people are in love with coffee. A coffee bar is small and most used in your kitchen. Create a space for your coffee maker and other necessities. You can buy a blackboard menu from Hobby Lobby and use chalk paint in your favorite coffee beverages. Place your coffee makers in a charming rotating display.
9. Install Open Shelving
Open shelves are excellent options for presenting your beautiful collection of dishes. It will also urge to clear up trash. You can choose white open shelves or you could match it with the cabinets. Place open shelves in the corners of the kitchen. You can display your cookbooks there.
10. Add Area Rugs
Use runner rugs to your prep area and under kitchen table. It warm up the appearance of your kitchen. You can choose various colors and variety. Use outdoor rug to clean things easily. You can wash these rugs to put in washing machine. These rugs are available in different sizes and colors.
11. Corner Booth
You can give your kitchen a restaurant look by purchasing a corner booth. You can choose your favorite design and color of corner booth. You can give it a personal look with your favorite table. Place ketchup bottle, napkin holder, salt and pepper on the table. It gives an amazing look to the corner of your kitchen.
12. Focus on the Decorative Aspect
Decorative items will make your kitchen cozy and friendly. Buy some colorful utensil holders, frames and clock etc. You can purchase some decorative things to give kitchen beautiful look. Use different styles of sauces holders and ketchup bottles. Apply different wallpaper to give your kitchen a makeover. You can choose patterned and solid color wallpaper.
Conclusion
When you want to give your kitchen a makeover, use new and updated things. You can search kitchen decorating ideas on internet by using different websites. You simply makeover your kitchen by changing some things. Kitchen is the most used room of the house so, it should be new and updated. Style your kitchen with modern makeover ideas. A few doings make your kitchen look updated.
A kitchen should be stylish and presentable. Makeover your kitchen by some fresh coat of paints, doing cabinets, countertops and backsplash and put open shelves etc. It gives your kitchen a new and fresh look.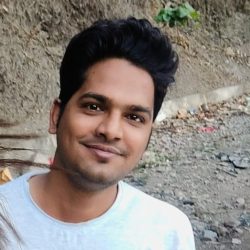 Latest posts by Karan Singh
(see all)