5 Awesome Website Hosting Blogs to Follow in 2023
Website hosting is one of the most misunderstood and confusing topics when it comes to your own website. Creating it is easy if you know what platform works best for your needs. Designing it can be done yourself with drag-and-drop builders, which are becoming the norm. 
But hosting is something we tend to leave as an afterthought… And even then, many of us assume that a host is a host, so it doesn't really matter which you choose. But the truth is, the web host you choose can make a huge difference to everything from your page loading speed to your performance. 
This is why it's well worth the time and effort to do some research on website hosting providers before you leap right in. Even if your website is already hosted, it pays to learn more about web hosting so you can figure out if your current host is serving you well or holding you back.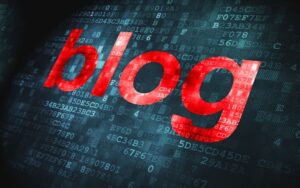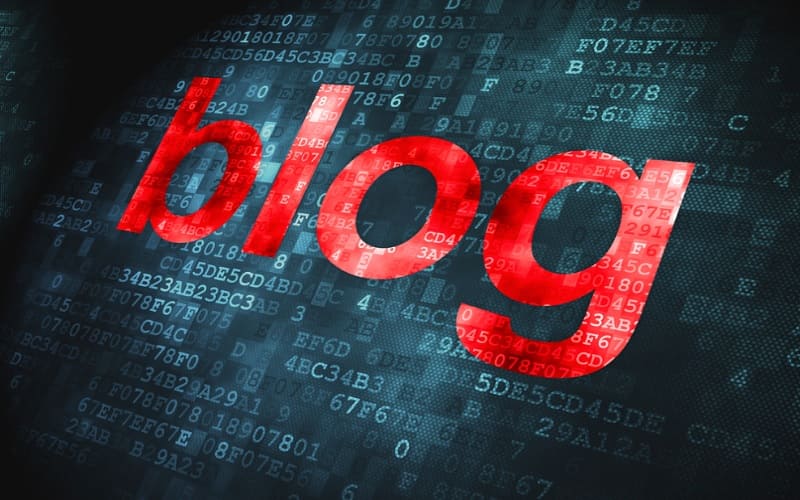 We highly recommend checking out these awesome website hosting blogs to follow. They're loaded with excellent information, so if you want to learn more and make sure you're choosing the most optimal hosting for your needs, they're worth bookmarking. 
5 Awesome Website Hosting Blogs to Follow in 2023
1. Hosting Seekers 
Hosting Seekers has only been around since 2020, but they're well up-to-date with all the latest web hosting information. They call themselves the "go-to-directory for all things hosting", so whatever you need to know, they're quite likely to be able to tell you, or at least point you in the right direction. 
Their main selling point is their extensive database of hosting providers, complete with real-people, honest client reviews. They're also split into categories, like Windows hosting, WordPress hosting, and even things like Game hosting and E-commerce hosting. 
They also have a comprehensive blog, which will tell you all you need to know about… Well, pretty much any hosting topic you can imagine. It's packed with information, so well worth a look if you've got any questions about hosting! 
2. Host Advice 
Host Advice offers exactly what its name implies: advice about website hosting. They have a lot of information about WordPress, so it's an excellent place to spend some time if you happen to own a WordPress website. 
You'll find valuable information like detailed reviews of web hosts, including some you may not have heard of before, as well as interesting interviews with hosting authorities from various companies across the world. 
Their blog section is primarily WordPress-oriented, but it's still worth looking at if you're on another platform. Something we like about their site is the handy Tools section, which offers things like a web host comparison tool, reverse IP lookup, an online SSL checker, and a free URL redirect checker. 
As well as the blog, you'll find separate sections for news, how-to guides, and web hosting guides. There's plenty to learn here! 
3. Reviews For Website Hosting 
Reviews for Website Hosting is also a fairly new site, but they pack a lot of valuable information into their blog. One of the best things about it is that it's easy to navigate, so whatever you're searching for in terms of web hosting information, it won't be hard to find. 
The site is split nicely into the blog, website hosting reviews, and website hosting FAQs. If you're looking for information on a specific host, you'll find detailed articles on many of the most popular hosts, with more being added on a regular basis. 
The FAQs section is a goldmine of information in bite-size chunks, so if you have a specific question about website hosting, this is the page to bookmark and come back to when you need to know something. 
4. WebTribunal 
WebTribunal is a site about all things web-related, which of course includes website hosting. They're much more comprehensive than the above few sites, but that also means that they're less focused on hosting specifically, which means you may struggle to find direct answers to your hosting questions. 
Their blog is full of great information on pretty much everything you could imagine about the web. If you're a statistic junkie, you'll enjoy their Stats section as well. Under the Reviews section, you'll find a whole area dedicated to hosting reviews, which could be very handy if you're looking to understand different hosts and what they offer. 
5. Hosting Advice 
Hosting Advice presents as "The Authority on Web Hosting", so you know they'll be giving you great information! You'll find a ton of reviews categorized by feature, framework, language, and operating system. 
Aside from these, there's a handy section on the basics of hosting, which is great for those starting from scratch. They kind of have two blogs on their site: the actual "Blog" section, which shares a lot of industry news and technical information, and the "How To" section, which is loaded with information that you can scroll through to build your knowledge base. 
Their experts have a combined experience of 54 years! They're researched, built, bought, and launched everything from tiny personal sites to huge million-dollar websites, so they really know their stuff. 
Conclusion 
Ultimately, the web hosting you choose can make or break the success of your website to a larger degree than you might initially realize. 
Choose a web host that doesn't meet your needs—or potential future needs—and you're likely to find yourself with issues down the line. But find a host that offers everything your website needs to run smoothly, plus has the capability to scale with you… And you're on the right track to becoming hugely successful. 
But there's no need to scroll endlessly through the internet to find the information you need. Follow these website hosting blogs to keep up-to-date with the latest web hosting trends, news, and information. 
Once you understand what's behind it, you'll be able to use it as a tool to boost your own website. Bookmark these so you can refer to them whenever you need to know something and watch your website hosting knowledge improve! 
About the Author
Paul Wheeler runs a web design agency that helps small businesses optimize their websites for business success. He aims to educate business owners on all things website-related on his own website, Reviews for Website Hosting.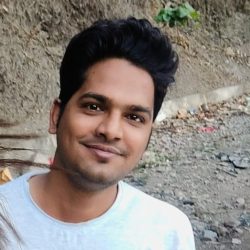 Latest posts by Karan Singh
(see all)