5 Factors Contributing to the Rise of Women Entrepreneurs
Today, Indian women have entered the field of entrepreneurship and are contributing to the global economy and the communities around them. The presence of women entrepreneurs has a huge impact on the business environment. Leadership roles in business are different. However, most women business owners have overcome several challenges in building their businesses.
The growth of women-owned businesses has been one of the top trends of the last decade, and every indication is that it will continue in the coming years. According to reports, the number of women-owned businesses has grown twice that of all businesses. As a result of these trends, women-owned businesses include all businesses.
The modern Indian woman is no longer necessary in a need-based environment. Taking leadership in business is now a matter of choice, and they are no longer limited to certain sectors. Still, their skills and ingenuity span across industries – from conventional sectors such as food processing, agricultural products, handicrafts and textiles, women entrepreneurs are now venturing in industries like Real Estate Development, ITES, BFSI, Pharmaceuticals, Hospitality, Tourism etc.
India has been identified as one of the fastest growing startup ecosystems in the world, with 11% of the adult population directly involved in early-stage entrepreneurship. In addition, the share of female entrepreneurs in the modern start-up ecosystem is also constantly growing.
According to the Sixth Economic Census released by the Ministry of Statistics and Program Implementation, women account for about 14% of total entrepreneurship, i.e. 8.05 million of India's 58.5 million entrepreneurs. In addition, the participation of women in the non-agricultural sector is approximately 65% of all women entrepreneurs, accounting for 5.29 million women!
The country has seen a sharp increase in the number of women who become founders and help others build large companies.
But some of the main challenges they face are:
Talent: the likelihood of finding women with the training and experience needed to manage and expand the business

Culture: Prevalence of relevant mentors, networks and role models

Technology: The global connectivity of women entrepreneurs through the Internet and

social media

Capital: frequency and value of funding for women-led businesses

Market: Does the female entrepreneur operate in a market large enough to achieve scale
Despite these challenges, various government policies – from taxation to credit and funding requirements to professional networking platforms – have helped create a supportive ecosystem. Changing trends in the business, social and higher education sectors allow women to make further leaps and realize their entrepreneurial potential.
Factors influencing women's entrepreneurial potential
Opportunity
The increasing focus on diversity in the workplace has shown that more women can enter the corporate world. While the modern business world expands to a global market, women with deserving credentials have the opportunity to work not only in the local or national landscape, but also have the opportunity to access international work traditions, which gives them an equal opportunity to learn and improve their knowledge in their preferred field.
Consequently, it has provided them with relevant international exposure and also domain skills when they decide to venture into business.
Education system
As corporate opportunities expand, more women are exploring STEM (Science, Technology, Engineering and Math) educational fields that were previously considered a male domain.
In addition to STEM, there has been a steady increase in the number of women pursuing specialized management education in sectors such as logistics and supply chain, finance, international business, textiles, etc., further contributing to the greater number of women entrepreneurs.
Access to mentorship
Due to international exposure and a more supportive work environment, women have better access to professional mentors who can guide and develop their professional knowledge. In addition, with enhanced social, financial, and knowledge-based support, more women entrepreneurs will be able to seek out and connect with peers and fellow entrepreneurs on commerce and networking platforms, allowing them to learn and tackle challenges in a more informed and guided manner.
From women-only networking and trade groups to dynamic international business and networking platforms, women entrepreneurs gain access to expert mentors and solution providers and build a strong collaborative network that transcends gender bias and sectors.
Social dynamics
With shared responsibilities at home and supportive maternity policies at work, more women are able to pursue their professional goals and ambitions. In addition to a more relaxed social structure, gender-defined roles and expectations have also changed, making it more dynamic and individualistic.
Additionally, this empowerment has given women entrepreneurs a voice and the opportunity to work in other areas related to women's well-being. Thanks to new-age female entrepreneurs, there are many startups in the business ranging from women's health and maternity to women's hygiene and mental health.
Financial freedom
With access to business opportunities and education, more women, especially the millennial generation, are experiencing financial independence like never before.
While Indian women had always been active earners and contributors to the family's income, the new generation of "working" women not only earn equal to or more than men and contribute to or even manage the household but also serve their own households purchase and investment decisions, long-term savings planning and full control over your income – this is a crucial enabler for starting an entrepreneur.
Conclusion
Even as women entrepreneurs grow and make their presence felt, there is still a long way to go from just 14% to a full 50% of India's startup and entrepreneurship ecosystem due to the above factors. From technology to finance and art to retail, women are expanding their presence as startup owners using every avenue.
As a country with the largest youth population and one of the fastest-growing entrepreneurial ecosystems, women are firmly poised to lead their own path and growth in perfect collaboration with their male counterparts.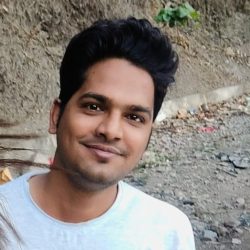 Latest posts by Karan Singh
(see all)