7 Tips to Consider For Starting Successful OTT Business
If you are wondering how to start an OTT business, then keep reading. Launching an OTT platform doesn't have to be daunting as you focus on the potential of OTT to widen your audience reach, maximize your revenue stream, and build a highly profitable business. The global OTT video market is set to double in size by 2023, which means today is the right time to develop and launch your own OTT platform. To help you further, we have covered what OTT is, and the top five things you should consider when launching your OTT platform.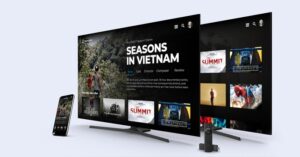 7 Tips to Consider For Starting Successful OTT Business
1. Stand Out in the Crowd
All the latest features and functionality can wow your new users. But if there is no quality content, your new users will become your ex-users. Quality content is critical to starting an OTT business and reaping success.
The consumer appetite for high-quality content keeps increasing, and as a result, more users are signing up for multiple OTT services. As this keeps growing, there is plenty of room for new OTT entrants to attract viewers that are not fully satisfied with one service. Niche services offer quality content that appeals to particular user interests. 62.9% of the DTVE survey respondents agree that original content that is not available anywhere else is the most compelling reason to sign up.
Launch OTT service with niche-specific content. It will place you a step above the rest of your industry competitors and give you the ability to focus on the smaller segments of the market that are loyal. Niche services also give you the ability to reach a well-defined audience by communicating a specific message through exclusive original content.
The next thing that garners user attention is being able to watch content inside and outside of the home. Original content doesn't necessarily mean that you need to produce it yourself. You can secure original content through rights agreements. Find lesser-known markets like local or regional content for experts and niche sports and secure it for your platform. Build a credible strategy that includes adding new content and investing in OTT accordingly after identifying your audience and the demand in the market.
2. Format Content for Every Device
Build your OTT platform by formatting content for every device. OTT service is synonymous to on-demand content. But OTT also delivers linear TV or live events. More broadcasters and operators are now expanding into the OTT market, offering TV Everywhere solutions that also cater for live events. What was difficult before has now become easy with OTT services. OTT services make it easy for viewers to discover great content. OTT partners can independently curate their OTT services, select content or create unique lists.
3. Monetize with Right Model
Create your own OTT platform with the Subscription Model. The Subscription Video-On-Demand (SVOD) is the go-to monetization model for new OTT entrants. It ensures steady recurring revenue while giving a lock-in effect on users. SVOD also allows you to receive parts of your monthly revenue with no relating costs. The subscription model is also flexible and enables you to control the frequency of your customer subscription plan. Billing intervals can also be adjusted to suit your OTT business needs, including, monthly and annual subscriptions.
Advertising Monetizing through advertising (AVOD) enables you to offer free content to users. In this model the advertisers pay, not the viewers. AVOD is suitable for linear TV and SVOD services, where there are more opportunities to place advertisements. Therefore AVOD works best as a complementary strategy to an SVOD or TVOD model with a large audience and short-form content.
Transactional (TVOD) model allows you to charge a one-time payment per view. Users pay a one-time fee to watch the content they want.
4. Coordinate and Manage Media Assets Effectively
If you want to make your OTT streaming platform fully operational, you will need OTT-oriented digital asset management (DAM) platform. It enables content owners to store, manage, and edit content from a single point of reference. Without a DAM, you will end up spending hours searching for the latest version of any edited content. On the other hand, DAM allows you to personalize content for your users while enabling you to use viewer analytics to generate monetization.
5. Set More Priority to User Convenience
OTT video platform consumers value convenience and an intuitive experience over multiple devices. Instead of creating an entire video application development platform for every device, content creators can use turnkey video application development that uses a cross-screen development framework. It makes sure OTT content has a consistent user interface across platforms and devices.
6. Secure Your Content and Data
Digital right management is a crucial part of the OTT platform business model. Content owners must protect their licensed content from unauthorized use. It can be facilitated in various ways such as using forensic watermarks, paywall integration, and geographic and platform restrictions. These prevent unauthorized users from accessing sensitive data.
7. Try to Reduce Churn
After you have successfully established a network of viewers for your OTT solution, the next thing you need to work on is growing your audience. You have to understand the OTT churn metrics to know how to reduce your churn rate. You must learn how to reduce voluntary and involuntary churns by tracking the behavior of users over different content.
Conclusion:
OTT platform providers need to understand how this business model works to fully build an optimized viewing experience for their users. Follow the sequential steps we have mentioned in this article to build a compelling platform that keeps your users revisiting again and again. If you follow these steps strategically, you can successfully build a sense of wanting in your users that will make them prefer you solely for what you offer.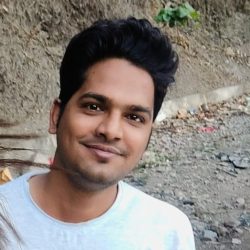 Latest posts by Karan Singh
(see all)