A Definitive Guide On How PDF Merger Can Be Useful For Business Admins
Managing business documents can be a little hectic especially when you have to deal with hundreds of files at one time.
Here you need to follow a strategy that could help you in organizing your documents better.
Most of the official documents you will see are in PDF format.
The main purpose of using this format is to keep the documents safe and keep their alignments original.
But one problem that you could face is that you can't make changes in the content using this format.
Like if you have to merge these PDF files, what would you do?
If you are thinking to change the format of the document and then make changes in it, then you are not on the right side.
The reason is that this process will consume a lot of time.
To get instant results, you can go for a PDF merger tool that can combine all the documents in no time and make your tasks easy.
How online merge PDF utilities arehelpful for the business community?
Combining several PDF documents manually can take a lot of time.
So, an online PDF merger can be a good option for the business admins as they can merge all their documents at once without changing the formatting of text.
This online tool has a simple user interface.
You have to upload PDF files in this online tool and it will put all the documents together in no time.
One of the best things that users will get in this tool is that they can keep their documents safe here.
While making the changes manually, there are chances that they lose some important lines unintentionally, but the files remain secure in this PDF file.
So, business admins can keep all their documents in a single folder and manage them in a better way.
This will also make it easy for them to access the files whenever they want.
How to use an online PDF merger
Working on an online PDF merger is quite simple, users need to follow some simple steps and it will help you combine all the PDF documents directly.
Open the online PDF merger tool on your Internet Browser.

In the tool you will see the option of "upload files".

Click on that icon and it will take you to the device folder where you have your PDF documents.

Select the files that you want to merge.

Once the files are uploaded, click the "merge" button and after some couple of seconds you will have a single new document on your screen.

Now click on the download button and select the location where you want to save the document and that's it.
Note: Users can also upload the PDF from Google Drive and Dropbox.
It is an extra benefit that they can get from online PDF mergers and can use them with absolutely no issue.
Advantages of using PDF merger
For large organizations that have to manage hundreds of PDF files, it can be difficult for them to combine all the documents.
Moreover, they may misplace the sequence of files which results in losing some important data.
So, they have to go for a PDF merger that provides numerous benefits at once.
Here we are going to talk about some top features that users can get from these tools.
Easy to use
The first and most important element of using an online PDF merger is that it has a very simple interface.
So users can easily use this online tool.
All the features of this online tool are quite easy.
No matter you are using it for the first time or merging files for the hundredth time; you can understand all its features and make changes in the content.
Reduce time consumption
Users can also save their precious time with the help of this online tool and make their workflow better.
This is another amazing benefit that users can have with the help of this tool.
While making changes in the PDF files manually, you have to spend a lot of time.
But this tool makes working easy as users don't have to wait long for combining the documents.
Keep the documents safe
When a user makes changes in the PDF document manually, there are chances that he may delete some important lines.
To keep the content secure users can go for an online PDF merger as it doesn't delete the important lines and make it a safe option for the admins.
No installation required
The best thing about using online tools is that you don't have to install themon your device.
It can be accessed on every platform without installation.
This is another benefit for the users as they can save space in their devices and make use of this tool on the search engine.
Compatible everywhere
Online merge pdf tool can be accessed on any devices and Operating System.
No matter you are using a mobile phone or computer, this online tool can be accessed everywhere.
Due to this amazing facility, users can go for PDF combiner and combine their files online without losing the actual formatting of content.
Bottom Lines
Most of the business admins needs to manages the records of multiple files and sometime it's very difficult to track the records of all of them.
It's best for the admins to combine same type of documents that will definitely help them to streamline their documents more efficiently.
To save time and combine all the PDF files instantly, you can go for an online PDF combiner that will unify all the documents directly without losing the actual content.
One more benefit that they can get from this tool is that they will not have to install this tool in their system. Instead, they can use it online in every system.
Due to these benefits, the business community can make their tasks easy and organize their PDF documents in a better way to get access there any time.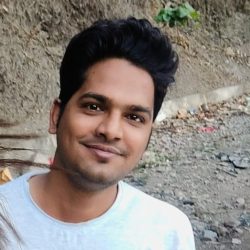 Latest posts by Karan Singh
(see all)