Are your customers dissatisfied with data analytics services? Re-bounce your chances with Automation
When it comes to eCommerce, the consumer is always right. They can easily compare costs across several different retailers and then make a purchasing decision based on that information.
To put it another way, this is precisely why customers' happiness is given such a high priority by the most successful companies in the world. And keeping client data is the only item that will assist you in accomplishing it correctly.
Developing a better knowledge of consumer behaviour or monitoring and evaluating customer interactions is the key to success in the constantly competitive world of e-retail, which is focused on the idea that success is focused on building a deeper awareness of consumer behaviour. In its most basic form, data analytics may be summed up as the following: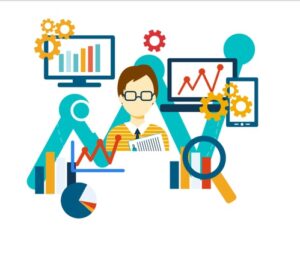 Automation is only a facilitator when it comes to customer satisfaction analytics.
Companies are developing their data analytics skills to exploit the vast amounts of customer information available to them, allowing them to provide superior service to their clientele.
But what precisely does it mean to do data analytics? Is all that important, the modern tools and reporting tools?
The response is negative
Before the widespread availability of the Internet, for companies to find out what kinds of things people were interested in purchasing, they would conduct surveys.
Now coming in the present day, and owing to data analytics, companies can forecast customers' behaviour by examining previous purchases, search histories, or even social media profiles. For instance, if a person searches for animal-related products such as fish or birds, this might result in purchasing items linked to pets, such as food or toys.
But here's the thing: it is not sufficient to only grasp customers' preferences or changes in their behaviour. You are required to take action.
Artificial intelligence is essential to the operation of automated customer service.
It is important to keep a few things in mind before beginning the process of support automation when you are just starting. The first thing you need to do is ensure that whatever technology you choose is backed by AI.
Let us know some benefits of Automation in customer satisfaction
#1. Automation improves the consistency of your interactions with customers
In the eyes of the client, it is important to maintain a consistent level of service. More than eight in 10 consumers feel organizations need to improve customer service. Some 33% of consumers anticipate connecting with the same agent across all their communication channels.
Some of you may think it's impossible to maintain such a high level of consistency. Even the most determined contact centred goals may be realized with Automation and current cloud technologies.
#2. Customers will be happy with a faster response time
When considering customer service issues, it is always advisable to put oneself in the position of the consumers to have a better understanding of such issues. You should try to get rid of them to provide the finest possible experience for your customers at your company.
It may be essential to supplement your eCommerce platform with an AI-enabled chatbot to respond to your customers' often-asked questions. Response times can be greatly shortened, which will assist in keeping customers satisfied. Customers can also assist themselves and find solutions to their problems thanks to this feature.
This prevents customers from having to go to the trouble of contacting your team for help and frees up your staff to concentrate on other responsibilities.
#3. Automation Helps Reduce Growth-Hindering Bottlenecks
The majority of companies still face their greatest obstacle to expansion in the form of poor customer service. It will be difficult to keep up with the increased traffic and clients if you rely only on employing new employees. The Automation of your customer support can withstand fluctuations in traffic and can scale along with your business.
Support automation maintains to discharge the same proportion of traffic even as the number of support requests grows. It is less probable that you will have to make new employees since there will be less employee turnover. This is because you provide possibilities of significance.
Employees need to feel that their work is meaningful. They want to be able to contribute to important work while still having space to advance. Employees are more likely to feel engaged in their job when they are given important work to do after tedious and repetitive duties have been automated. That, in turn, is how you may lower the staff turnover rate in customer service roles.
Bottom Line
Data analytics services in India solve the business difficulties of clientsis to providing new solutionsby includingautomation in their services. They offer a complete suite of data analytics services, which comprises the following components:
Business and financial analytics for the maintenance of BI operations and the continuity of the organization

Analytics of the supply chain and the customers to more accurately estimate demand and increase profits

Your industry-specific analytics for doing real-time research on competitors and markets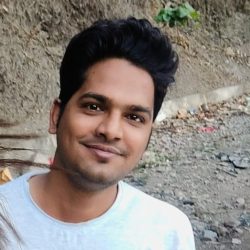 Latest posts by Karan Singh
(see all)