8 Essential Benefits of Blockchain Development
As the fancy name suggests, blockchain development has touched an expected 42.3 billion by 2021. Since the origin of blockchain technology in 1991, after the establishment of Bitcoin, Ethereum, and the other popular blockchain development services, the current time seems perfect for incorporating a future-proof technology like it. 
In talking about its benefits, blockchain comes with a refresh of new advancements like ultimate security, time-efficient process pacing, and data and information collection process; there's more in blockchain technology to improve existing businesses and create new businesses. 
The upcoming futuristic technological era is forcing current business owners to get the urge to delve into blockchain technology. So, the need for getting blockchain-related knowledge has increased.
So, if you want to get more about the blockchain, go through this blog post to learn about the benefits of blockchain development. 
8 Essential Benefits of Blockchain Development

 
1. Quality Assurance
Blockchain technology-based smart contracts, Dapps, and other related frameworks are working as the best fit for supply chain, finance, and other industries where the connection and tracking part is vital. 
So, any dispute in the supply chain and payment terminal or any misleading happening is easily trackable in blockchain node networks. So, assuring the quality of the services and products are effortless. 
2. Security
Blockchains provide an amount of surveillance over every work based on it and ensure the security and intactness of processes and information. It seems like blockchain is private and confidential and not for everyone. However, the decentralized term is also there, making every process transparent and viable to foresee for the participants. 
3. Speed
One of the great qualities a blockchain network provides is the amount of processing and transactional speed. Often working with traditional systems of transaction and verification takes ample time because of the associated intermediates with the system. 
Cutting off the manual interference, blockchain can operate any operation in a fraction of seconds. But, it's evident that transaction speed depends on the quality of each node of the blockchain. Still, according to experts, blockchain is faster than conventional methods. 
4. Immutability
Often traditional networks suffer from third-party interference and data manipulations. So, blockchain solved the most vulnerable problem of conventional systems; the data and information it collects become immune to any changes and manipulations. 
Every fractional amount of data blockchain stores with a proper system of time stamping and date stamping regulations. So, blockchain can be used every time to store and track information without having doubts about security, manipulations, and data integration. 
5. Cloud Storage
Cloud Storage is now on boost, as most people are using and recommending it. Working on your valuable documents, sheets, and other files and updating them at any time isn't very problematic. Also, cloud storage enables users to access and collaborate with their files, with no need to carry physical files. Data Privacy, Data Security, and Data Integrity all these things are a plus in cloud storage. Google Drive, Dropbox, Digilocker, Gmail, Google Docs, and Google Sheets are examples here and there. 
Incorporating the blockchain development benefits with cloud computing demolishes the bounds of cloud storage, lowering the storage cost, increasing data integrity-related issues, and making intruders' intervention next to impossible. 
6. Automation
The sectoral change for blockchain developments is huge, impacting the pillar industries like Healthcare, Payments, Logistics, Supply Chain, Manufacturing, and more. In terms of the manufacturing industry, factory workers need less human attention if blockchain systems are enabled.
Each of the working machinery and plant has its unique identity in the blockchain network, and smart contracts keep a keen eye on the minuscule working activity of each machinery. Also, the new technological inventions will enable blockchain to collaborate with CCTV surveillance to ensure the security and working protocol of workers. 
7. Transparency
A great benefit of the blockchain network is the level of transparency it provides in every stage of working. Blockchain breaks down every data into smaller chunks of pieces and maintains a hyperactive ledger system, especially effective for transactions and supply chain networks.
A Blockchain network has no fixed server and the main user; it's distributed among the user and the participants, so everyone in the pipeline can access every historical transactional and working data. Distribution doesn't mean everyone can change data in the blockchain network. Once data gets uploaded to the blockchain network, there's hardly any way to change the data or information by anyone. 
8. Cost Saving
Many industries are already involving blockchain development for the cost-reducing benefits related to it. Also, the blockchain funding transactions graph shows constant uprising through a few recent years. 
The main cost savings factor is the less intervention of human resources and other devices to manage the workings. Once a smart contract or Dapp is made, it automatically attains every task, so there is no need for attention. 
One other cost-saving factor is the effectiveness of blockchain over previous technologies. From data collection to verification, security, connection, and payment terminal management, blockchain has solutions for everything, which also provides cost savings. 
Conclusion
Blockchain development and the related benefits of blockchain networks are going to increase in the upcoming decades, and the number of users also will increase. So, to take the first advantage, consult a reputed blockchain development company and enable blockchain development services in your current business framework. If you're a blockchain enthusiast and love to read blockchain-related blogs, then we are sure that this blog post will help you to teach something new. 
Author Bio
Akash Guha is a budding writer with almost a year of experience in content writing. Presently, he is working with SoluLab, a premium blockchain, AI, ML, IoT, and metaverse development company, where he handles various projects as a content writer. His knowledge in technical content writing has enabled him to work on different projects.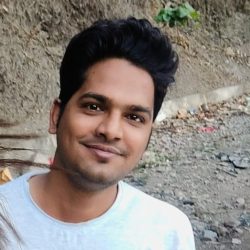 Latest posts by Karan Singh
(see all)