The 15 Best Android Games for girls in 2023 (Updated List)
Let's be honest: when it comes to gaming, we live in a man's world. Even the Google Play store (the content store for the Android OS devices) is filled with games targeted at men: shooters, truck simulators, Grand Theft Auto-type games, action RPGs, etc. I'm by no means saying that women don't like those sort of games as well, but you can tell that these apps are made by men, for other men.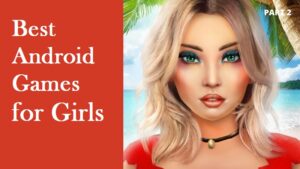 So what if you're a girl who likes gaming and wants to add some fun games to her Android or iOS device? Well, the good news is that there's actually a lot of options out there: female-targeted RPGs, fashion games, fun time-management games, and more. By no means are these games only for women (I'm sure men could enjoy some of them too), but below a list of some of the best Android games for girls and iOS Games, from one woman to another.
List of 15 Best Android Games for girls in 2023
1. Stylist Girl – Make Me Gorgeous
This app also lets you customize your character with different parameters like hair, dress, makeup, etc. You can change your character's avatar from a beautiful collection of the dress.
You can choose the perfect top and skirt, add gorgeous accessories to finish off the look. Share the avatar with your friends; make it more enjoyable and spicy.
2. MovieStarPlanet
In MovieStarPlanet, you've got the chance to become a celebrity and get rich.
This game is just like the Star Girl, which I have mentioned earlier. The then only thing is that you can be the only fashion designer over here. You can mostly customize clothes for your character.
The game also allows you to make new friends and chat with them in chat rooms. Start customizing your avatar with cool outfits, design clothes, decorate surroundings, and make movies.
3. FarmVille 2
FarmVille is one of the most popular farming game developed by Zynga. It is a free-to-play game where you raise animals, fish with other farmers, build a garden, and trade with friends.
You can also play this game in offline mode, and a small fee through in-app-purchase brings additional content. Once you are into the game, it's very addictive. Download the game from the link below.
4. The Sims
Sims is one of the top games for girls. This game is much like a dollhouse but with unlimited characters and possibilities. You have to create sims and give them different personalities.
Sims created by will have a personal life, home, hobbies, etc. You can customize minute details like dress, hair, lifestyle, makeup, and a lot more.
You can play with your friends too. Create parties, events, and invite your friends to play along with you.
5. Pet rescue
Creators of the Pet rescue game are the same developers who brought us Candy Crush. This game allows you to save the cute pets from the evil Pet Snatchers.
Pet rescue involves matching boxes to release the pets. The problem is that you have limited moves and, therefore, you have to plan them carefully.
It is a great game and is entirely different from Candy Crush. The game features beautiful and colorful graphics, lovable pets of various types; puppies, bunnies, pandas, piglets, and so much more.
No puzzle game would be exciting without power-ups, and pet rescue saga comes loaded with many of them to make gameplay even more fun.
6. Minecraft
Minecraft is one of the popular games over the internet. It is not only famous for girls, but boys are also active in this game a lot. It allows you to explore the infinite world in different modes.
You can either explore the world with infinite resources and can build anything you want. I have seen videos of people creating a calculator inside the game.
The game has survival mode in which you can mine deep into the world. You can build armors, weapons to play the game longer. There is a large fan base for this game, which will be eager to help you in any manner.
You have to pay $6.99 for the game. Although the trial version is this game is available for Android users only. You can also download Minecraft from third-party app stores.
If you are not willing to purchase it from the Play Store, you can download the unlocked Minecraft Apk.
7. Angry Birds
Angry Birds best games for girls offline is a kind of game that is popular in every age group, apart from gender. It is also a fabulous game for teens and young girls.
The games involved sling shooting birds into the air and destroy the pig's defenses.
The game has much more action, along with the fun. The player has to pull back the slingshot and decide the right angle to shoot the bird missiles into the air.
The birds have various capabilities, such as dropping explosive eggs or exploding deep into the pig's defenses. It has over 40 exciting levels where pigs create more challenging stages with wood, rock, or glass.
There are also variants of the game, such as Angry Birds Space and Angry Birds Rio.
8. Star Girl
Star girl is a role-playing game whose every aspect is as girlish as it can be. If you have spent most of your childhood playing with dolls, then you will love this game.
You become a celebrity who has to attend events, dates, and also appear in magazines. It is, therefore, your responsibility to glamour up with the best outfits to make a stunning appearance.
You can be a celebrity, actress, designer model anything you want to be. There are a lot of customizations related to his dresses, shopping, and lifestyle. The outfits are, however, limited, and you may have to participate in jobs and challenges to buy more.
You can flirt with the hottest guys and maybe find yourself on top of star magazines. The game is free to download on Google play store but contains in-app purchases.
9. Candy Crush Saga (Color & Puzzle)
This deliciously addictive game is guaranteed to entertain any girl out there who loves color and puzzles. It has a concept of matching similar colored candies progressively to complete each task.
It has now released in a few new versions like Candy crush soda and Candy crush Jelly with different UI and bonuses and offline games for girls.
The game is super easy to play but requires some skill to masterfully; you can also sync with other devices to continue where you left off or even connect to friends on Facebook and show off your progress interesting games for girls.
10. Subway Surfers
In Subway Surfer, you have to run through different obstacles. The fat inspector and his dog are chasing you. You have to run as far away from the inspector as you can through the subway.
You have to navigate at high speed on the subway by swiping on the screen to dodge oncoming trains. The game's graphics are very colorful and fun.
The characters and the powerups make the game enjoyable. You can pick powerups like a jetpack or a hoverboard on which you can fly over the roofs.
11. Cut the rope 2
Cut the Rope is a physics game based on Om Nom, the little monster that is addicted to taking delicious treats.
The treats are beyond the character's reach, and you have to cut the ropes to drop the candies. The game involves innovative gameplay that makes you compete with gravity to ensure that when you cut the cord hanging the sweets, they fell on om nom's eager mouth.
The game has numerous levels with different and surprising challenges. Cut the Rope 2 has more characters, new gameplay elements, and tricky missions. Cut the Rope has delighted players word over.
12. Fruit Ninja
This game is just like cut the rope game, but instead of rope, you have to cut the fruits using a sword.
Fruit Ninja is an addictive action game in which the player has to slice fruits appearing on the screen. The more fruits you slice, the more you progress through the various levels earning yourself new powers and blades.
There are mini-games to test your mastery of the game and earn yourself prizes in the daily challenges. There are online competitions to compete against other ninjas and test your wits.
13. 94% (Puzzle)
This game is straightforward yet challenging. You have to find out the correct answer, which is 94% accurate. There are a lot of questions based on text and images so that you don't get bored.
I like the fact that it knows what you're guessing, even if the word can be slightly different, e.g., sweet or candy. In both cases, your answer will be correct.
This app already has hundreds of downloads on the store. Download the game for your smartphone from the link below.
14. Doodle Jump
One of the hottest mobile games of all time! Easy to pick up and play. Reach to the top by jumping from one platform to the next.
You can pick up jet packs, avoiding black holes, and blasting baddies with nose balls along the way.
There are a lot of worlds which will never be going to make you bored—Dodge the trippy obstacles using the power-ups and in-game boosts.
15. Pubg (PlayerUnknown's Battlegrounds)
PUBG: BATTLEGROUNDS formerly known as PLAYERUNKNOWN'S BATTLEGROUNDS is Battle Royale. As a pioneer of the genre, PUBG: BATTLEGROUNDS has gone on to sell over 70 million units and achieved worldwide acclaim, including seven Guinness World Records and multiple game awards.
In PUBG: BATTLEGROUNDS, up to 100 participants parachute onto a remote island in a winner-takes-all showdown. Survivors must locate and scavenge their own weapons, vehicles and supplies, and defeat other players in a visually and tactically rich battleground. Players are forced into closer combat by a shrinking play zone known as The Blue Zone.
Some Girls Loves Playing Pubg this is the reason for add this games for girls.
What's your favourite game on this list? Do you have a favourite that hasn't made the cut? Let me know in the comments section below!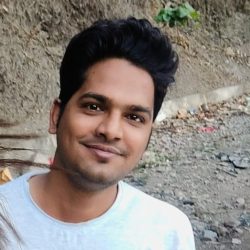 Latest posts by Karan Singh
(see all)