Best Artificial Intelligence Tools for Writers
How do you write a story? What if you're writing it as a blog post? Or an article? Or a novel? How do you decide what to say and how to say it? You pick it up off the shelf, or you steal it off the shelf, and you change it. The truth is every writer has their own unique process, and it's up to you to figure out what works best for you.
The tools that we use to help us (and our clients) write and tell our stories can make a difference. They can be well-designed and intuitive or too complicated and poorly programmed. Sometimes, we need a little extra help, and we can turn to artificial intelligence (AI) to make our lives easier. There are several ways to use AI (especially in the form of chatbots) to make writing and publishing easier and more efficient. This article will be about best artificial intelligence tools for writers. These tools will help writers to save their time and efforts.
What Is Artificial Intelligence Tool?
Artificial intelligence is already finding its way into many different industries, but its potential uses are only beginning to be explored. From identifying cancer cells to being used as a data-driven health assistant, AI is poised to have a profound impact on the world. Artificial intelligence (also known as AI) is the application of computers to tasks traditionally undertaken by humans. It is a rapidly growing industry, with revenues predicted to reach $59.2 billion in 2018. This figure is projected to rise to $200.5 billion by 2025, according to Gartner.
That its growth will continue for years to come is reflected in the range of uses for which AI is being applied. Some of the most significant current uses include autonomous driving, recommender systems, e-commerce, search engine optimization, information extraction, machine translation, data mining, natural language processing, voice recognition, computer vision, robotics, telecommunication, and financial services. The potential for AI is even greater. 
The Best Artificial Intelligence Tools for Writers
1. Wordtune
Wordtune is a free tool that helps you choose a word that best describes a new concept, process, project, product, service, etc. We think of it as a dictionary for words, but it can also search for words, show related words, and add them to your vocabulary. Writing is one of the most creative professions in the world, but there has never been an AI tool for writers. Until now. We're introducing Wordtune, a new AI tool that will help writers get their work done quickly and easily. Wordtune will help you write your articles by learning your writing style, grammar, and writing patterns. It will also suggest possible topics based on your writing style. Wordtune is a content marketing automation tool that uses Natural Language Processing & Machine Learning to help marketers to choose the best content for their prospects.
2. Grammarly
The world is changing, and the way we communicate is changing. Technology and social media are changing the way we communicate and the way we interact. Technology is now so advanced that we can now use speech recognition software to understand what you are saying. But this is not the technology itself, but rather the application of technology. ​How do you craft a compelling blog post? How do you spice up a boring topic? How do you make an ordinary article interesting? One way to make a dull topic intriguing is using a company called Grammarly, which is based in the U.S. and based in Bangalore, India. Grammarly is a free, web-based writing aid that checks for spelling, punctuation, and grammar errors in your articles. The idea behind Grammarly is to provide a no-hassle writing environment that will help you to produce better writing. Grammarly provides instant feedback that corrects your mistakes automatically. It has an extensive database of over 2 million words; you can check spelling errors, punctuation mistakes, grammar mistakes, and much more.
3. INK Editor
Ink Editor is a new text editor that comes with a free version. It's faster, more convenient, and has a lot of features that you just cannot find in the built-in Notepad in your Windows PC. The software is freemium and has a lot of in-app purchases. The in-app purchases are optional, but if you want to get the full version of the software, you have to purchase a subscription. So, in a nutshell, Ink Editor is a paid editor in a free package. What is INK Editor? That's a question we've been asked many times. INK Editor (sometimes called (INK) Editor) is a text editor that is used by several content producers and writers to save and edit content. INK Editor is one of the most reliable and reliable content creation tools there is. It is a software that allows you to write any text with ease. It has the most advanced tips, instruments, and character rules. It also has plugins to enhance its features. It can create beautiful quotes, play word games, and more.
4. Paraphrased.io
Paraphrased.io is a free online article rewriting tool that helps writers find the perfect paraphrased content for their needs. Paraphrased.io helps writers find the perfect paraphrased content for their needs. It is not just a standard paraphrasing tool, but it also has a unique system of encouraging writers to do their best work while taking care of their learning curve so they can succeed. It is designed for users to get an accurate rewritten text with synonyms, or whenever you use this tool, you will be satisfied. Their paraphrase tool has multiple user-friendly interfaces with the option of synonyms, or whenever you use this tool, you will be satisfied.
The world is becoming more connected economically, socially, and that means that people are spending more time online. As a result, the demand for professionals who are good writers is increasing, too. It's important to make sure you have a writing service that can help you focus on your work, whether you are creating a new piece for your website or preparing a press release.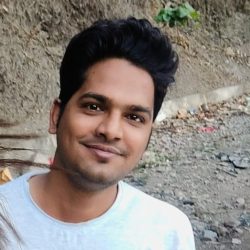 Latest posts by Karan Singh
(see all)