Top 15 Best Mobile Trading App in India to earn money online
Mobile Trading has seen a tremendous surge in India due to the increased number of beginners who started using apps before getting into real trading. The trend of trading via smartphones is going to another level with its user-friendly and seamless trading experience.
Nowadays, trading apps have become quite common among youths. People have started preferring mobile trading rather than traditional trading. Moreover, cryptocurrencies have also become the latest fad among youths. India ranks 2nd in the world in crypto adoption.
Despite the risk, cryptocurrencies platforms have successfully been able to hook young Indians by offering a seamless user experience. Even inexperienced youths are busy exploring these crypto trading apps.
In order to make your trading experience more confident, we have compiled the list of safest Top 15 Best Mobile Trading App in India to earn money online. You can have a look at these lists and analyze which apps suit you best.
List of Top 15 Best Mobile Trading App in India to earn money online
1. Zerodha Kite
Zerodha Kite is one of the best trading apps and the number 1 stockbroker in the country. The app has a user-friendly platform with streaming market data, advanced charts, an elegant UI, and more. Zerodha is India's first discount brokerage company.
For intraday trading of stocks and futures (i.e., when you buy and sell the stock on the same day) the brokerage charge is 0.03% of turnover or INR 20, whichever is lower per executed order.
Zerodha can be the best choice for a beginner as well as an experienced individual.
Visit Site: Link 
2. Upstox PRO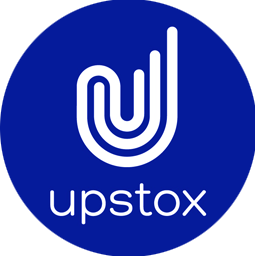 Upstox PRO is a mobile application of one of the leading discount brokers in the country i.e., Upstox. Upstox was formerly known as RKSV Securities and the company is backed by Ratan Tata.
The charges of Upstox are similar to that of Zerodha. It is also a discount broker and the second-best trading apps in India. Currently, you can open a Demat and trading account with Upstox for free of cost with various other benefits.
Visit Site: Link 
3. Angel Broking
Angel Broking is one of the oldest players in the industry of stock market brokers. They have been in the industry for more than 30 years. They have a wide range of services and an online trading platform is one of them. Earlier the company used to follow a full-service model for its trading platform but from 2019, they started following the discount broker method.
All the intraday trading i.e., stocks, futures, options, currencies, and commodities will be charged INR 20 per trade. Angel Broking account opening charges are free and one is exempted from paying the Annual Maintenance charge for the first year.
Visit Site: Link 
4. Motilal Oswal
Motilal Oswal (MOSL) is another major stockbroker of India started in the year 1987. They have a strong network of branches and sub-brokers. The company has 1700+ branches across India. Motilal Oswal is not a discount broker. Their brokerage charges are quite higher as compared to the discount brokers.
Their research papers are considered really good as they invest 10% of their profits into research. If you are a beginner who requires some guidance and doesn't mind paying some extra amount then you can choose Motilal Oswal.
Visit Site: Link 
5. Sharekhan: Share Market App
Sharekhan became India's fourth-largest brokerage company. It is backed by BNP Paribas Group. There is no way this application runs slow in the race. They offer a broad range of trading items that include stock market securities, loans against shares, and ESOP financing, among others.
The application helps traders and investors in tracking their portfolios, trading stocks, and mutual funds. They also have different tutorials and blogs for new traders. It is compatible with all the devices and also comes with different screen sizes and orientations.
Some of its features are Advanced quest, technical indicators, mutual fund monitoring, resources and studies, commodities, and a Sharekhan classroom.
Visit Site: Link 
6. Bitfinex
Bitfinex is a cryptocurrency trading platform owned and operated by iFinex Inc registered in the British Virgin Islands. The platform was launched in 2012 that deals with all sorts of cryptocurrencies around the world.
Bitfinex is the leading exchange for USD-denominated Bitcoin trading. It offers to order books with top tier liquidity, allowing users to easily exchange Bitcoin, Ethereum, EOS, Litecoin, Ripple, NEO and many other digital assets with minimal slippage.
Visit Site: Link 
7. Trading View
Trading View is a stock market trading and investing platform. It is one of the best platforms for beginners as it provides an option for paper trading. Paper trading is a method where the platform provides you with an imaginary amount and lets you pick trades in an imaginary stock market.
The platform provides an experience of how the real market looks like and how trading exactly feels. Also, there is an option to trade in cryptocurrency exchanges as well.
Visit Site: Link 
8. WazirX
WazirX is an Indian cryptocurrency trading platform that is owned by the global cryptocurrency exchange Binance. WazirX has the highest trading volume compared to any other cryptocurrency exchange in India.
WazirX claims to have a $2.3 billion monthly volume with a registered user base of around 1.75 million. As per CoinMarketCap, WazirX was the 27th top cryptocurrency exchange globally in terms of liquidity, traffic, trading volumes and confidence in the legitimacy of the trading volumes
Visit Site: Link 
9. Coinbase
Coinbase is also a cryptocurrency platform founded in 2012. It is a secure platform for buying, selling, and storing cryptocurrencies and is quite popular in the United States.
Coinbase charges around $0.99 to $2.99 depending on the dollar value of the purchase. Their user interface is considered to be very simple and the transactions are highly liquid.
Visit Site: Link 
10. Binance
Binance, established in 2017, is a platform for trading cryptocurrencies. It is considered one of the largest cryptocurrency exchanges in the world based on its trading volumes. The platform focuses strongly on Altcoins. An altcoin is an alternative digital currency to Bitcoin. It refers to a group of cryptocurrencies, ultimately all the cryptocurrencies other than Bitcoin.
The platform charges 0.1% from the taker's side and 0.1% from the maker's side. You can choose Binance for trading cryptos if you want to invest in lesser-known cryptocurrencies.
Visit Site: Link 
11. India Infoline
India Infoline (IIFL) is a full-service stockbroker. It is a reputed stock broker of India established in the year 1995. The brokerage charges of IIFL are higher when compared to other discount brokers.
The company provides personalized service to all its clients and if someone is looking for a company that will guide and support them through research and recommendations then they can choose IIFL. They provide stock tips to make a better decision.
Visit Site: Link 
12. 5Paisa
5Paisa is also a discount broker in India. The company is promoted by IIFL (India Infoline). 5Paisa has a unique feature of guest login. Using this feature, one can avoid giving their personal details to check the app, end up getting unsolicited emails, calls, and messages from the service provider.
All the intraday trading i.e., stocks, futures, options, currencies, and commodities will be charged INR 20 per order that is executed. The rates are similar to other discount brokers such as Upstox, Zerodha and Angel broker.
Visit Site: Link 
13. HDFC Securities Mobile Trading
HDFC securities application is another example of the best trading app in India. The application provides biometric and faces recognition login.it is one of the secured trading applications that one can use. the application provides you with live market data, interactive demos, daily research calls that provide you the base for your investment decisions.
It is simple to access and also there is an option of assistance which makes it more profitable for trading opportunities that arise. Here you can trade in both equity and derivatives.
You will receive constant updates for the market trends in real-time.
Visit Site: Link 
14. Fyers Markets
Another application for online trading in India that provides NIL brokerage and flat-fee brokerage trading services. You can invest in stocks, currencies, derivatives, and thematic trading at the NSE.
The company also provides a broad range of high-end technology solutions to help you trade quickly and safely. Also, it gives intraday charts with 65+ technical indicators to aid your decision-making. Clients can open free trading accounts. No charge to open trading accounts with the firm.
Visit Site: Link 
15. Kotak Stock Trader
Another best trading app in India. They secure offer trading in the equity, Equity F&O, and currency F&O markets. Other major services provided by them are Portfolio management, IPOs, mutual funds, bonds, NCDs, and systematic trading plans SIP in equities and mutual funds are among the additional services offered by Kotak.
Their most important service is margin funding for online stock trading. The application provides you with real-time portfolio monitoring, live stock quotes and maps, and live streaming quotes from the BSE and NSE for scripts. Kotak online customers have the access to the Kotak Stock Trader app for free.
Visit Site: Link 
FAQ Best Mobile Trading app in India
1. Which are the best and safest online trading apps in India?
In my opinion, Zerodha has the best stock trading app in India.
2. Is online trading safe?
Online trading is as safe as offline trading. It has grown over 100% in India due to an increasing number of beginners who have started using the apps before getting into real trading.
3. Is Zerodha good for beginners?
Zerodha is considered the best discount broker for beginners in the trading market as its brokerage charge is 0.03% of turnover or INR 20 whichever is lower per executed order.
4. Who is the richest trader in India?
Rakesh Jhunjhunwala, a business magnate is one of the richest day traders in India. He manages his own portfolio and is the 48th richest person in India.
5. Is Kite Zerodha safe?
Zerodha is a safe, legit and genuine stock broker in India. It is regulated by SEBI and is a debt-free company.