List of 5 Best phone dialer app for android
Dialer apps and contacts apps are a bit of a niche market. In most cases, the stock dialer and contacts app is more than good enough most of the time. However, there are some cases where it may be necessary. The Note 8 occasionally freezing while using the contacts app is a good example. In any case, there are a bunch of decent options, but only a few really good ones. Also, we considered doing separate lists for contacts apps and dialer apps. However, generally speaking, if you get one, you get the other too. Both lists would pretty much have the same apps. Thus, we've consolidated it into a single list here. Here are the list of 5 best phone dialer app for android and contacts apps for Android.
Here is The List Of 5 best phone dialer app for android in 2021
#1. EXDIALER

#2. SIMPLER DIALER

#3. ROCKETDIAL DIALER

#4. CONTACTS+

#5. DRUPE
1. EXDIALER
This is definitely the best dialer app for Android 2020. ExDialer takes you back to the simplicity of stock Android dialer along with some additional features.
If you are facing issues with your existing OEM based dialer then try ExDialer. ExDialer will allow you to view the call log along with other details like number, duration and time.
You also get the option to minimize the dial pad.
Feature List:
Smooth & Simple user interface

Built-in gestures for single touch calling and messaging

You can enable vibration while connecting/disconnecting calls

Themes and plugins like GeoCoder are available

Download ExDialer Android App
2. SIMPLER DIALER
This Android dialer app is exactly what its name suggests. Simpler Dialer is the most simple phone dialer app for Android.
It has almost all the features that you can find in any dialer app but its UI takes the limelight. If you need an application that is not only productive but has the maximum features then Simpler Dialer is perfect!
Feature List:
Group texting & call blocking

Amazing contact management, syncing, merging and duplicate finding

Online/offline contacts backup

Smart T9 Dialer & Clean-up options

Download Simpler Android App
3. ROCKETDIAL DIALER
RocketDial Dialer is used by thousands of people and one of the regularly-updated best android phone app. It has a minimal and dark design that is user-friendly.
Its interface is suitable for the majority of brand UIs that are used by you. RocketDial Dialer has great features and is quickly accessible.
Feature List:
Single touch backup & restore

In-call Note-taking & Caller ID

T9 search & call confirmation

Group management

Download RocketDial Diler Android App
4. CONTACTS+
It can become an amazing alternative to your existing OEM-based dialer app. Some of the amazing features in Contacts+ are contact management and duplicate finding.
You also have the option to choose how your contacts and call logs will appear on the screen. Due to all these reasons, Contacts+ has earned a position in one of the top phone dialer apps for Android.
Feature List:
Protection for stored contacts through encryption

Built-in Caller ID & Call Blocking engines

Integration with applications such as WhatsApp, Messenger, and Duo

Android Wear support and customization

Download Contacts+ Android App
5. DRUPE
It is a different kind of dialer app for Android. Drupe is one of the top dialer apps as it is available in multiple languages and has a lot of other features. In terms of design, it is quite simple.
You can launch this application by dragging the drops that appear on the screen. Therefore, it is one of the best phone apps for Android.
Feature List:
The built-in call recording feature

Caller ID tracker to find the identity of incoming numbers

You can assign GIF stickers to contacts, that will be displayed while calling

Integration of multiple accounts for WhatsApp, Allo, Duo and more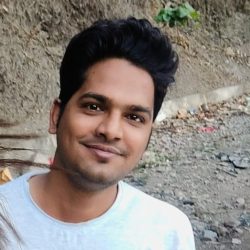 Latest posts by Karan Singh
(see all)