Choosing web hosting and website monitoring solutions for beginners
For many novice web project owners, choosing a hosting is not an easy task. Firstly, the hosting service itself is not easy from a technical point of view. Secondly, there are many hosting providers that position themselves as reliable, but it is not always easy to choose a really worthy one among them. In addition, before choosing between the offers of different providers, you need to decide which type of hosting is right for you.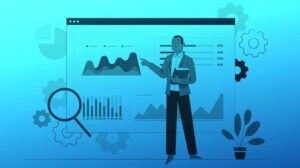 Web hosting types for various needs
Web hosting is a service to provide resources on a server. Or, in other words, it provides disk space and equipment for storing and using all the files and data needed for a website to function properly. Every time someone enters a website name into a browser address bar, the host hands over all the data needed to serve the request.
If the server fails to do its job, the user simply won't be able to use the resource. Because it will work slowly or will be unavailable. And sometimes you can completely lose the Internet resource. Therefore, the choice of a reliable hosting is very important. After all, its servers will work without interruption, providing round the clock processing requests to the online resource.
Virtual hosting (Shared hosting)
Virtual hosting is a server on which many websites are located. They use the same software and have equal opportunities. There can be about a thousand websites on one server. As a rule, such hosting has small web resources that do not require large capacities and disk space. Due to its low cost and the absence of the need for server administration, virtual hosting is the most common choice among users.
Virtual Dedicated Server (VPS server)
VPS differs from virtual hosting in that the owner of such a server can install and configure any software. In fact, managing a VPS server is no different from managing a physical server. Certain resources are allocated for the VPS website in accordance with the tariff. This is not always possible when using Shared Hosting, where server resources are evenly distributed between all websites.
Dedicated physical server
In this method, the provider provides the user with a separate server or data center for independent management. The webmaster can install the necessary operating system and software himself. This type of hosting is used for large-scale resource-intensive projects with high requirements and is well suited for large online stores with high traffic or, for example, online games.
Cloud hosting
Cloud hosting is a unified system of servers hosting client websites. Thus, the capacities allocated to the client are not limited to one server, but are distributed among several servers at once.  This ensures uninterrupted operation of the resource regardless of the failure of any one server. In addition to increased productivity, cloud hosting attracts customers with other advantages. Firstly, the user pays only for the resources that he used – the price of the service depends on the volume of capacity consumption. Secondly, on cloud hosting, when the load changes, the allocated resources increase or decrease automatically.
Best way of website and web hosting monitoring
The monitoring procedure involves diagnostics of the availability, operability and speed of the website. The webmaster will also need to check the data integrity and functionality of the website for errors and inconsistencies. For all this, the webmaster will need to use various tools, most of which he will launch and track manually. This requires a lot of time and effort from the webmaster.
Monitoring of various parameters and indicators of website-related servers is also an integral part of the webmaster's work. But in order to do this as efficiently as possible, conventional means are often not enough. In such cases, the ideal solution, which does not include the purchase of expensive equipment, is the use of automated and very complex monitoring services.
Best way of monitoring automation
Large companies usually purchase a full-fledged dedicated monitoring system for monitoring the website and server. At least, if a team of specialists is responsible for it, and not one webmaster. But today large companies are increasingly using the services of third-party monitoring systems, such as HostTracker. The main advantage of this automated monitoring system is its ease of use.
Thanks to this system, even a beginner will be able to cope with complex monitoring of the website or even several. And for a professional, it is an indispensable assistant at all, capable of performing all the required tasks from basic diagnostics of speed or availability to checking the status of server hardware.
The monitoring service provides a wide range of checks. By monitoring the processor, RAM and hard disk, identify all possible problems and leaks of server resources. This allows you to collect the most complete information about the operation of the server. Any information about verification, changes to settings, etc. is available in the HostTracker web interface. This means that you can quickly find the source of problems.
And the webmaster will always be aware of what is happening with the web resource or server. The system will always keep you in touch with server status and occuring troubles via instant notifications system. Service will send a quick message using a dedicated messenger every time a dangerous problem occurs with your server.
Website monitoring for Google Ads and website promotion
Given that one of the most significant cost items today is website promotion, monitoring all related functions should be given special attention. This includes everything related to Google Ads. Because there may be situations in which a short-term inaccessibility of the website will lead to a long-term inability to use ads campaigns.
First of all, this is due to the fact that an inaccessible website can automatically suspend the work of any related Google Ads campaigns. After that, the webmaster will have to spend quite a lot of time proving that the web resource is back up and running. On the other hand, the website may be accessible but not operational. Because of this, interconnected services may redirect potential customers to a blank or non-working page. And such dead links always lead to reputational losses.
It is for these reasons that the webmaster must be sure to monitor the performance of the website in order to suspend Google Ads in time. This will avoid many problems. And in the case of Google Ads, such an approach will avoid overpayments. But managing Google Ads by yourself in accordance with the status of the website, unfortunately, is almost impossible. And this is where HostTracker can come in.
This monitoring service has a special API for managing Google Ads, depending on whether everything is okay with the website. For example, if a website becomes unavailable, the system will not only notify the webmaster, but also suspend the advertising campaign immediately. And when the website is back up and running, the system will immediately get the ad campaign back up and running.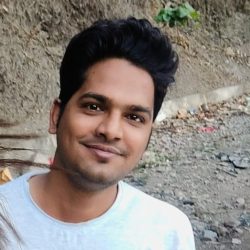 Latest posts by Karan Singh
(see all)