Top 10 Content Marketing Tools that Improve The Marketing Team's Productivity
Nowadays, the rapid growth of digital marketing is a prime reason for the high demand for content creation. Only the relevant content can uplift the value of a business website. Based on the requirements, one can choose the content type that will help the business owners to market their business properly.
Hence, content creation and management fall under the category of content marketing. Every business website needs a well-trained content marketing team for optimal productivity. 
However, there are some important content marketing tools available in the market that can further help in this productivity. They help to create more engaging and attractive content that hooks the audience. 
The following segment will discuss the potential benefits of using tools for content marketing.
Benefits of Using Content Marketing Tools
The benefits of using content marketing tools are:
Content marketing tools have unique AI technology for optimum content management. The tools will help manage content more efficiently with a team of content strategists.
The tools give deep analysis and effective results. Therefore, they are reliable for producing quality content.
As content marketing tools implement the audience's needs into content, it helps connect with the maximum audience.
Contents are the most powerful medium to boost traffic. This traffic further brings to the website.
These tools uniquely increase the leads that further pave the way to more exposure to B2B marketing.
Hence, considering the importance of the benefits, one should know about the tools. The next segment will discuss this.
Top 10 Content Marketing Tools for 2022 
Content marketing includes creating content in different forms such as webpages, blogs and articles, infographics, podcasts, videos etc. The following tools will help create maximum potential content to attract the audience. The tools are as follows,
1. WordPress
WordPress is an excellent tool for creating and modifying website content. It is one of the leading CMS globally. It has multiple plugins and ready-to-use themes that help to customize the website. The benefits of WordPress as a CMS are:
It helps to create customized content

Easy methods to publish content

Optimize the content for mobile
Therefore, it is an effective tool for every content marketing team to ease their effort to create organized content.
2. Grammarly
Web content such as blogs and articles is the most important marketing strategy of a website. Hence, this content must be grammatically correct and properly proofread to retain the brand image. 
In this case, Grammarly can help a lot as it has AI-driven technology that brilliantly catches the grammatical mistakes and tone of a piece of content. It further helps to improve it by giving effective suggestions. Some benefits of Grammarly are:
High accuracy level

Easy to use

Real-time grammar checking

Suggestions for better writing etc.
Thus, Grammarly can be extremely helpful for web content's grammatically correct and groomed presentation.
3. Yoast
The primary aim of content marketing is to get maximum visibility for a brand through attractive web content. However, to enhance this visibility, web content also needs to meet the criteria of SEO optimization.
Yoast is one of the top content marketing tools for 2022 that is used for SEO optimization of content. Therefore, it helps business websites to rank better on SERP. Eventually, this rank enhances visibility and boosts traffic. Following are the benefits of Yoast:
Easy content optimization

Integration of XML sitemap

Search engine-friendly content creation

Proofreading

User-friendly interface

Suggest keywords, etc.
Therefore, using Yoast is always a smart step for the web content creator.  
4. Ahrefs
This is another helpful tool to perform SEO and optimize content. With basic features, Aherfs also gives a detailed analysis of the running projects. In addition, it also helps to do keyword research which is an utmost need for effective content creation. The benefits of Aherfs are: 
Website content checking

Competitor's backlinks checking

Identifies the broken links

Site exploring

Site audit
Further, Ahrefs gives accurate analytic data that is helpful in many ways. With this, the respective content marketing team can decide further strategies to increase sales through their content.
5. Buzzsumo
As a business owner, one should understand the content the institution should use to promote them. Hence, this research can be manual, but Buzzsumo can do it more effectively. This is one of the most innovative marketing tools that analyze the competitor's strategy to find the most suitable one. The benefits of Buzzsumo are:
Generateing relevant content

Powerful social search engine

Strong competitor analysis
Therefore, this multi-purpose tool is helpful for robust content marketing.
6. Loom
Creating videos is one of the most important means of content marketing. A business's marketing team must work hard on creating videos to make them catchy. Therefore, they can hold the maximum audience. Loom is a tool that can reduce the effort of creating and sharing videos. This tool allows creating, recording, editing and sharing of videos easily. The benefits of Loom are as follows:
Saves the videos automatically

Helps to adjust the playback speed of the videos

Works on different platforms

Records internal audio

Editing your video
Considering the excellence in video creation, Loom is a tool for every content marketing team.
7. Hubspot
If one is looking for a centralized platform for different content marketing tools, then Hubspot can be a good option. The tool helps the content marketing team to understand the needs, analyze them and apply the necessary strategies. Th
is can act as a controller of a business's whole digital marketing plan. The benefits of this tool are as follows:
Manages advertisements

Creating proper landing pages

Free CRM

Social media handling

Tracking communication

Sales marketing
These all directly and indirectly help create a better content management system and make the whole process easy for a marketing team. 
8. ProofHub
This tool is helpful for the project managers as it gives a platform to plan campaigns quickly with online discussion. It also keeps track of the daily work progression. The benefits of this tool are:
Editorial calendar

Schedules postings

Quick feedback sharing
Therefore, the tool helps build a strong team connection between the team members.
9. Piktochart
Creating visually appealing graphics is a technique of content marketing. Attractive image content catches the attention of the audience easily. Therefore, it is counted as a strategy for successful content marketing. Piktochart is an innovative marketing tool that helps to create engaging visual content. The benefits that a content marketing team can get from this tool are:
A lot of ready-made templates

Easy to use

Shares directly to the social media
10. Feedly
Feedly is a beneficial tool for any content writing agency to find new topics daily. The benefits of Feedly are as follows:
Creates content marketing strategy

Easy bookmarking

Keyword research
Therefore, these are some of the most beneficial tools a content marketing team can rely on. These tools help create effective written content, visuals, and audio.
Apart from these, multiple automation and time tracking tools are available for better content management. They make the whole process of content creation swift and manageable. In the category of time-tracking tools, some important ones are,
Harvest

RescueTime

Timely

Everhour
With these, some major marketing-automation tools that can be extremely beneficial are:
Outfunnel

Pardot

User.com

Active Campaign, etc.
The value of well-organized content is incredible. Be it a blog or article, or the audiovisual, individuals should implement effective elements to hold the attraction of the audience. Nothing can be more beneficial than proficient content marketing tools in this context. 
With effective content, one can create catchy graphics and videos with these tools. Some of the examples can be Canva, Vidyard, Bitable etc. Using these tools, a team of expert human strategists can easily touch the pinnacle of success in digital content management.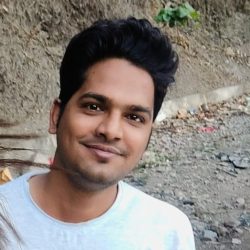 Latest posts by Karan Singh
(see all)