7 Best Educational Apps for College Students
When you're in college, your number one priority is studying and passing your exams. But, sometimes it's easier said than done. With all the classes, projects, and natural need for a social life – you can easily get lost in the conundrum of how to survive college. Luckily, you live in a technology era that allows you to find help with almost anything you're doing, including studying. For students, educational apps are the help we're talking about.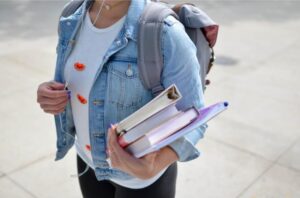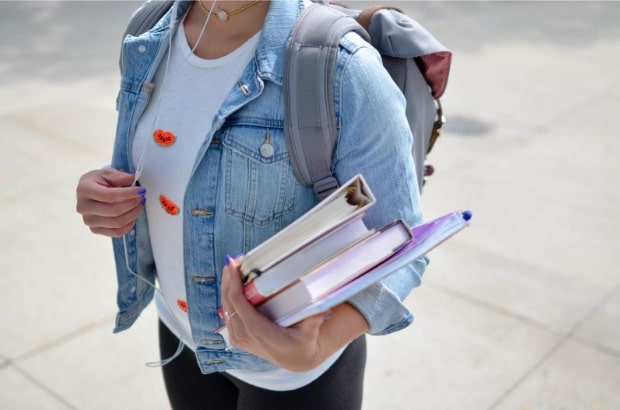 Educational apps are not just designed to help you study better but improve the overall quality of your student life. You just need to find the ones that suit your educational needs. If you want to learn about the top educational apps for college students, just read on. 
List of 7 Best Educational Apps for College Students
1. XMind
Effective studying is imperative if you want to get things done on time. And the key to effective studying is in organizing your ideas, thoughts, lectures, or materials so that you can absorb information faster.
That's why students love mind mapping.
XMind is a brilliant mind mapping app that allows students to brainstorm and create mind maps from scratch. The other cool features include:
various map structures

creating slideshows

creating memorable study notes

changing design to fit your taste
Xmind is designed with students in mind. It is definitely one of the best educational apps for students. It'll boost your studying process and help you organize your ideas effectively.
2. Brainscape
Educational apps are the third-most-popular apps on Apple App Store, with a share of 9.7%. Flashcard apps are dominant in this category, and we found the best one for you.
Have you ever tried using flashcards to boost your study process? If not, we highly recommend it.
Using flashcards for studying is the best way to optimize your study sessions. The images and text combined are perfect for visual learners and improve the way information is stored in our brains.
Brainscape is a flashcard app that lets you find and use existing flashcards from their huge database. Also, it lets you create your own for your specific study materials and work with them.
Either way, it's simple but powerful.
3. Trello
Another great app that will teach you how to organize your time and take control over the way you're spending it, is Trello. While it's not educational by definition, it certainly teaches a lesson.
Trello helps students learn time management and organization by showing them how to use cards, boards, and lists to keep things in order.
Students can schedule to-do assignments, add files to their notes, keep track of deadlines, and keep everything they need in one place. This leads to effective studying. Plus, it syncs across devices so you can access your study notes whenever. 
4. Grammarly
Writing assignments can be a cause of distress for so many college students. Essays and papers are a regular type of assignment but not everyone has the skills necessary to write them properly.
Grammarly is an app that can proofread and edit your paper, and tell you what needs improvement. It will analyze and improve:
spelling

grammar

vocabulary

sentence structure
As you correct your mistakes, you'll improve your writing thanks to the explanations provided in the app. If writing is still a huge problem for you, you can also find help at premieressaywriting. Their professional writers can do the whole paper for you.
5. Quizlet
Quizlet is more than a flashcard and quiz app. It's a learning assistant that lets you study at your own pace and test your knowledge in so many ways. 
They offer solutions and step-by-step explanations in 64 subjects. They also allow you to create and manage study sets so that you make sure you're ready for a test or exam.
6. Duolingo
College students know just how important it is to learn a new language. It can open new doors professionally and privately.
Duolingo is a language learning app that teaches 19 languages to more than 120 million users at the moment. They made sure their app is designed for everyone – from beginners to proficient speakers.
College students can choose the language they want to learn and practice, anywhere and anytime. The app combines different types of writing, speaking, and listening exercises to make sure the students master the language quickly and smoothly.
7. EasyBib
Finally, the last great educational app we've included in our list is EasyBib. This app helps students create citations and reference lists, and scan their papers for plagiarism.
So, whether you're writing a research paper or an argumentative essay, you'll need to find and include different sources of information. Luckily, EasyBib can generate a citation for any type of source – a book, journal, website, you name it. Plus, you'll learn how it's done along the way. 
Final Thoughts: Ready to Study?
Technology has certainly made a step up when it comes to education and the learning process. College students finally have a helping hand that can improve the way they learn, organize their day, and approach their college obligations.
Thanks to the amazing educational apps that we've listed above, you can improve your studying and start enjoying more of your free time. Hopefully, you've found just the tools you were looking for, so start using them today.
Author's Bio
Carl Hill is an education blogger and a college career counselor. He writes about the challenges of college life and shares hacks on how to overcome them. His goal is to help students have the best college experience possible.