How Big Data Brings Gender Gap Down to a Bare Minimum?
It is well acknowledged that the rapidly expanding area of advanced big data analytics will have an influence on business. One of the most important drivers of employment opportunities is the Big Data Analytics (BDA) business, which is estimated to approach $225 billion in the next few years. Big Data is a collection of information stored on servers and business databases that can be retrieved and has linkages to other data sets in the same organisation.
That is the information that is accessible on the internet and can be accessed from anywhere on the globe.
An information repository that contains information from conventional and digital sources, both inside and outside your organisation, that serves as a source of continual big data analytics services and processing.
Despite the fact that digital media is the most effective means of data collection, the largest firms in the market assert that they must not ignore the following:
Information about non-digital sales transactions.

Financial records are kept on file.

Various modes of communication, such as call centres and even telemarketing, are available.

Every one of those items could be data source that could be beneficial to your company's growth.
What Is The Best Way To Interpret Data?
You've undoubtedly already grasped the significance of data in the context of Big Data. After all, the word "data" has been used multiple times in this context.

However, there are many different types of data.

On the surface, any information may be described in this way, but there are other forms that might aid, impede, or lead the analysis performed by businesses.

Structured data and unstructured data are the two forms of data that exist. Consider getting to know them a bit better one at a time.
What effect will gender diversity have on today's big data services?
Currently, most of this expenditure is centred on a small number of technologies, use cases, and businesses that are reasonably well-defined. Other businesses, various productive, transportation, and development to retail, communications, and financial services are expected to benefit from this investment in the near future as well. The difficulty is that, despite all of the effort being put into technology, there is a less clear image of the investments being made in people. Despite the possibility for high-paying professions, satisfying careers, and the chance to make a significant influence, there are not enough young people entering these sectors in general. This is especially true when it comes to young females under the age of thirty. When seen as a resource, the data science business underutilizes women in general and women in particular. While women are making advances into all sectors of the field, there is still a significant gap to overcome. In addition to creating new employment and opportunities for women, it is important to consider the influence that analytics may have on our industry, culture, and ecology. It will have an effect because, as more women enter the sector and join information teams, the variety of viewpoints, frameworks, and expertise will only serve to enhance the quality of solutions as well as the value and speed with which they are delivered. Gender equality is not only a basic human right, but it is also a moral imperative. It is also a foundational element of a healthy, modern economy that promotes inclusive growth over the long term.
Today, the digital transition opens up new opportunities for women's economic empowerment, and it has the potential to contribute to greater gender equality. It is possible for everyone to "leapfrog" over traditional barriers using the Internet, digital platforms, mobile phones, and digital financial services. These opportunities can help close the gender gap by providing women with the opportunity to earn additional income, increase their employment opportunities, and obtain knowledge and general information. With the use of big data platforms, employers across the globe may be able to match job searchers more quickly, effectively, and in a gender-neutral manner.
The growing importance of big data services offered to the digital economy, as well as its role in machine learning-related developments and, consequently, in artificial intelligence, raises concerns about the lack of women participation in the field, as well as about the possibility of unintentional biases being incorporated into various applications as a result of a lack of diversity in the field.
There is an urgent chance to close the gender gap and increase the proportion of women working in the data analytics field. Data-driven recruiting practices might be implemented to address this issue. On the basis of historical data and the level of current diversity, these may aid in the identification of biases in an organization's already existing recruiting practices. This may enable businesses to identify the presence of hiring prejudice in certain jobs, sectors, or departments, and to develop a plan of action to address it successfully.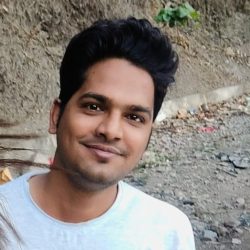 Latest posts by Karan Singh
(see all)