How Instacart Like App Help Grocers Grow Exponentially?
Reaching for your phone to use a grocery app is a quick and easy solution when you are too exhausted to put on real clothes to go shopping, and the fridge is empty. This is not an uncommon occurrence. Today, folks prefer to order groceries online, and the sole reason is "convenience." Besides, entrepreneurs are also taking advantage of this mindset and investing in mobility solutions to fulfill the rising needs of modern folks.  
Approximately 65% of people are embracing an on-demand delivery system today, which has resulted in the growing demand for grocery delivery services. eMarketer predicts that grocery app usage will grow by 50% this year, and 18 million Americans will use these apps to order food. Nonetheless, brick-and-mortar grocery stores are not going away and can benefit from this industry shift.
A market survey shows that more than half of consumers buy groceries through mobile applications. Instacart, Peapod, FreshDirect, BigBasket, etc., are popular grocery delivery apps, and their success has attracted entrepreneurs from various industries to build the best grocery app in their regions.
Nevertheless, getting a grocery delivery app developed can be a complicated and tedious process, and you need to conduct proper research to find the right development team. Hence, grocers are looking for readymade solutions to save time and cost. Before digging into the benefits, it's necessary to know what Instacart is. 
What is Instacart?
Instacart is a USA-based company established in 2012 and offers online grocery delivery services across America and Canada. Through its official website and its application, Instacart promotes its services and allows customers to order their groceries.
Today, ordering groceries online is one of the most popular trends in the eCommerce segment. Grocery delivery has become a preferred method of ordering fresh produce, and people welcome this trend wholeheartedly. If you have a grocery store or you are planning to launch a startup, it is a must to have an Instacart clone as it will help you streamline your business, connect with your customers and boost your profitability. 
As the world moves towards doing almost everything with a mobile app, from grocery shopping to shopping for fashion, everything is becoming easier. Instacart has transformed the on-demand grocery industry. You can access all of the necessities through your smartphone with the touch of a finger. 
Now, it's worthwhile to explore the benefits of the Instacart like app for your grocery delivery business.
How Would an Instacart Like App Benefit Your Grocery Business?
Globally, almost every sector operates digitally today. Consequently, it has made people's lives easier. In addition, businesses need to take their operations online to increase their customer base. The process was quite lengthy. Through grocery delivery apps, people can order groceries on their smartphones in no time at all, and you might be surprised to know that amid the pandemic, grocery delivery apps experienced record break downloads. 
People have the best advantage of using the grocery app since they don't have to wait in line for billing tasks. Along with people, businesses are also availing some exclusive benefits. Want to know what kind of advantages? Let's explore in detail. 
Keeps Entrepreneurs Ahead of Competition
To succeed in this highly volatile market, you must plan for grocery delivery app development. You will increase your grocery sales and revenue by attracting customers with cutting-edge technology. 
You need to bring your grocery business to a platform that allows people to easily purchase different groceries according to their requirements since more people now use smartphones. Developing strategies in accordance with current trends is imperative. As time progresses, word-of-mouth marketing will become more prevalent.
Special Deals and Loyalty Programs
A business's success depends on maintaining customer loyalty, and it has done so for years. Having loyal customers isn't easy, though. Your occasional customers should be converted into loyal ones by building a good relationship with them. The online grocery applications can help you make the most of your services by providing personalized suggestions and running loyalty programs effectively.
Makes Your Grocery Business Stand Out from Crowd
Nowadays, it is difficult to maintain a leadership position in a highly competitive market for a long period. You can, however, stand tall in the crowd. The current business world might require a mobile app, but you will stand out if you provide unique features. Therefore choosing the best technology partner is very important if you want to develop good apps with unique features.
Enhanced Marketing Opportunities
Personalized and seamless experiences are available in Instacart like an app, and shoppers are kept engaged even after they have signed out after placing an order. Store owners can offer customers personalized service support and deals through the push notification feature available in the apps. 
Additionally, business admins can make effective marketing campaigns directly and digitally based on customer data, browsing history, and purchase patterns to boost customers' purchases further. The possibilities are many when it comes to mobile apps since they constantly update.
Build Brand Image
Any business or organization that wants to expand must have a strong brand. A research study found that 44% of businesses develop mobile apps to improve their brand identity, and 59% develop mobile apps to engage users.
Key Takeaways
Using a smartphone app to order groceries has become more common as consumers become more comfortable. An app like Instacart is a great way to expand your business. Increasing your business with an app means that you can monetize it, which is a win-win scenario for both customers and business owner.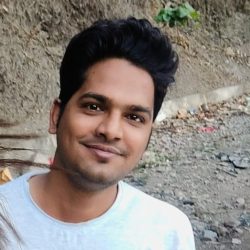 Latest posts by Karan Singh
(see all)