How Much Does It Cost to Build a Progressive Web Application?
In this modern era, where technology is rapidly changing, everything can be possible with the help of mobile phone applications. 
If you want to order food or say that you want to order some medicines, you can directly go to their application and order online.
From ordering food to studying online, every business has its own app to manage its products and services. The cost of these applications is very high, and it becomes difficult for small businesses to manage these things online. 
But, hold on.
With the help of modern technologies, an app with a web development process can help these small businesses to build their own application. Thus, different web apps can be developed by progressive web app development company to help these small businesses to scale their product and services to their customers. 
What is a Progressive Web Application?
Progressive Web Applications can be defined as web apps that are built with the help of the latest web technologies like HTML, CSS, and JavaScript. Progressive web applications generally feel and have functionality like native apps. 
Progressive Web Applications Benefits
Progressive web applications are basically used among most businesses as there are ample benefits using these web apps. 
Some of these benefits are: 
As compared to other web applications, they are responsive and can work with different screen ratios. 

The core functions of progressive web applications are just like native apps. 

You will get independent updates for the apps, and you don't have to visit app stores multiple times. 

PWA Developer built these apps with the help of common web technologies like HTML, CSS, and JavaScript. 

As compared to other apps, progressive web applications are comparatively fast and lightweight. The load time of all these apps is faster. 

These web apps can work both online as well as offline. 

One of the top benefits of using progressive web applications is that these are indexed and discovered in various search engines. This means that small businesses can drive more traffic to their websites with the help of these apps. 

PWA are easy to install. 

PWA are developed in a manner so that they can work on cross-platform without any error. You can open the app on multiple operating systems.  

Progressive Web App Development Company built these apps in such a manner so that small businesses can bear the maintenance cost of their app. 
The above-mentioned benefits give an idea of how the demand for these pwa is increasing and helpful in scaling your business. 
Estimated Cost for Progressive Web Application Development 
The development cost of progressive web apps depends upon various factors like business size, need, app interface, and things which are needed to be implemented in the app. Seeing and analyzing all these factors, Progressive Web App Development Company decides the cost. 
If a business wants to build a simple PWA, it will cost them between $1,000 to $10,000. A web app with little modification and features will cost them around $10,000 to $25,000, and if a business wants a web app with full-fledged features, it will cost them around $25,000 to $50,000. 
It totally depends upon the business owners, how they want to build up their web apps for their business. 
Cost-Driving Factors for Progressive Web Application
a) App Industry
You should always try to build apps according to your niche. The web app should be designed and implemented according to your business requirement. 
b) Personalization
It is important that before you build your progressive web app, kindly share the requirements and design to the app development team, so that they can work accordingly.
c) App Architecture 
From backend to user-interface, each and every component of your web app should be developed and well-tested before it is published online for the users. 
How Small Businesses Get Benefits by Progressive Web Application?
It has been seen that small businesses mostly fail due to a lack of exposure. With the help of progressive web apps, these small-scale businesses can showcase the product or services they are providing to their customers; apart from that, these businesses will have an online presence, and more visitors will come to know about your business. Thus, developing a progressive web application is essential when you are in the initial days of your business. Apart from that, you can have a good stand with your competitors in this current market where consumers prefer brands that can provide quality products at reasonable prices.  
Conclusion

 
As technology is growing, so are we. In the current era, where businesses are coming up online, consumers prefer to spend time on web apps rather than other older techniques. Thus, it becomes essential for every business to make their online assets so that they can compete in the upcoming market and survive for longer in any industry.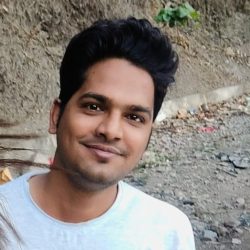 Latest posts by Karan Singh
(see all)