How to Automate Your Online Business with WooCommerce Plugins
Automation has become a paramount strategy for success in the world of online business. That is why, with the ever-increasing demands of customers and the need for streamlined operations, leveraging automation tools has become a necessity.
One such powerful tool is WooCommerce, a robust and flexible e-commerce platform for WordPress.
 WooCommerce empowers online entrepreneurs by providing a wide range of plugins designed to automate various aspects of their business. These plugins offer incredible functionality and efficiency, enabling businesses to save time, reduce manual efforts, and improve overall productivity.
 Business owners can focus on more strategic activities by automating repetitive tasks such as customer engagement and business growth. The implementation of WooCommerce plugins facilitates seamless order management, efficient inventory tracking, personalized customer communication, targeted marketing campaigns, and accurate financial reporting.
Keep reading and let's delve down.
Streamlining Order Management: 
Streamlining order management system is important to make sure an efficient and streamline operations. It's where automation makes a good difference and enables businesses to automate order processing and fulfillment. By implementing order management plugins, online businesses can significantly enhance their efficiency, accuracy, and customer satisfaction.
These plugins act as a central hub for managing orders, automating repetitive tasks, and integrating seamlessly with other systems. One notable example is the WooCommerce side cart, which provides a comprehensive suite of features for automating order-related processes. It offers advanced order filtering, bulk order status updates, and intelligent order assignment capabilities, making it easier to checkout and handle large volumes of orders effortlessly.
Furthermore, configuring automated order notifications is a game-changer in ensuring timely communication with customers. Through plugins like AutoNotify, businesses can set up customized and automated email notifications for various order statuses, such as order confirmation, shipping updates, and delivery confirmations. This not only saves time but also keeps customers informed and engaged throughout the order journey.
 Another significant challenge in order management is order tracking and shipment updates. However, with the help of plugins like TrackShip, businesses can simplify this process. TrackShip integrates with major shipping carriers, providing real-time tracking information to customers directly from their order pages. This eliminates the need for customers to visit external carrier websites, enhancing convenience and transparency.
By embracing automation and leveraging order management plugins, online businesses can streamline their operations, reduce manual errors, and deliver a seamless ordering experience to their customers. The ability to automate order processing, configure automated notifications, and simplify order tracking and shipment updates ensures greater efficiency, improved customer satisfaction, and increased profitability.
Enhancing Inventory Management:
Efficient inventory management is a critical component of running a successful e-commerce business. To streamline order management and ensure smooth operations, automating inventory tracking and stock control is essential. Thankfully, there are inventory management plugins available that can revolutionize the way businesses handle their inventory.
 One such powerful plugin is Inventory Pro, which offers a comprehensive set of features to automate inventory management tasks. It provides real-time inventory tracking, ensuring accurate stock control across all sales channels. With this plugin, businesses can seamlessly manage inventory across multiple platforms, such as their website, online marketplaces, and physical stores.
 Syncing inventory across multiple sales channels is a game-changer for businesses with a diverse online presence. Plugins like SyncMaster enable businesses to centralize inventory management, eliminating the risk of overselling or underselling products. This synchronization ensures that stock levels are consistently updated across all platforms, providing a seamless shopping experience for customers.
 To avoid stockouts and manage inventory replenishment effectively, setting up low stock notifications and reorder reminders is crucial. Inventory management plugins like Reorder Guru can be configured to send automated notifications when stock levels reach a specified threshold. This proactive approach ensures businesses are always aware of low stock situations, allowing them to restock promptly and avoid potential lost sales.
By embracing automation and leveraging inventory management plugins, businesses can enhance their inventory control, reduce manual errors, and optimize their supply chain operations. The ability to automate inventory tracking, sync inventory across multiple sales channels, and set up low stock notifications and reorder reminders leads to improved efficiency, better customer satisfaction, and increased profitability.
Optimizing Customer Communication:
Effective customer communication plays a vital role in building strong relationships and driving business growth. To optimize customer communication, businesses can leverage automation through a variety of customer communication plugins. These plugins streamline interactions, improve response times, and enhance overall customer satisfaction.
 One powerful tool for customer communication is the CustomerConnect plugin. It provides businesses with a comprehensive solution to automate customer interactions and support. With features such as automated ticketing, intelligent routing, and canned responses, businesses can efficiently manage customer queries, issues, and requests. This automation ensures that every customer receives timely and consistent support.
 Creating personalized email notifications is another effective way to engage customers and provide tailored experiences. By utilizing plugins like MailMaster, businesses can automate email campaigns and trigger personalized messages based on customer behaviors and preferences. Personalization helps to foster a deeper connection with customers, driving higher engagement and conversion rates.
 Implementing live chat and chatbot functionalities on websites is a game-changer for customer communication. Plugins such as ChatGenius enable businesses to offer real-time assistance to customers, answering their queries and providing instant support. Additionally, chatbots can handle basic inquiries, freeing up human agents to focus on more complex customer issues. This automation enhances customer satisfaction by providing immediate assistance and reducing response times.
By optimizing customer communication through automation and leveraging customer communication plugins, businesses can deliver exceptional customer experiences, improve customer loyalty, and boost overall business success. The ability to automate customer interactions, create personalized email notifications, and implement live chat and chatbot functionalities ensures efficient and effective communication at every touchpoint.
Final Thoughts:
In a few words, automating online businesses has become a necessity rather than an advantage. Therefore, the utilization of WooCommerce plugins offers a plethora of benefits that can transform the way businesses operate and thrive in the competitive e-commerce space. So go ahead and install the potential plugins for your business and keep shining.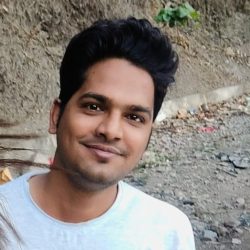 Latest posts by Karan Singh
(see all)