How to change country in paypal account?
If you want to know whether you can do country change in paypal account and how to change country in paypal account, we can also do country change or not, I will answer all these questions through this post today.
Can I change country in Paypal ?
According to the PayPal community, No country other than the US has the right to change the country from the PayPal account, then you can say that we cannot change our country in the PayPal account so "No" is the direct answer of this question. US is the exception to this answer Because if you live in the US, you can able to change the country in your PayPal account.
Read Also:- How to link a paypal account to ebay?
If you move to another country, for this you will have to open a new Paypal account.
FAQs,
1. How to change your primary address on PayPal?
Log into your PayPal account and click on the "Settings" icon (the gear) at the top right corner of the screen.
Click "Manage all addresses" in the window near the top right corner of the Settings page.
Click to add a new address, then hit "Set as primary" (or change any existing address to your shipping location by hitting "Set as primary" beside it.)

Your will see a green check mark at the top of the screen with the note "You changed your primary address."
2. Can you have 2 PayPal accounts?
PayPal allows every individual to create 2 accounts maximally (with the same information like name, address) but with two different credit/debit cards for 2 accounts.
3. How long does it take to receive money on PayPal from another country?
If someone sends funds from their bank account, it can take 2 to 3 days to be processed. If the wrong email address is used, the funds go unclaimed and will be returned to the sender after 30 days. If your account is not verified, PayPal can hold the funds up to 21 days.
4. Can I use my PayPal account in a different country?
Yes : Your account is still valid and you can still access to your account use it for purchases or whatsoever you want to do. But you are limited to send items to your previous country address (I am presuming you or online shopping web site uses your PayPal address).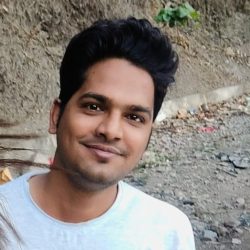 Latest posts by Karan Singh
(see all)