How to Check Paytm Wallet Balance: 3 Steps (with Pictures)
We always don't remember our paytm wallet balance and it really gets difficult to remember the paytm wallet balance. But the good news is you can easily check Paytm balance. Just follow step by step guide given below to check your paytm balance. You can also add money to your paytm wallet very easily.
Steps to check Paytm balance:
1. Open the Paytm application: Firstly on your Android Device, you will see a white icon with paytm written on it. It's the trademark icon for the paytm application. Tap on to open up your Paytm application.
2. Tap on Passbook: Now after your paytm application is launched make sure you are logged in. Now tap on the Passbook option on the top of the main page of the paytm application.
3. Tap on Paytm wallet: You can now see your paytm balance under the paytm wallet option. If you want to see the detailed transaction list just tap on the Paytm wallet option.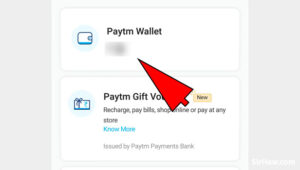 There are a lot of things which you can do using your paytm wallet balance like pay electricity bill, pay traffic challan, recharge Jio, book bus tickets and many other things. Therefore you should always keep some balance in your paytm wallet as it is useful everywhere.
Read Also:- How to transfer money from Freecharge to PayTM?
Security Features of Paytm:
The digital payment system needs to be secure, and you also need to provide enough security in order to prevent unauthorized access. There are several security features available on the Paytm app which will help you to protect your bank account as well as Paytm balance.

Initially, your Paytm is protected by Paytm ID and password. In order to provide an extra layer of security, you need to use the combination of Paytm ID and password along with your device or accessible with a new device with OTP from registered mobile number. Each and every Paytm account needs to have a registered mobile number, this registered number will help you to confirm your identity.

You can also use the app lock feature which will protect the Paytm app from unauthorized access in your device. So, you can use the default lock of your device which will add the second layer of security to the Paytm app. You can easily use the PIN, password, fingerprint and various other security features that are available on your device. This will prevent any unauthorized access, even if anyone gets in hand with your smartphone device.
Read Also:- How To Use Promo Code in Paytm?
Charges or Fees taken by Paytm:
If you are a Paytm user, then you need to use Paytm payments bank which will help you to transfer money from Paytm wallet to bank account at 0%. This feature is applicable for both KYC and non-KYC users as well as merchants.

These are the charges applicable for Paytm app transfer in different scenarios. Although you need to know that, there are various limits that are also applicable in various scenarios which are explained in the official blog of the Paytm.

Paytm will offer with lifetime 0% charges taken for Paytm wallet to Paytm wallet transfer.




Lifetime 0% charges for transaction from Paytm payments bank account to Paytm wallet.




0% of charges will be applicable for money transfer from the Paytm wallet to any other different bank account.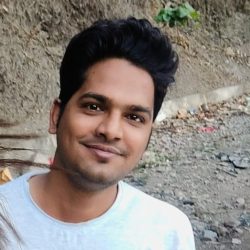 Latest posts by Karan Singh
(see all)