How to Choose the Best IPTV Service Provider?
This is a world of streaming IPTV services. Every second person indulges in watching others' content online or making content for his IPTV channel. But in this field, the main problem is choosing the best IPTV services provider for you.
The ocean of IPTV services and service providers is so large that people often get confused about what to choose, whom to choose, and what to not. This article will tell you how to select the best IPTV service provider.
What is IPTV?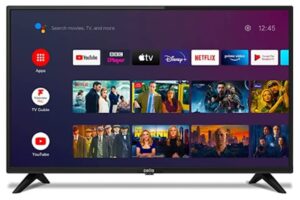 Internet Protocol Television is commonly known as IPTV. Here, traditional TV content is transmitted via Internet Protocol, unlike traditional TV, where content is transmitted over radio waves or fiber-optic cable. Through IPTV, we can watch our favorite content available online, irrespective of time and place. If you are still using the traditional TV but want to get the benefits of IPTV, you must either upgrade to a smart TV or purchase a set-top box.
What are the IPTV Services?
1.Demand your Favourite Content
This service allows you to demand your favorite content to watch at your recommended time, irrespective of location.
2.Pay-Per-View IPTV Services
This service works as a Pay-Per-View Service. The user must pay for every video he wants to watch on demand. You can also manage your favorite content irrespective of time and place.
3.Time-shifted Tv
What to do if you have missed your favorite content on the TV? Time-Shifted Television allows you to watch the content you had missed on the TV. But here is a catch; the old content is available for you for a limited period.
4.Favourite TV shows on Demand
As the name suggests, you can watch your favorite TV shows on demand. It is a paid service; therefore, you have to pay a minimal fee for every piece of content you want to watch.
5.Internet TV
This service allows you to watch live your favorite content, like a cricket match, award show, or any reality show. But instead of coaxial cable, the broadcasted content is delivered through the internet.
How does IPTV Services Work?
IPTV is not much different from surfing the internet. But traditional channel surfing is very much different from it. It uses Internet Protocol as a delivery medium to transmit the content to the user. As the user requests any video or clicks on a TV program, videos available on different servers are divided into data packets and delivered through the internet. Programs are transmitted from video servers via fiber-optic cable to the existing household through an internet connection, demands are sent out, and shows are returned.
What is the Infrastructure of IPTV Services
IPTV is a new form of entertainment that provides a more personalized experience to the viewer. Unlike traditional TV broadcasting, which uses a multicast format to broadcast all the programs simultaneously.
IPTV uses unicast transmission, in which only the content is transmitted, which the end user has selected on his device. As the user changes the channel, three new streams are sent directly from the provider server of the user's device.
To start their IPTV, a person will require the following components head-end, adequate hardware, and software for storing and receiving content. Subscription managing software will also be necessary for managing the subscriber and services. Then on the user side, he will require a setup box and a device on which he will enjoy the content, mostly a television set.
A head-end itself is made of the following components
DVB to IP Gateway

: It is a device that transforms satellite TV signals more suitable for an IP network.

Middleware

: As the name suggests, it is a central component that connects the IPTV system with the user setup box.

Billing System:

This is essential as it sets up the revenue mechanism and accounts for the tariffs and financial statements. This is popularly known as SMS.
Now we will discuss the main component of IPTV; yes, we are talking about the revenue model of IPTV. Through monetizing your IPTV channel, you can generate income when someone watches your content. Let's see all the possible ways through which you can monetize your IPTV
Revenue Model of IPTV Services
1.Through Ad
Like traditional television challenge, which generates revenue by placing an advertisement in the middle of the content, an IPTV owner can also generate revenue by placing ads between the content. Or you can also put these ads to pop us in the various location on the screen while the video is playing.
2.Monthly Fee
The second most obvious way of generating revenue is through a monthly subscription. Where a user pays monthly to enjoy your services, this is a recurring model of developing good money. All you need is to update your content regularly.
3.Ad on Google
Google is one of the largest internet companies, and its Google Adsense services allow website owners to monetize their websites. The revenue directly depends upon the traffic of the website. And if you are an owner of a firestick IPTV with exemplary visitors, then Google Adsense is one of the best and easiest ways of making money.
Conclusion
When we talk about online video streaming services, there are many terminologies that we come across, IPTV being one of them. It is an Internet-based Protocol Television where the internet is used to showcase videos or TV programs on-demand or live.