How to Download Instagram without App Store on iPhone?
Instagram is the most popular photo and video-sharing app around the world. This is a social media platform that allows users to post images and videos globally. Instagram has huge popularity among celebrities.
Instagram is a multiplatform social media platform. Worked both in Android and iOS. For apple users, the app store is where users can purchase and download applications to their iPhones.
In order to use Instagram without the App Store, some people may need to find a way to sideload the app.
Side loading is when an app is downloaded from a website or another source and then installed on a device without having the original app available for installation.
Methods of Downloading Instagram Without App Store on iPhone
For Apple users, the App store is the only authentic and reliable medium to launch an app. But sometimes it is impossible to download or launch any iPhone app from the app store. It happens
for several restrictions from Apple. To solve the hurdle, you should take a different path.
If you are an iPhone user and would like to use Instagram without the need for an App Store, there are a few ways to do so.
One way is to use Safari Browser and Instagram Web. Another way is to use a third-party application that does not require the App Store.
Finally, one can also manually install Instagram on their iPhone by following these
Two steps:
Create an Instagram Shortcut by Safari Browser through the Instagram Web Version.

Download Instagram on iPhone Via Third-Party APP Downloader
1.Create an Instagram Shortcut by Safari Browser
Creating an Instagram shortcut via the Instagram web is one of the popular ways to use Instagram on iOS. So you can use the Safari browser to create a shortcut to Instagram on your iPhone.
Open the

iOS device's

Safari browser

app.




Now launch the Instagram web on Safari.

Enter the

login information

for the

Instagram

account.

After entering your Instagram account, click the

Share

button at the bottom of the screen.

From the Share sheet, select

Add to Home Screen

.

If the

Add to Home Screen

option is not present there, select

Edit Actions

from the Share pane and select

Add to Home Screen

.

If desired, rename the shortcut whatever you choose.
It's done! You may now use the iPhone home screen to access the Instagram shortcut. One more thing to add, you can utilize the advantage of Spotlight Search to easily discover the shortcut of Instagram.
Download Instagram on iPhone Via AppEven
Third-party App downloaders (that aren't through the App Store), can be a great option for downloading Instagram without using the App Store.
But in the process, the security of the iPhone is also crucial. After researching for several hours, we found a third-party app downloader that is pretty much secure and renowned for downloading Apple apps.
App Even is a reliable and well-liked alternative to the iOSEmus app for downloading Instagram on iPhone.
AppEven is an iOS app shop that enables iOS users to download customized apple applications and modified games that are not offered on the App Store.
Let's use AppEven and follow the methods below to download Instagram on an iPhone without accessing the App Store:
Visit the AppEven website on your iPhone using the Safari browser.

Once on the page, click the AppEven Download option. A popup window will appear.

At this point, you must click the Install option to complete the installation.

After completing the installation, you must add this App to the trusted platforms to avoid seeing the error notice "Untrusted Enterprise Developer."
You can follow the procedure to download the Instagram app from AppEven downloader. After adding the software to the trusted platform there will be no security issues.
You can now log in to Instagram and use it thoroughly to share your favorite photos and videos.
App Even is not the only third-party iPhone App Downloader. Before wrapping up the post, we decide to discuss some of the famous third-party App Downloaders of Apple.
Best Third-party App Downloaders for Apple
There are a lot of App Store alternatives available. But we researched for a long time to find out those alternatives which don't have any security issues. After long research finally we are able to reach success.
Here are the 5 trusted App that could be helpful for you as App Store Alternatives:
CokerNutX
App Valley
Cydia
EonHub
BuildStore
Whenever you face any issues with App Store, then you can use these stores to download any iOS apps with proper security. (** All the iOS apps are not available in these stores)
Summary at a Glance
Now it is time to wrap up the post. In conclusion, I would like to state that, if you want to download Instagram without the App Store on your iPhone, there are a few methods you can apply.
The first is to search for a third-party app downloader and download "Instagram".
The second is to use Safari Browser and Instagram web service and connect to create an Instagram shortcut.
When you apply the first method, always focus on the security issue.
Before finishing the post, Hope you read the post thoroughly and it may help you to find out the right way to download Instagram via an alternative way.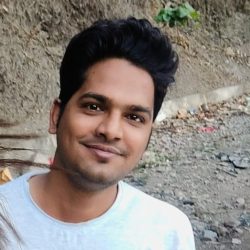 Latest posts by Karan Singh
(see all)