How to Embed Your Instagram Post on Your Website?
We are all familiar with Instagram embedding now! Or are we? We should know this topic and understand the problems that occur without it.
With embedding, you can make your content more appealing on Instagram. This does not only work for this platform, but you may also try, or I would say, you should try for all platforms. 
So, looking to get more engagement for your posts? You should try embedding your content to your website too.
Why Should Websites Be Linked With Instagram?
Instagram can be helpful for multiple things, but you should know the power of websites too. With better website traffic, you can always divert people to Instagram.
Imagine you have a great blog that sells makeup, and you link Instagram posts with it. What will you get? One thing is for sure that you will have more traffic to your Instagram.
So, are you looking for multiple earning streams from one niche? You need to try embedding posts on your website. With such help, you would always have a better return for your content creation.
You can also get Instagram Auto Likes for these posts to get more engagement.
What Are the Options?
We all love options in life! But only when they are all good, right 😀? So, what options do we have in embedding? The answer is that there are all types of embedding options available.
With the ability to do embedding, you can share videos and images plus other multimedia on social platforms.
This clearly shows that you can have a great following on these platforms with it. So, looking to use Instagram posts for other platforms? Go on and try it after all you spend minutes, ok, no! Hours, or maybe days, making that content. 
So, with embedding, you can share your hard work with anyone on any platform. 
Share Content For Publishing
Writers like me may not love the fact that they cannot share the same text content to many websites! But, other types of creators, like video makers, members, and photographers, can share it anywhere. And it doesn't even matter if they do it as many times as they love.
So, when you can share and exchange content with your followers, friends, and connections, you should try it. 
With your Instagram post on your friend's website and his content on yours, you have better chances. So, try to share them. It won't cause AIDS 🤭!
Which Content Can You Share?
You cannot share all kinds of content, yet you can share some of them. The major difference between embeddable and non-embeddable is the type of content. I am not saying that you should not offer any explicit content (well, you should avoid that anyway). But the thing is that you cannot embed any private Instagram content.
So, know if you are trying to share something private or public? Without that, you cannot have any improvements.
How To Actually Do it On Instagram?
There is a complete process that leads you to embedding content on Instagram. You can do it in the following steps for your Instagram posts:
Find the place or post that you are looking to post. For instance, you have a restaurant post; you can find it on the platform.

Once you have the post, find the best picture for your post. It can be any product picture that relates to the article information. 

Go on and click three dots on the right bottom side of the post and click the "embed" button. 

Then you can copy embed code and paste it into the website text. 

To give the last touches, you should center it on your blog. It will be embedded on the left side, but you can center it differently. For WordPress, you can add CSS to center the post. You should also add tags in some conditions. 
Some Other Easy Ways 
Apart from those mentioned above, you can use some ways to help you embed. For instance, you can use aggregators to help you with this purpose.
For this purpose, you will have to use third-party plugins. You can use Instagram plugins with an account ID. Then you can display your posts. This kind of embedding allows you to give all the information you need. 
You can also try different types of layouts for such posts. This would allow you to have a better result. For instance, you can use grids, thumbnails, and other ones.
The last method would be to use custom code that developers can do. With such an ending, you can have a great website that will be customized to your needs. So, you can have great results with it.
Screenshots
Well, you can use this technique for any kind of post. You can use a screenshot for a post and show it to other people. When you use this kind of help, you get the content and make it easy for your success. 
With a screenshot, you have all the ability to share a link that would definitely look like an embedded post. So, you can show people what they can expect from that post. 
These ways are simple and effective for any kind of post embedding. So, you can try doing that for any posts on a website. With proper help in this department, you can get proper help to link your blog and social media. 
Websites allow this kind of facility for almost all types of social media. This makes these social media more shareable. That is one of the main points that are required for better reach. So, you can be sure about creating content that helps you at all levels. 
Final Thoughts 
We talked about some of the top ways to embed Instagram posts. With these marketing strategies, you can have more traffic to your social media. So, it is a recommendation to use your posts in your blogs and embed them.
With this kind of help, you have more results, and you are not restricted to one platform. Moreover, you can share all kinds of multimedia with websites. This makes them easy to use, and it would definitely help you out.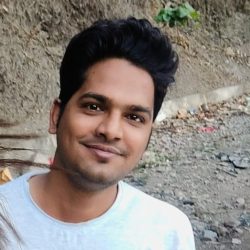 Latest posts by Karan Singh
(see all)